Huge blast rips trailer home apart on Tenerife beach (PHOTOS)
Published time: 4 Jun, 2016 12:46
Edited time: 4 Jun, 2016 14:43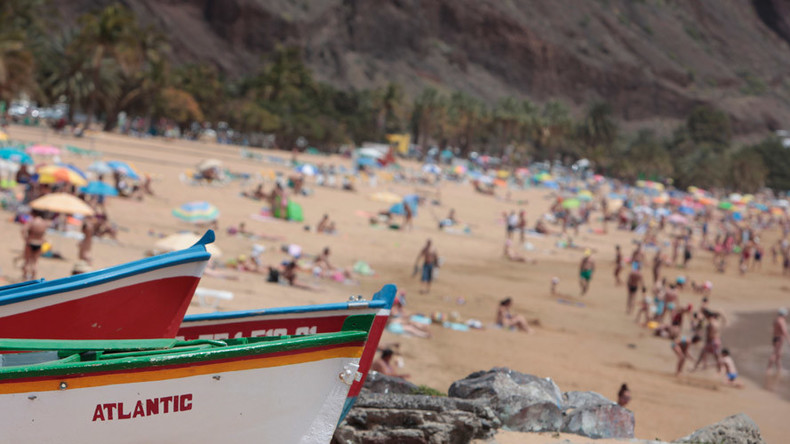 A massive fire and explosions have completely destroyed a trailer home parked on the beach on the Spanish island of Tenerife.
Nobody was injured in the incident, which took place at the Las Teresitas beach in the city of Santa Cruz de Tenerife, emergency services sources told La Opinion de Tenerife.
According to the media outlet, the fire engulfed the vehicle and was followed by two loud explosions.
Numerous photos of the trailer in flames have been posted online by the locals and holidaygoers.