AI is everyone's new friend on Facebook, understanding posts and interfering in communication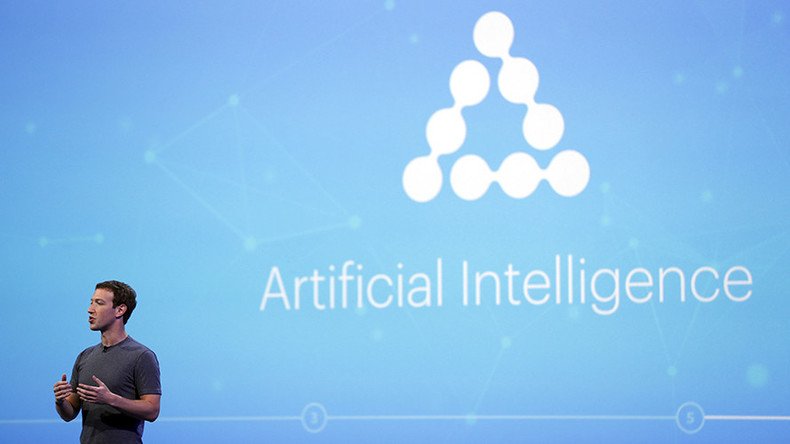 Facebook's new artificial intelligence (AI) engine, DeepText, will understand the text users post on the network "with near-human accuracy." It is also said to be improving its skills by learning from social networking humans.
The "deep learning-based text understanding engine" has been designed "to improve people's experiences" with the various social network's products, Facebook said in a blog post. It informed the users that DeepText will be offering them content they might be interested in, based on what people type in while sharing a status update or communicating via Facebook Messenger.
When telling your friend that you "need a ride," you can now expect to be offered a taxi service by a chatbot. Yet, developers promise that it's smart enough to not only detect key words, but rather interpret what you say. Facebook's AI will not offer you a ride if you say that you've already arrived somewhere in a taxi.
To better understand humans, DeepText's unsupervised machine is said to be observing the way people communicate and to teach itself to catch exact users' intentions, the meaning of their words and their sentiments.
"We need to teach the computer to understand things like slang and word-sense disambiguation," developers said, explaining that when someone says that he or she likes "blackberry," DeepText needs to be as smart as to understand if the person is talking about "the fruit or the device."
With more than a billion items including status updates, images and links shared on Facebook every day, the text understanding engine will process several thousand textual posts per second, the company said. So far, it has learned to understand more than 20 languages.

READ MORE: Parse this: Google releases free AI software that can understand English
The new feature "actually has the potential, in theory, to transform the social network most of us use every day into something else we use daily: a powerful search engine," Quartz tech website wrote.
Some might understandably be worried that artificial intelligence will interfere in your online privacy, with Facebook having announced that the engine scans the content of private messages.
On the plus side, it might help you avoid unwanted content as well, such as spam, abuse or comments on public posts in languages that you don't understand anyway. DeepText is said to be able to filter and prioritize relevant written language in Facebook comments, promoting the ones that are of interest for the user and dropping undesirable ones to the bottom of the conversation.
You can share this story on social media: