Man arrested for killing girlfriend at Spanish airport over missed flight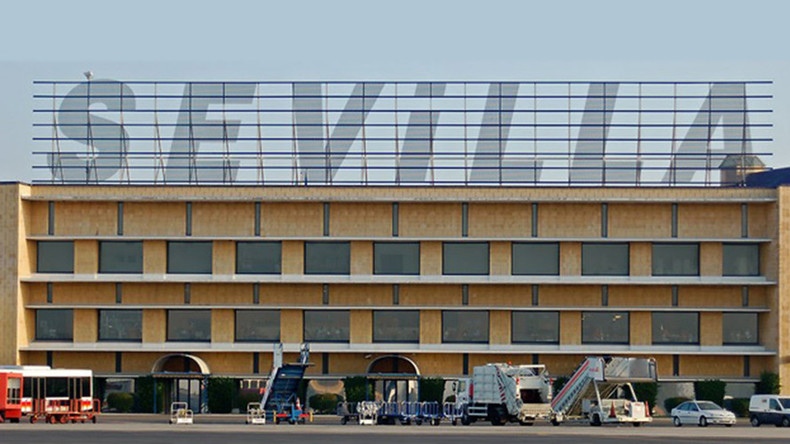 A 34-year-old man has been arrested and charged with killing his girlfriend at Seville airport in Spain after she missed a flight to Italy.
The Romanian man reportedly strangled his girlfriend, also Romanian, after an argument broke out between the pair when the woman missed the flight Wednesday, according to Diario de Sevilla.
He left the 32-year-old's body in a car in the airport parking lot and hitchhiked to the town of Bollullos Par del Condado, about 70km away, before turning himself in to police, according to El Mundo.
Local police notified the Spanish Civil Guard who attended the crime scene with the suspect. The case has now been passed on to the homicide unit of the national police for investigation.
The suspect, who had reportedly been working at a circus in the town, has been charged with the woman's murder and is due in court Thursday.
READ MORE: US gets permanent stronghold at Spanish military base, can triple contingent