'Not up to president': Turkish activists worried by Erdogan's remarks over birth control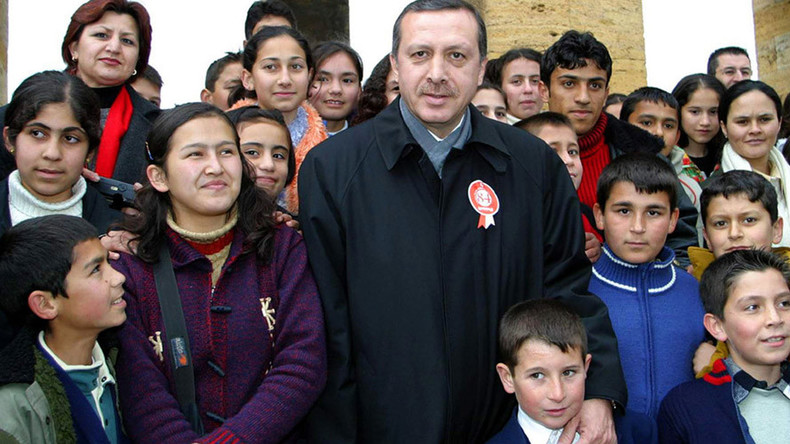 Turkish President Recep Tayyip Erdogan has angered women's rights activists by suggesting "the first duty" of a woman is to increase the country's population. He also denounced their rights to contraception and family planning.
Saying that nobody can interfere in the work of God, the father of four stated that the nation needed "to increase the number of our descendants," stressing "the first duty belongs to mothers." While addressing the nation live on television this week, Erdogan said birth control and family planning were unacceptable for Muslim families.
Read more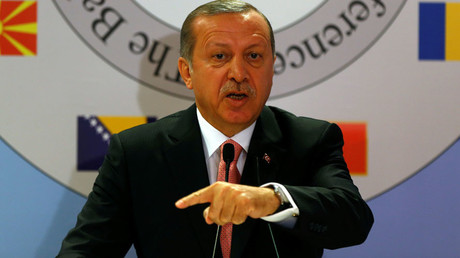 The comments from the head of a country with a population of 78 million people have angered opposition politicians and human rights activists alike, not to mention medical professionals.

"The most natural right of women in Turkey, which is a democratic country, is reproductive rights. This encompasses a woman being able to choose when she wants children, and how many," the Turkish Society of Obstetrics and Gynecology (TJOD) said in a statement, as quoted by Hurriyet Daily.

Calling Erdogan's remarks "nonsense" and beyond his sphere of interest, opposition politicians also reacted strongly to the president's statement. "It is not up to the president, or other persons, to discuss decisions that should be made based on scientific criteria by scientists or decisions that relate to women's bodies," said Ozgur Ozel, deputy parliamentary leader of the main opposition Republican People's Party (CHP), as cited by Hurriyet.

Erdogan's latest remarks have also been criticized by the head of the Turkish Women's Union, Sema Kendirci. Speaking to Turkish BBC, she said that only a family, and not a state, can decide whether to use birth control. "Who on earth could have the right to pressure families into having more children than they can provide for?" Kendirci said.

The TJOD society also said that, besides undermining women's rights, the hardline policy could have deadly consequences, as a lack of access to birth control could result in an increased number of "unwanted abortions."

Ergodan has previously linked abortion to "murder" and described birth control as "treason."

The group also predicted that should abortion be made illegal, "maternal mortality will increase because people will resort to what we call 'under the counter' methods." Meanwhile, terminating a pregnancy, which is now legal up to the 10th week in Turkey, has reportedly already become more difficult under the rule of Turkey's current president and his government.