Danish politicians want DNA tests for Syrian refugee wanting to be reunited with his 17 kids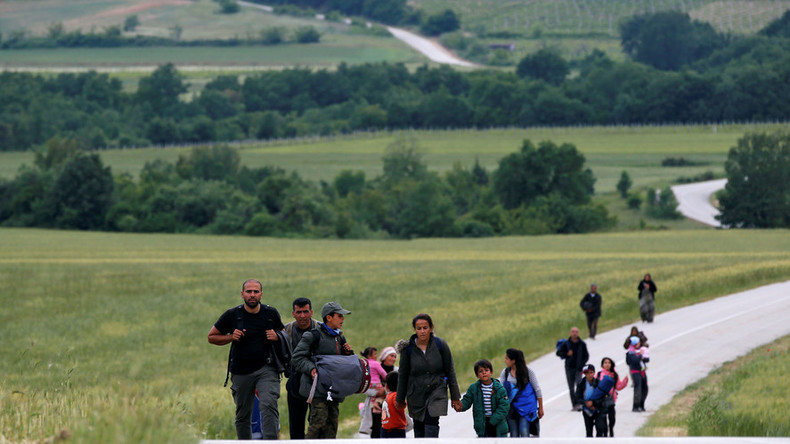 Outraged Danish politicians are demanding that a Syrian refugee take a DNA test to prove that the two wives and nine children he wants to join him in Denmark are really his. Daham Al-Hasan already has one wife and eight children living with him.
The 47-year-old Syrian escaped the town of Deir ez-Zor, north-east Syria in 2014. He then managed to bring his immediate family to live with him in the town of Esbjerg on the Scandinavian nation's west coast.
Despite polygamy being illegal in Denmark, Al-Hasan wants his other two wives and nine children to join him. He had actually wanted to bring a total of 12 children to live with him, but the eldest three were rejected because they are over the age of 15.
Other sources claim that Al-Hasan actually has a total of 23 children, including the three that were disqualified.
Marie Louise Frederiksen, a paralegal specializing in immigration, believes that Al-Hasan has a good chance of being reunited with his whole family and it will be difficult for the Danish authorities to refuse his request.
"As long as he is seeking reunification with his children, then I believe this is possible," she said according to Ekstra Bladet.The current situation comes despite measures passed by the Danish parliament in January aimed at deterring refugees from seeking asylum that require them to hand over cash exceeding 10,000 krone ($1,450) and any personal items valued at more than that amount – more than three times the 3,000 krone ($435) originally proposed.
However, wedding rings and other sentimental items are exempt from confiscation.
A number of MPs have been outraged by Al-Hasan's request, which would net him a total of 214,128 krone ($32,062) in child support per year if fulfilled.
"You really have to hope that the authorities will test the DNA of his children," Liberal Party member Eva Kjer Hansen said, calling it "madness" that a refugee could be reunited with so many children, as cited by Esbjerg-based newspaper JydskeVestkysten.
The Danish People's Party member Marie Krarup was equally scathing, saying the rules must be tightened.
"I actually think the father abducted and forcibly removed the children from their mothers, so therefore of course they must be returned," Krarup said.
"It is quite grotesque. Therefore we need to tighten up the policy of family reunification and this case is a good example of why," she added.
Naser Khader, a Danish-Syrian and member of the Parliament of Denmark for the Conservative People's Party, also says that Al-Hasan's case has garnered little sympathy amongst members of the Danish parliament.
"I get a bit annoyed when he says that he does not want to work and learn Danish. You could ask him who does he think should be able to provide for him and his children?" he said, according to the Ekstra Bladet newspaper.
Al-Hasan thinks he has the answer. Now he says that he would like to move to neighboring Sweden.
"I would like to go to Sweden, but have been held behind in Denmark. In Sweden, I would have reunited with my family and children within three months," he said, according to Ekstra Bladet.
It is easy to see why the 47-year-old would want to move to Sweden. His child support there would amount to up to 500,000 krona ($60,000), compared to the 214,128 krone ($32,062) he would receive in Denmark.
However, Sweden tightened its border controls with Denmark after receiving a record 163,000 asylum applications last year. It is expecting another 100,000 in 2016.