Not so sweet: German far-right party banking on €60 own-brand gummy bears (PHOTO)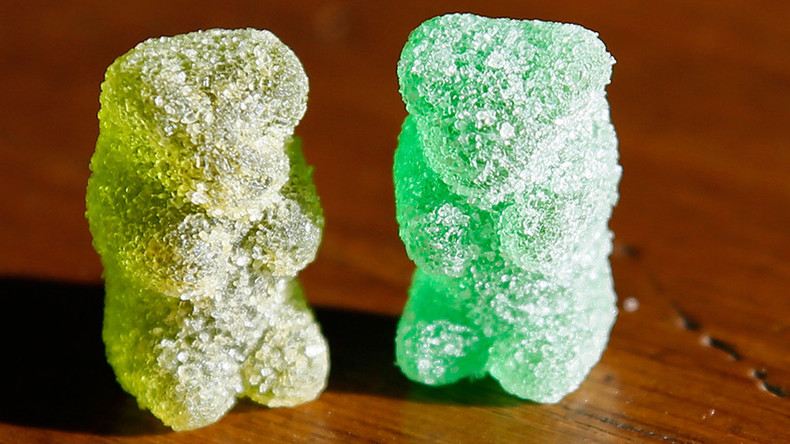 Right-wing populist party the Alternative for Germany (AfD) is hoping to sweeten up voters and raise party funds by selling its own-brand gummy bears – for €60 a packet.
The controversial anti-Islam party is using the tagline "Explore the sweet side of AfD" to market the costly confectionary – a ploy likely to leave a sour taste in the mouths of many.
The gummy bears are for sale on the party website along with other party-branded merchandise including T-shirts, pens and balloons.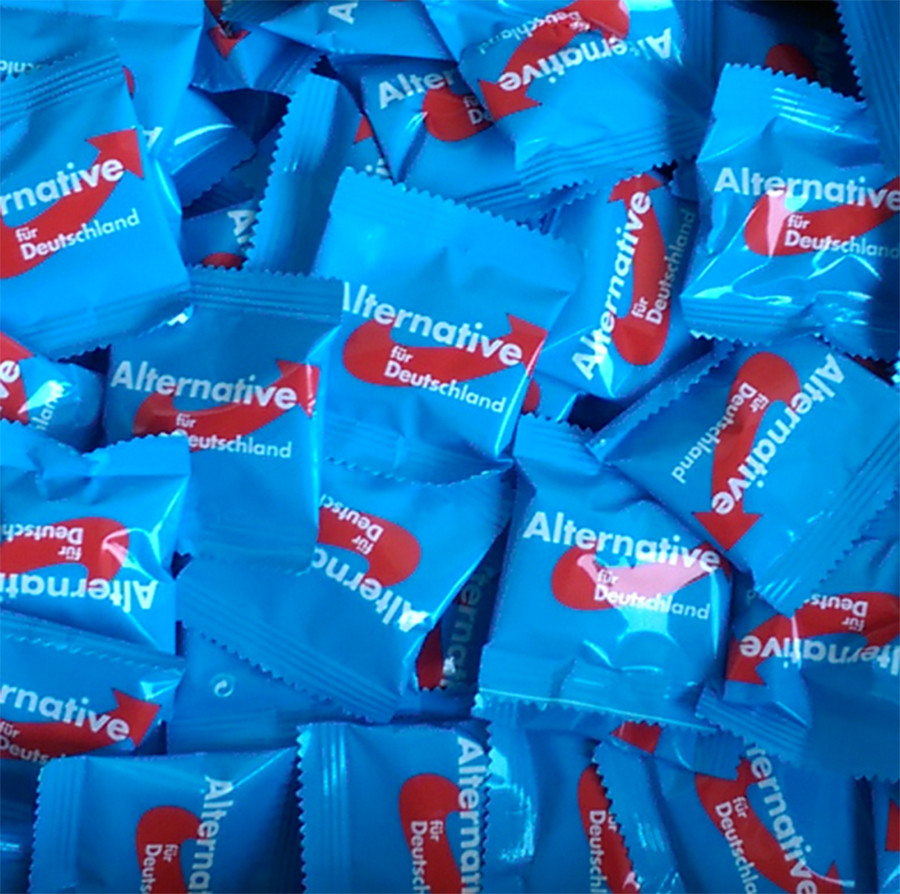 The AfD, led by Frauke Petry, was originally founded in 2013 on a Euroskeptic platform but has since established itself as anti-Islam and is calling for "controlled immigration."
READ MORE: 'Muslims should want to integrate, this is not one way street' – German AfD party
The AfD was just short of the 5 percent of votes needed to enter German parliament in 2013 and is now gearing up for the 2017 federal elections after successes at regional level.
The party has recently had some setbacks to its fundraising efforts which may be why it's turning to sweets and other merchandise to boost finances.
[Translation: and the gummy bears are all probably all white or?]
Irgendwann wird "Pegida" bemerken, das die Gummibärchen in den Tüten bunt gemischt sind.
Oh! Oh! Oh! Das geht ja nun mal gar nicht.

— Jörg Stegemann (@stegemann4) May 25, 2016
[Translation: At some point 'Pegida' will notice that the gummy bears in the bags are mixed. Oh! Oh! Oh! This is simply not working.]
READ MORE: German AfD branded 'Nazis' after it says Islam is 'unconstitutional'
Party leader Petry is currently under investigation for perjury over donations made to the organization during the 2014 state elections in Saxony, according to Frankfurter Allgemeine. Meanwhile, a new party finance law has threatened one of its main fundraising methods – its online gold shop.
It seems the AfD is now banking on the sweet tooth of its supporters to roll in the cash – at €60 (US$67) a packet, the jellies are the most expensive item available from its online shop.