ISIS-linked teens planned attacks on crowded areas in Antwerp, Belgium – investigation sources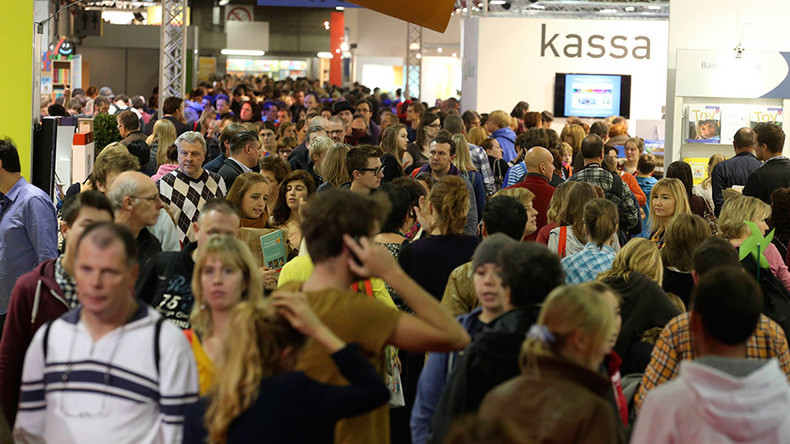 A group of terror suspects arrested in Belgium were planning attacks in crowded places, including the main railway station in Antwerp, the country's second-largest city, local media reported, citing sources close to the investigation.
Four alleged jihadists, aged between 16 and 19, were arrested on Wednesday in and around Dutch-speaking Antwerp on suspicion of planning an attack, prosecutors said Wednesday. The individuals were also suspected of recruiting people to travel to conflict zones in Syria or Libya.
"The four were more involved in the part of recruiting," Eric Van der Sypt, a spokesman for Belgium's federal prosecutors, told AFP. "And we found traces of plans for an attack in Belgium."
They were charged with "participating in the activities of a terrorist group," the prosecutor said.
Sources close to the investigation shared more details with the Belgian media on Thursday. The suspects were apparently planning attacks in crowded places in Antwerp, including the city's main railway station, Flemish news outlets reported.
Belgian broadcaster RTBF specified that "four adults and several minors" were arrested during raids in eight locations in and around Antwerp. Nieuwsblad newspaper said there were six suspects detained, adding that they planned suicide attacks.
RTBF said the suspects were planning an attack on Antwerp train station, "where many people gather."
The suspects were also reportedly in contact with Hicham Chaïb, also known as Abu Hanifa al-Baljiki (The Belgian), an Islamic State (IS, formerly ISIS/ISIL) fighter from Belgium and a former member of extremist group Sharia4Belgium. Chaïb is responsible for countless executions carried out for Islamic State.
The prosecutor's office meanwhile said that the alleged terror plot had no links to the Paris attacks of November 2015 or the Brussels attacks of March this year. The raids also found no explosives or weapons at the locations where the suspects were detained.
Shortly after the detention, three of the suspects were released – one was made to wear an electronic bracelet, while two others were freed on "strict" conditions, according to the judge, AFP reported. It was not clarified what exactly was meant by "strict" conditions.
Belgium is on high alert following the deadly attacks in Brussels on March 22. The Belgian capital was hit by twin suicide bombings at Brussels Airport and Maelbeek Metro station.
The Metro station was not far from the building housing the EU Commission and the Council of the European Union, as well as NATO's headquarters.
Belgium has a population of about 11 million people, 5.9 percent of whom are Muslim, Pew Research reports, based on 2010 estimates.
At the same time, the country provides the highest number of Islamic State recruits per capita in Europe, according to the United Nations Working Group.
More than 500 recruits from Belgium have gone abroad to fight with the jihadists since 2010. The UN says 207 Belgians have traveled to Syria, while 62 were denied entry, 128 have returned home, and 77 have died fighting abroad. The UN team also revealed that 46 foreign fighters, all associated with Sharia4Belgium, have been prosecuted.
You can share this story on social media: