Eurogroup reaches 'breakthrough deal' on $11bn Greek bailout payment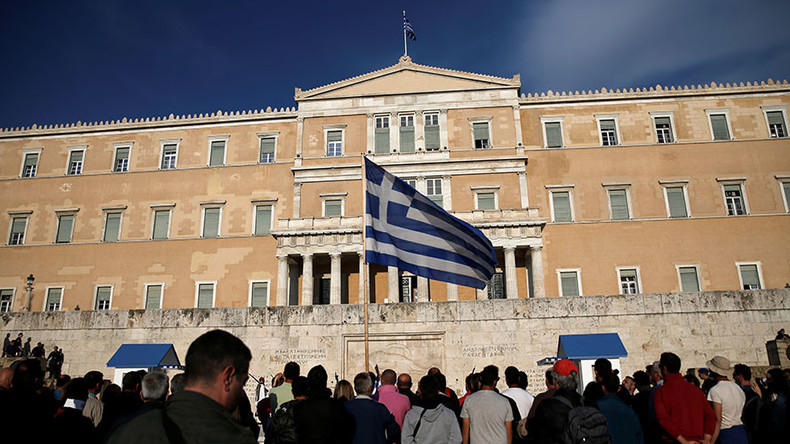 Eurozone finance ministers have struck a deal with Greece and the International Monetary Fund to release over €10 billion in emergency bailout payments, much of which Athens will send straight back to its creditors to avert default in the summer.
Eurogroup President Jeroen Dijsselbloem confirmed that an agreement has been reached to greenlight €10.3billion ($11.5bn) in bailout loans to Greece. The bailout cash will be released in tranches, with over €7.5 billion ($8.4bn) to be allocated in June, and another payment expected sometime in the fall.
#Eurogroup Dijsselbloem: ESM will be able to endorse the disbursement of 10.3bn #euros, pending national approvals.

— Yannis Koutsomitis (@YanniKouts) May 25, 2016
"This agreement is act of confidence in today's Greece," French Finance Minister Michel Sapin said. Without shedding further details into the deal, Sapin called the agreement comprehensive and noted that it covered short, medium and long-term measures related to the debt.
Meanwhile Slovakia's Finance Minister Peter Kažimír said that new tranche will provide Greece with enough "breathing space until October."
"Tranche....amounting to €10.3 bn will be disbursed to Greece in several disbursements, starting with a first disbursement in June (€7.5bn) to cover debt servicing needs and to allow a clearance of an initial part of arrears as a means to support the real economy," Eurogroup said in a statement. "The subsequent disbursements to be used for arrears clearance and further debt servicing needs will be made after the summer."
Read more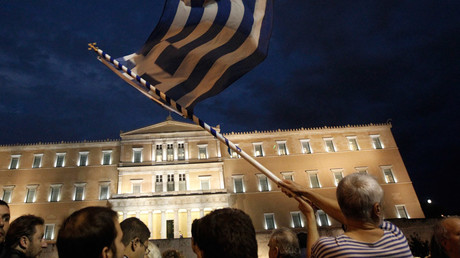 The IMF has welcomed the deal with the fund's European chief, Poul Thomsen, saying, "We welcome that all stakeholders recognise that Greek debt is unsustainable. We welcome that it is understood that Greece needs debt relief to make it sustainable."
In July 2015, Athens has signed up for a third bailout package deal worth €86 billion ($95.8bn) with the International Monetary Fund (IMF) and the European Central Bank (ECB), promising to adopt new austerity reforms that include pension cuts and tax hikes.
But negotiations between Athens and creditors over the reforms have dragged on for months. The IMF argued that unless Athens goes ahead with the reforms, Greece cannot achieve a 3.5 percent primary surplus target in 2018, set both as condition for its participation in the bailout.
To get their hands on the new tranche of loans, last Sunday the Greek parliament approved a bill aiming adopting a contingency mechanism that enables the authorities to cut further spending, one of the preconditions set by the Eurogroup. The legislators also gave a green light to increase the sales tax cap as well as set up the framework for a new privatization fund.
Next month Greece must pay the IMF nearly €300 million ($334mn) and another almost €450 million($500mn) under the first bailout program in 2010.