Sweden funds imam courses to curb extremism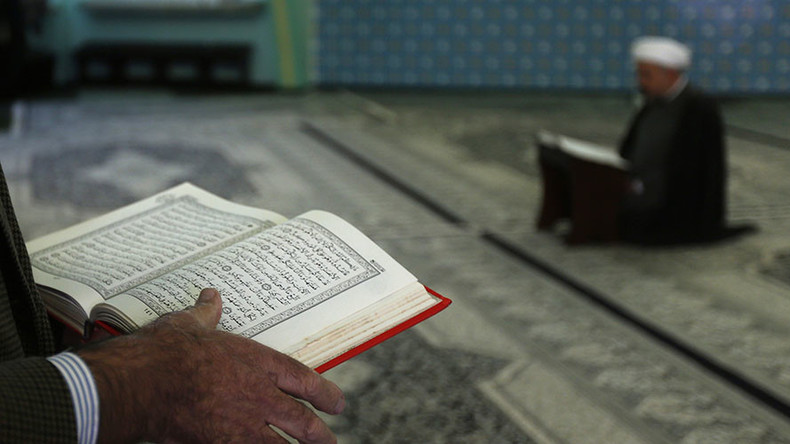 The first government-funded imam training course will start in Stockholm this autumn. It is aimed at introducing potential spiritual leaders with a "locally anchored" version of Islam, instead of any radical interpretations which they may have adopted abroad.
Starting next school year, an annual central government educational grant distributed to Sweden's adult education centers, will fund an Islamic vocational program at Kista Folkhögskola in Stockholm. The one-year program aims at providing a basis in Islamic theology and leadership for those who want to continue their education to become spiritual leaders.
"We will teach Islamic theology and leadership. The first year is only an introduction. Over, the next few years, the study program will be broadened and deepened," Abdulkader Habib, the headmaster explained to Sveriges Radio.
The principal believes that by offering Islamic training to young Muslims and immigrants in particular, the high school can help raise clerics who are familiar with Scandinavian values. Such religious training will also fight any radical indoctrination that may take place in some Muslim communities.
"It will help provide stability. Many Muslims will avoid feeling that they must leave the country for the Middle East to get a proper education," Habib said.
There are no official statistics on the number of Muslims in Sweden with estimates ranging between 100,000 and 500,000 people. While the wave of migration into Sweden began in the 1970s, the European mass refugee influx last year has exacerbated the problem and created a stronger need to deal with Muslim fundamentalism within Swedish society.
Roughly 163,000 migrants applied for asylum in Sweden last year, which made it the highest per capita destination in Europe. At the same time, at least 300 Swedish nationals traveled to Iraq and Syria to join Islamic State (IS, formerly ISIS/ISIL) according to recent research conducted by the International Centre for Counter-Terrorism (ICCT).
In these circumstances, the grant awarded to Kista Folk High School to conduct basic training in theology, the first of its kind, has been widely welcomed.
"It's a step forward," imam Salahuddin Barakat told news agency TT, as cited by The Local. "Partly it's about getting an education in Islam that is locally anchored in order to address local circumstances, and to give students the ability to do the same. It is also important for women, who for various reasons find it more difficult to study Islam abroad."