Televoting vs. Jury: Results of Eurovision song contest spark political controversy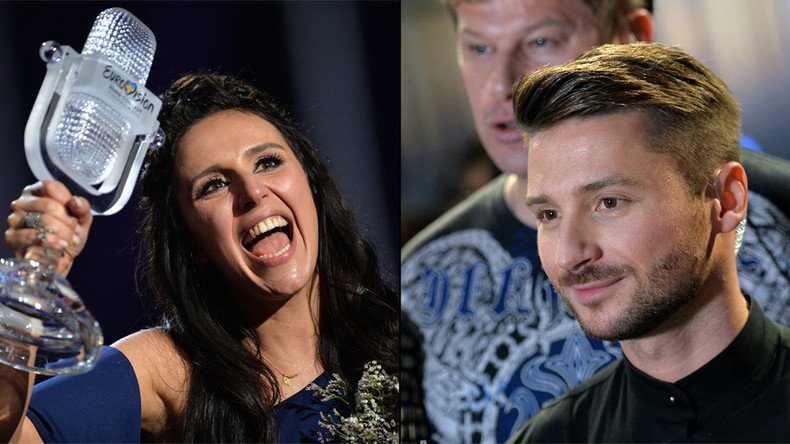 The people of Russia and Ukraine are still on good terms, results of public voting in the Eurovision 2016 final has shown. But while viewers from the two nations have given one another high points, professional juries have decided that both performers were worth zero.
Ukrainian singer of Crimean Tatar descent, Jamala, won the 61st international song contest, held in Sweden's Stockholm on Saturday. For her performance of "1944," a song allegedly inspired by the story of her great-grandmother during Stalin's World War II deportations of Crimean Tatars in the Soviet Union, she scored 534 points.
READ MORE: Ukraine wins Eurovision 2016 with politically-charged song (VIDEOS)
Russian pop singer Sergey Lazarev with his visually charged performance of "You Are The Only One" finished third with 491 points.
The results have become not only surprising, but mainly confusing for many viewers, as this year organizers decided to introduce a new system to announce the results of the voting. Jury and televoting results were revealed separately, and turned out to be very different from one another.
After the professional juries' vote, with each country having had five members on their panels, Russia shared the fifth position with Belgium, both with 130 points. The Ukrainian jury largely placed Lazarev lower than 20 (out of 26) rank, and gave him zero points. 'Respectively,' Ukrainian Jamala received zero points from the Russian panel.
But when it came to the televote, things changed completely. Not only did European and Australian viewers clearly prefer the Russian song, with Sergey Lazarev having got the top score, making him the winner of the viewers' choice, but Russian and Ukrainian people demonstrated more friendliness towards each other. Russia gave Ukraine 10 points in the televoting, while Ukrainian viewers decided the Russian singer was worth 12 points.
Eurovision 2017: Political fighting continues
The stage of the Stockholm arena might have been cleared of competition glitter, but the Eurovision battle has continued on politically, with lawmakers arguing where to host the next year's contest.
Kiev's mayor Vitaly Klitschko said on Sunday that preparations for Eurovision 2017 had already begun in the Ukrainian capital. Meanwhile, the mayor of Odessa, the port city in southern Ukraine, has expressed hope that his city would play host to the international singing competition.
Meanwhile, head of the Mejlis of the Crimean Tatar People, outlawed in Russia as an extremist group, Refat Chubarov took to Facebook on Sunday to proclaim Jamala's victory in the European song contest a step towards gaining Crimea back from Russia. Ukraine's former prime minister Arseny Yatsenyuk was also politically inspired by the competition's results, saying: "Ukraine has and will be winning, Crimea will be Ukrainian!"
Yet, Crimean deputy PM Dmitry Polonsky questioned Kiev's financial capabilities in organizing the music competition. The Eurovision costs its hosting country millions of dollars (Sweden spent some $15,000,000 this year, while Azerbaijan in 2012 splurged nearly $68,000,000). Polonsky ironically suggested that Ukraine should sell its western territories in order to pay for Eurovision 2017.
You can share this story on social media: