Germany investigates dozens of asylum seekers over terror links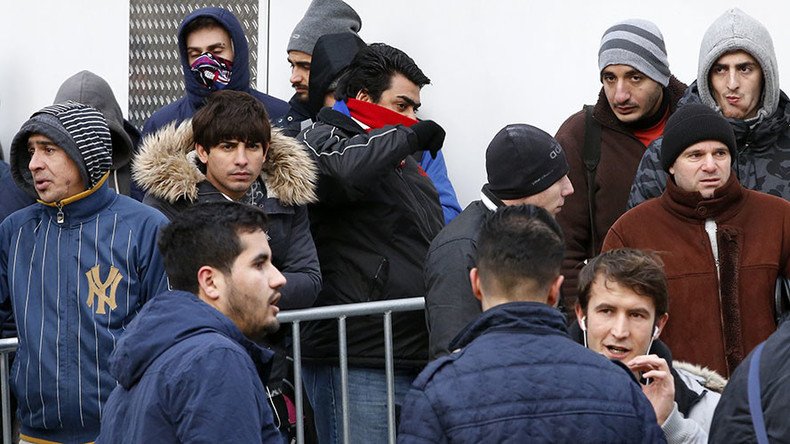 At least 40 asylum seekers are being investigated over suspected terror links in Germany, police say, also warning that the threat of attacks across Europe remains high.
The Federal Criminal Police Office (BKA) has received 369 tips-offs on possible links between refugees and extremists since the start of the migrant crisis in Germany, the Neue Osnabrücke Zeitung reported on Wednesday.

Some of the tip-offs turned out to be credible. Police decided to open at least 40 cases against those suspected of being members of terrorist organizations, who may be involved in the preparation of serious attacks.
The BKA warned the terror threat in Europe and Germany remains high. "More attacks by Islamist terrorist cells can't be excluded," a BKA official told the paper.
The Germany Interior Ministry reacted to the report, telling the newspaper that most of the tips-off were groundless. It added that sometimes such 'terrorist' tip-offs were made by other asylum seekers in revenge.
Wolfgang Bosbach, an MP in Angela Merkel's Christian Democratic Union (CDU), says Germany has problems with the registration of refugees.
"The dangers that arise from this must be taken very seriously - that is something that the attacks in Brussels and Paris have made clear to us," Bosbach told the paper.
An overwhelming 1.1 million asylum seekers arrived in the country in 2015, and more are to come in 2016. On Monday, the Federal Office for Migration and Refugees (BAMF) said it is planning to process over a million asylum applications this year.
The Neue Osnabrücke Zeitung report is not the first to claim refugees coming to Europe may be terrorists in disguise. In October 2014, US sources told Bild Am Sonntag that Islamic State (IS, formerly ISIS/ISIL) militants were planning to insert operatives into Western Europe masquerading as refugees. Fighters using fake passports would travel to European countries to conduct attacks, according to the report.
READ MORE: Dutch journalist easily buys fake Syrian passport, says terrorists can do it too
The information wasn't given much credence in the media until autumn 2015, when thousands of asylum seekers started arriving in Europe. In September 2015, the Federal Office for the Protection of the Constitution (BfV), Germany's security watchdog, said extremists were attempting to exploit the refugee crisis by recruiting incoming asylum-seekers, actively encouraging them to join terrorist groups or to go Syria to fight for the militants.
Also in September 2015, Hungary's most popular national TV channel, M1, reported that at least two "terrorists" had been unmasked via photographs on social media after entering Europe as refugees.
Following the Paris attacks in November 2015, the question of terrorists arriving as refugees hit the headlines once again. French media wrote that the mastermind behind the Paris attacks, Abdelhamid Abaaoud, had boasted how easily he had slipped into the EU disguised as a refugee.
READ MORE: Trojan horse: ISIS militants come to Europe disguised as refugees, US intel sources claim
Furthermore, following the November 13 attacks, the media said two of the Paris attackers reportedly arrived in Europe via Greece having posed as refugees.
You can share this story on social media: