'Refugee minor' who sexually assaulted 10yo girl sentenced in Sweden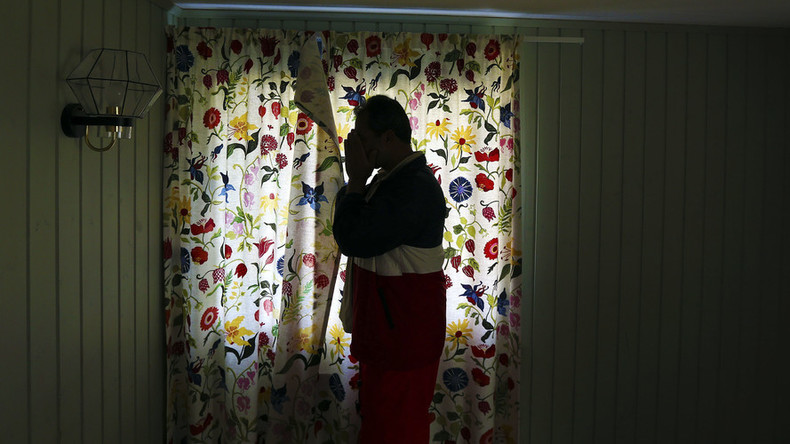 An Eritrean migrant, who claimed to be 15, has been sentenced in Sweden for molesting a 10-year-old girl from a family which had agreed to house him. The investigation cast doubt on the migrant's age, suggesting he could be as old as 19.
Isak Andai was accepted into a Swedish family in the southern town of Eslov together with another migrant boy as "unaccompanied refugee minors," meaning persons below 18 years of age who had become separated from their parents, reported the Swedish Avpixlat news website.
The foster family consists of a mother, her two adult children and her 10-year-old daughter.
The teenagers had been living in their house for a few weeks before the August 2015 incident happened which resulted in the court case
The migrant and the 10-year-old spent time together one evening in the living room, making and sharing photos on their smartphones, according to the girl's own account.
She fell asleep and woke up to see Andai pulling up her shirt and "fondling her breasts" over her bra.
As soon as she opened her eyes, the perpetrator "jumped off" and abandoned the room, the girl recalled.
READ MORE: 5 suspected rapists detained in Swedish migrant center over assault on teenager
The 10-year-old said that it was painful and unpleasant, adding that her breasts hurt for several minutes afterwards. She was afraid of telling the story to her mother at once and only after some time spoke to her siblings about the experience.
The investigation started and the migrant's age became one of the major issues.
When Andai arrived in Sweden he had said that he was born in 2000, but had no papers to back his words due to them having been lost on the way to Europe.
The young man said that he began attending school when he was around 10 and had been there for seven years, leaving the school two years before his arrival in Sweden.
This would make the Eritrean not 15, but 19 years and ineligible for the "unaccompanied minor" status.
READ MORE: 'Sitting, standing & squatting': Germany launches website to teach refugees about sex
However, the Swedish court still chose to consider Andai to be 15 years of age and tried him as a minor. He was found guilty of sexual assault and was sentenced to a fine of 5,000SEK ($616) to be given to the victim and ten hours in therapy.
Despite the crime he committed, the Eritrean won't be extradited from Sweden, but there have been no comments about whether he will be accepted back into the Eslov family, which suffered from his actions.
You can share this story on social media: