Join the Immortal Regiment walking the streets of Moscow (4K 360 VIDEO)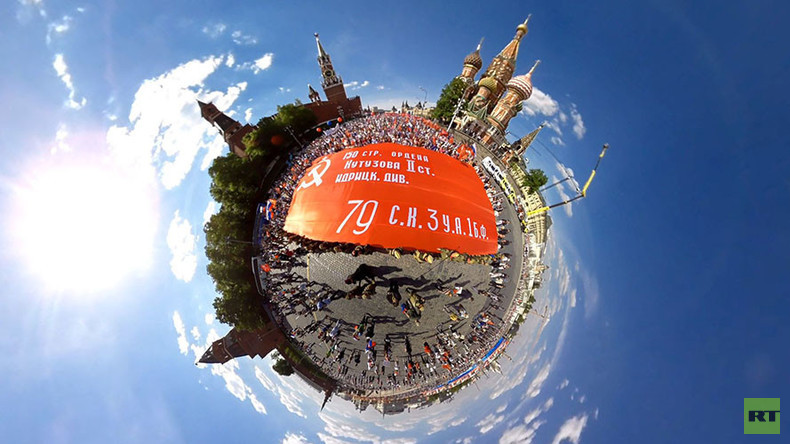 This 4K 360 video from Moscow's 2016 May 9 celebrations lets you immerse yourself in a beautiful tradition that originated in Russia called the Immortal Regiment.
Take part in the unforgettable experience that is the Immortal Regiment, a Victory Day celebration in which people walk the streets holding photographs and memorabilia of relatives who fought in WWII.
Note: For the best experience, watch the video from your desktop, or use the YouTube App
Some 500,000 people participated in the Immortal Regiment in Moscow on May 9 this year.
READ MORE: #DigitalVDay in 360: Experience WWII victory celebrations in RT's unique panoramic videos
Among those in the procession was the granddaughter of Meliton Kantaria, one of the three men, who hoisted the Soviet flag over the Reichstag in May 1945, in what became one of the most iconic images of the war.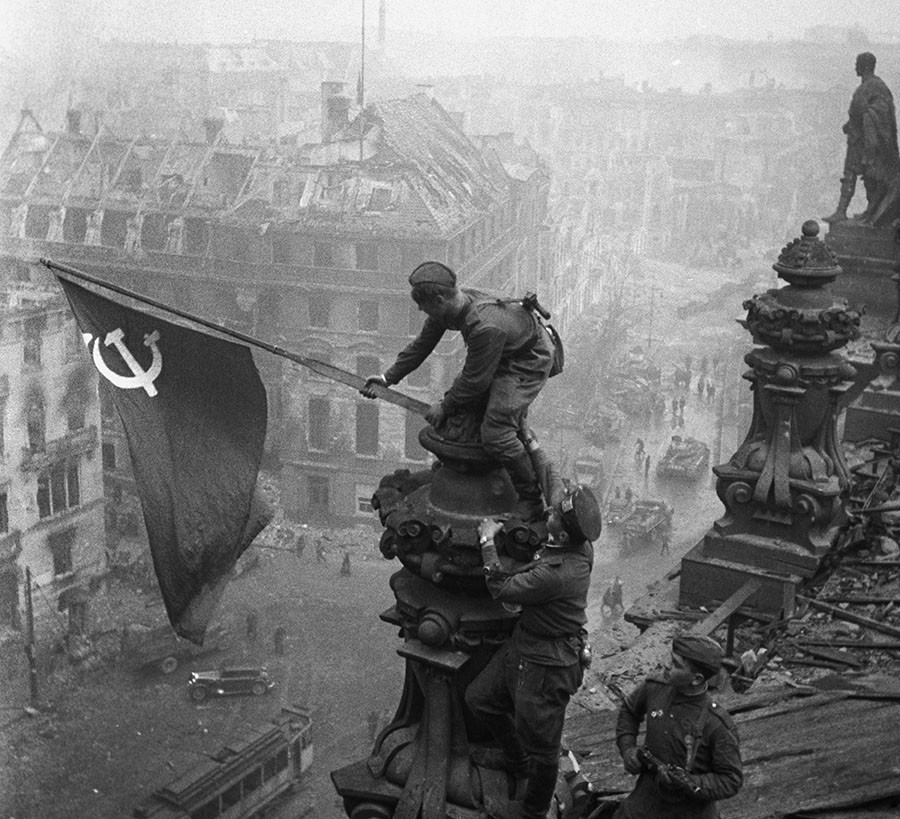 "That was the most important event of his entire life for him, and those wartime experiences dominated the lives of most men who survived the war," said Angela Kantaria to RT.
The Great Patriotic War, as WWII is called in Russia, didn't leave a single household untouched: at least 27 million people, civilians and military, perished in the Soviet Union, so an event like this hits close to home - everyone has a memory to share and a legacy to cherish.
READ MORE: 360 helicopter panorama: Bird's-eye view of Moscow's Red Square