Before & After: Satellite images show wildfire devastation wreaked on Fort McMurray (PHOTOS)
As thousands of evacuated residents in Alberta wait anxiously to hear if their homes are still standing, recent satellite images show the devastating impact Canada's wildfires have had on the area.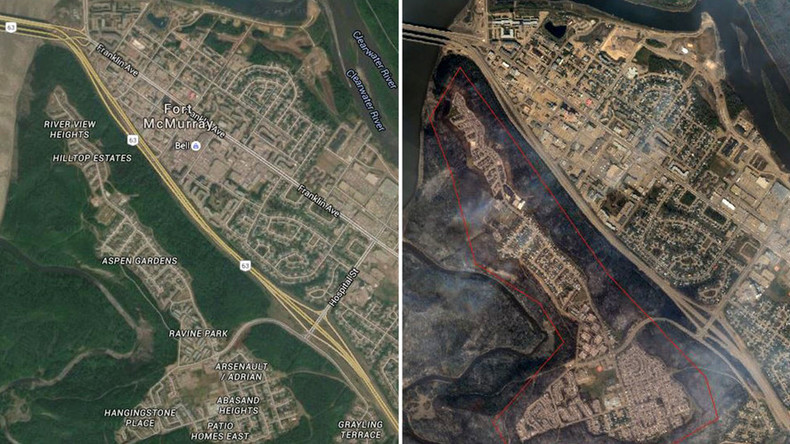 Forest fires have been sweeping through the Canadian province of Alberta since the beginning of May and emergency services admit it could take months to bring the raging blazes under control if dry weather persists.
Critical wildfire alerts issued by local government for the areas of Clear Hills County and Wood Buffalo remain in place, while the whole of Fort McMurray is under an evacuation order.
It is estimated that as many as 19,000 people have been evacuated to safety, including residents of Anzac, Fort McMurray and the Gregoire Lake Estates.
READ MORE: Alberta wildfires expected to burn for months, threaten oil sands mines (VIDEOS)
"Residents of Fort McMurray should not expect to return home for an extended period of time," reads a notice on the Alberta Government website. "Public safety is our number one priority, and residents won't be able to return home until it is safe to do so."
Scorched earth
Satellite images provided by Google's Crisis Response team provide a stark insight into the destruction: thousands of hectares of once-green countryside have been completely destroyed.
READ MORE: Ketchup, glue gun, unicorns: Alberta fire evacuees share pics of bizarre items they packed in a rush
The residential estates of Fort McMurray, Beacon North Hill and Lower Townsite are no longer surrounded by thick greenery, as the fires left a ring of smoking, charred woods around the communities.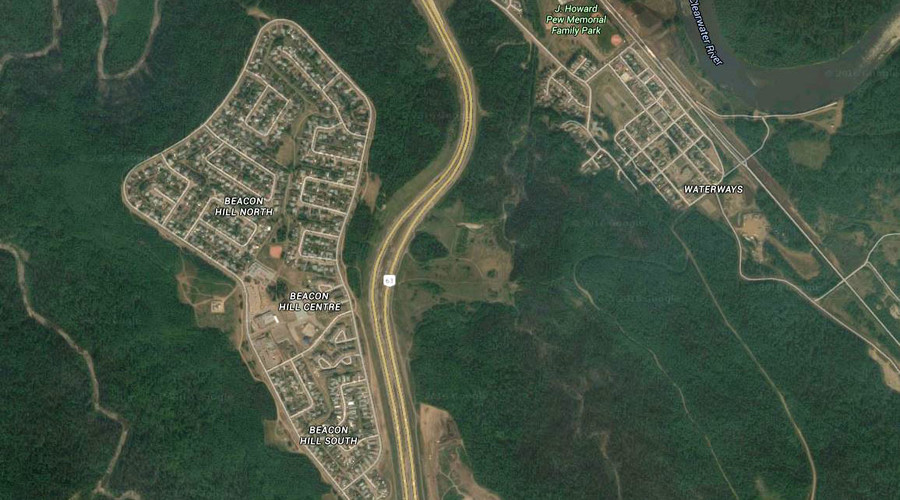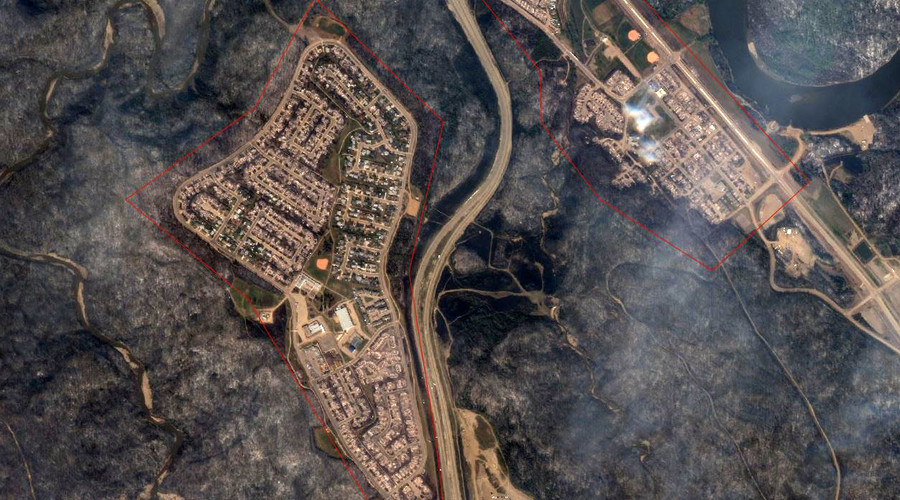 While Fort McMurray International Airport has remained open for emergency supplies during the crisis, encroaching wildfires have threatened flights in and out of the airfield.
A statement from the airport Thursday revealed the terminal and runways remain untouched by the flames. However, a number of structures on nearby Airport Road and maintenance garages have sustained "varying degrees of damage."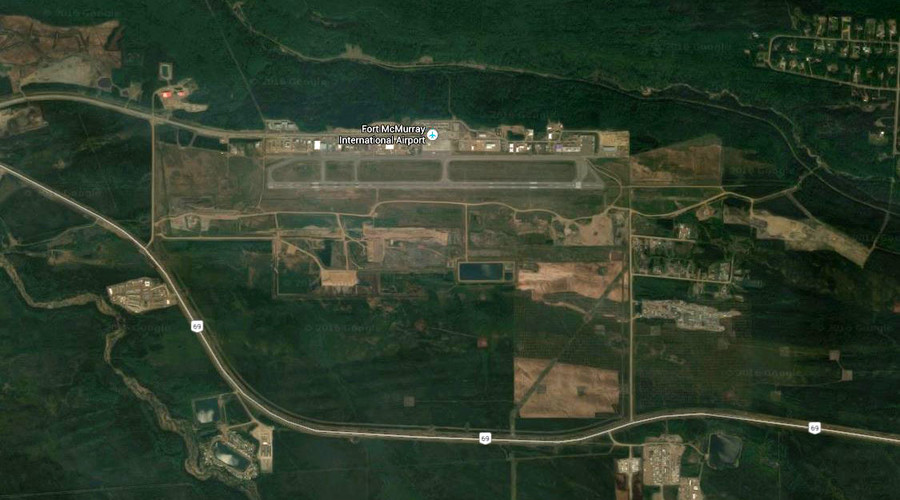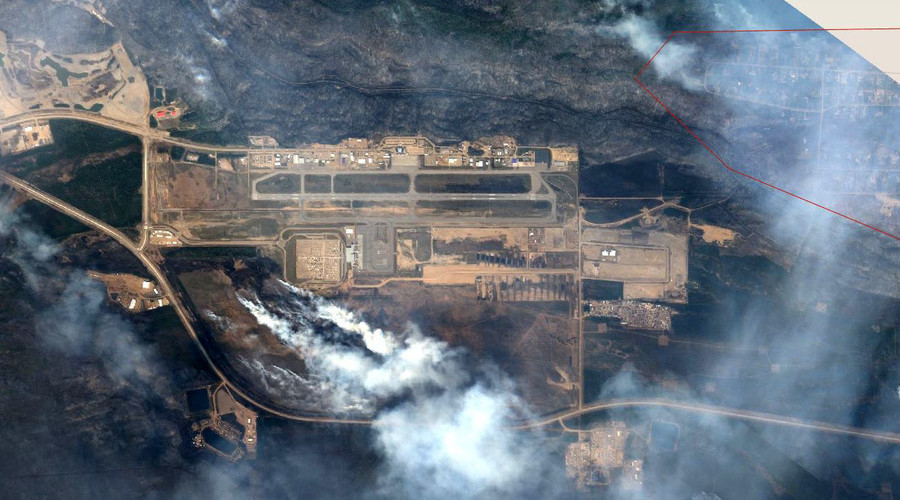 The Thickwood neighborhood, home to at least nine schools, has also seen out-of-control blazes reach their doorsteps. Aerial images of the area show blackened grassland to the north and south of its residential estates.
Meanwhile, the manicured lawns of Fort McMurray Golf Club along the Athabasca River appear to have been turned into a burned wasteland.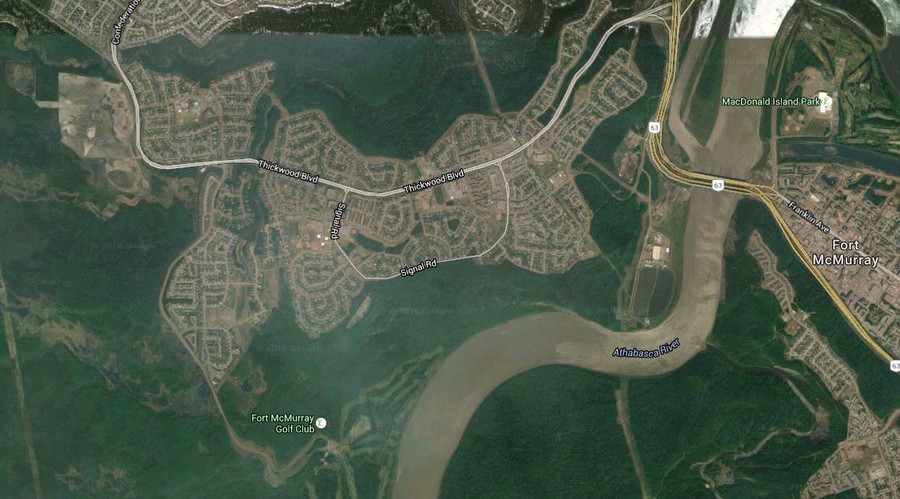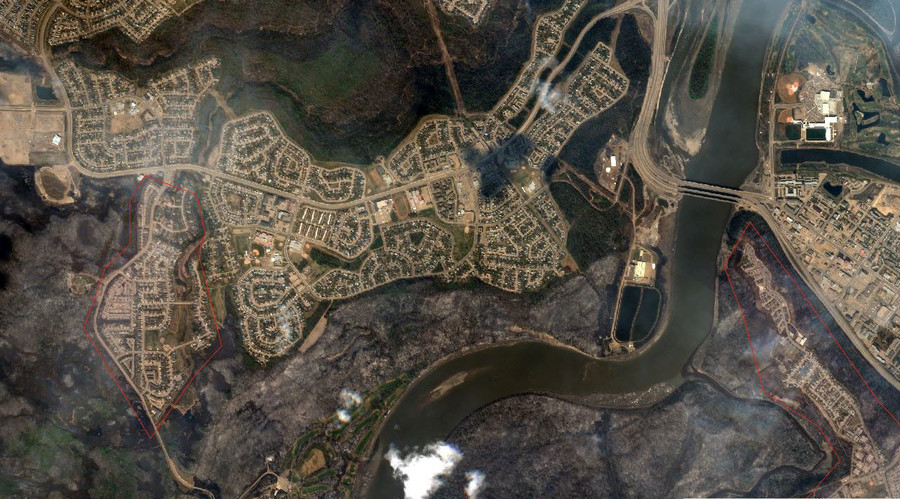 Authorities have asked people to monitor the Regional Municipality of Wood Buffalo website and social media accounts for news on their houses.
"We know that you are concerned with the wildfires that are burning around our community. So are we. We know you're wondering whether your homes, streets and neighborhoods are intact. Right now we're working as hard as we can to get these fires out and to minimize damage in the region," a Wood Buffalo Municipality statement said.
"We're sending out information as frequently as we can, with details on neighborhoods and communities throughout the region."
You can share this story on social media: