Alberta wildfires expected to burn for months, threaten oil sands mines (VIDEOS)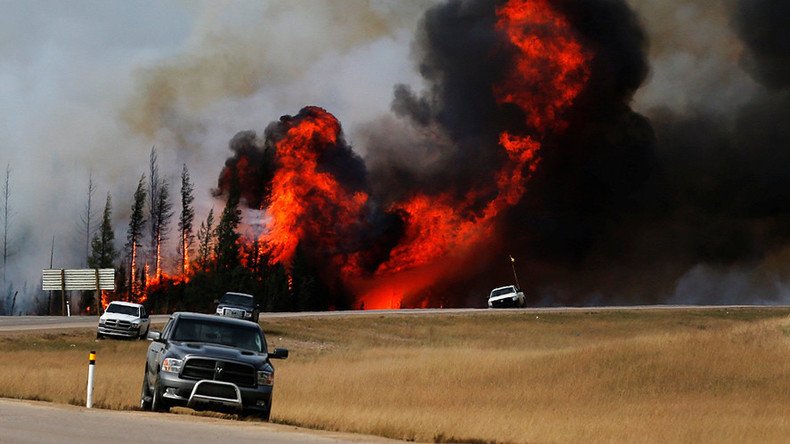 Massive blaze in Alberta could double in size and go on for months, local officials predict. There are about 19,000 people already evacuated from the affected areas.
Apocalyptic landscapes of burned-out woods and towns, that's what raging fire leaves behind, and no efforts of deployed 500 firefighters have been sufficient to tame the natural disaster.
"In no way is this fire under control," AP cited Alberta Premier Rachel Notley as saying.
High temperatures, dry conditions and high winds blowing eastward continue to worsen the situation every minute. The blaze is expected to cover more than 200,000 hectares (494,211 acres) on Sunday, according to the Alberta government.
The flames have been nearing a major Suncor oil sands facility and even threatening to spill over into the neighboring Saskatchewan province.
"Unless we have a significant rain event of 100 millimeters of rain, we expect to be out fighting the fire in the forested area for months to come," The Star quoted Chad Morrison, manager of Alberta's wildfire prevention, as saying at a media briefing Saturday afternoon.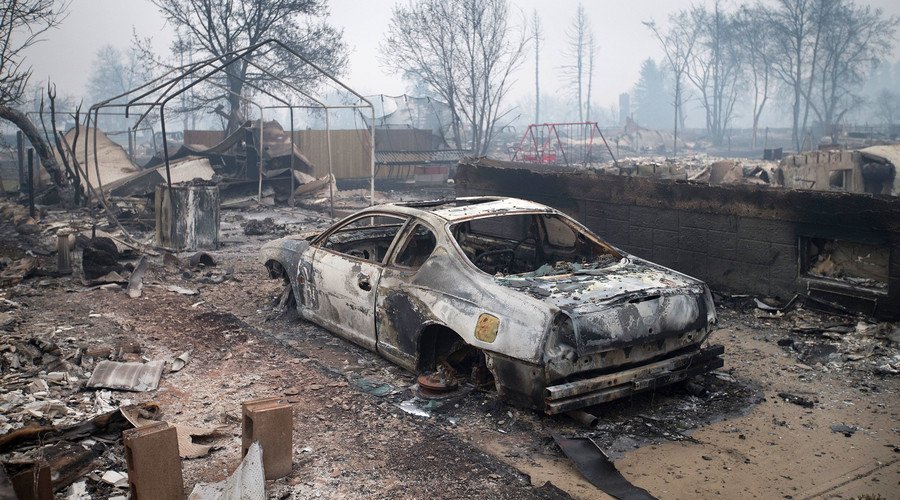 The mass evacuation of workers from camps north of Fort McMurray over the last two days has been conducted in two ways: some 12,000 people have been airlifted from oil sands mine airfields while about 7,000 drove off where it was possible, their convoys escorted by police. Evacuation is planned to be completed by Sunday, Notley said.
Suncor oil sands facility is situated some 25 kilometers north of Fort McMurray and is believed to be resilient to wildfires since oil mines are completely cleared of vegetation.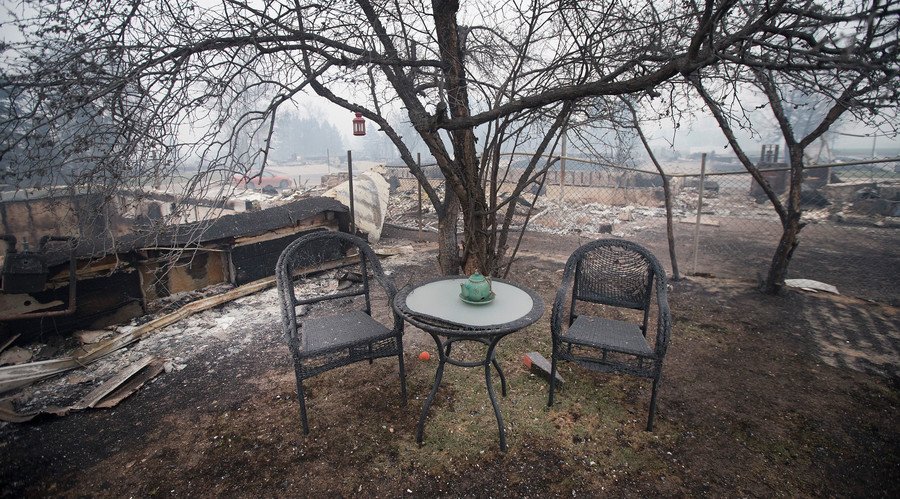 All of more than 80,000 citizens of Fort McMurray have been completely evacuated, with fire having already partly devastated neighborhoods of this urban service area. Fire has already destroyed estimated 1,600 buildings and homes.
There is no power, water and gas supply in this area and its citizens are not expected to get back anytime soon.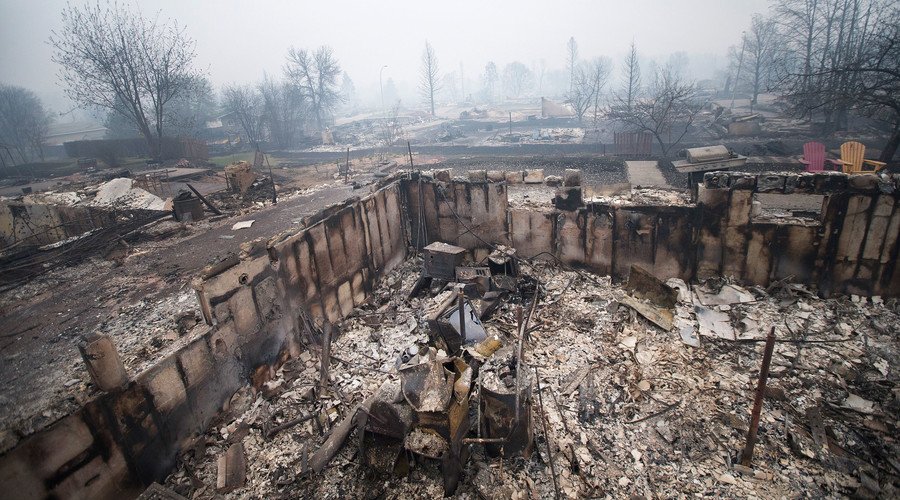 "Once the immediate fire damage is completed there will be an enormous amount of work to do to make the city safe and habitable," Premier Notley said.
In just one week, the wildfires that started in Alberta last Sunday have wiped out over 2,000 square kilometers of forest in Northern Alberta.
Weather forecast suggest there will be no significant rainfall in the Fort McMurray area for the next two weeks.
You can share this story on social media: