Ketchup, glue gun, unicorns: Alberta fire evacuees share pics of bizarre items they packed in a rush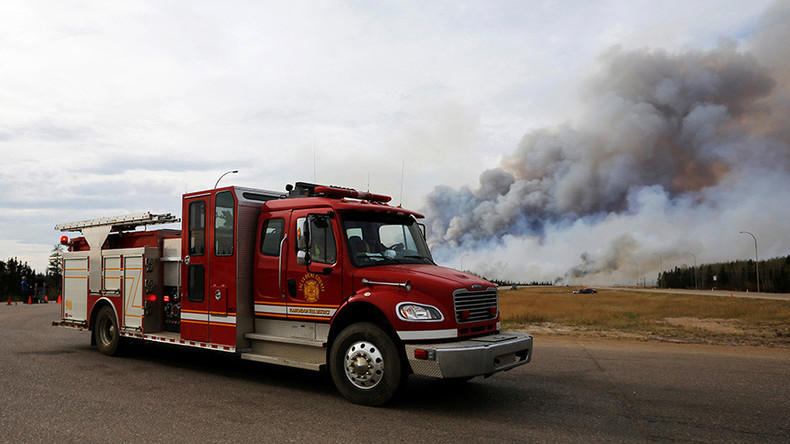 Thousands of Canadians have been forced to flee homes in Alberta over the rapidly spreading wildfire – and many were in a real hurry. With many of the evacuees losing all they had, people are trying to lighten the mood on Facebook with pics of weird stuff they chose to save.
READ MORE: 7,000 airlifted out of Alberta inferno as officials warn blaze could double in size (VIDEOS)
Created by wildfire evacuees, a Facebook group dubbed Fort McMurray's Controversial Humour has been cheering fellow Albertans by sharing and discussing the somewhat questionable items that ended up being salvaged in the rush.
Snow pants and snacks
Jennifer Knuth began the conversation by posting pictures of Kraft Singles and snow pants as her two items that were somehow packed with all the other essentials.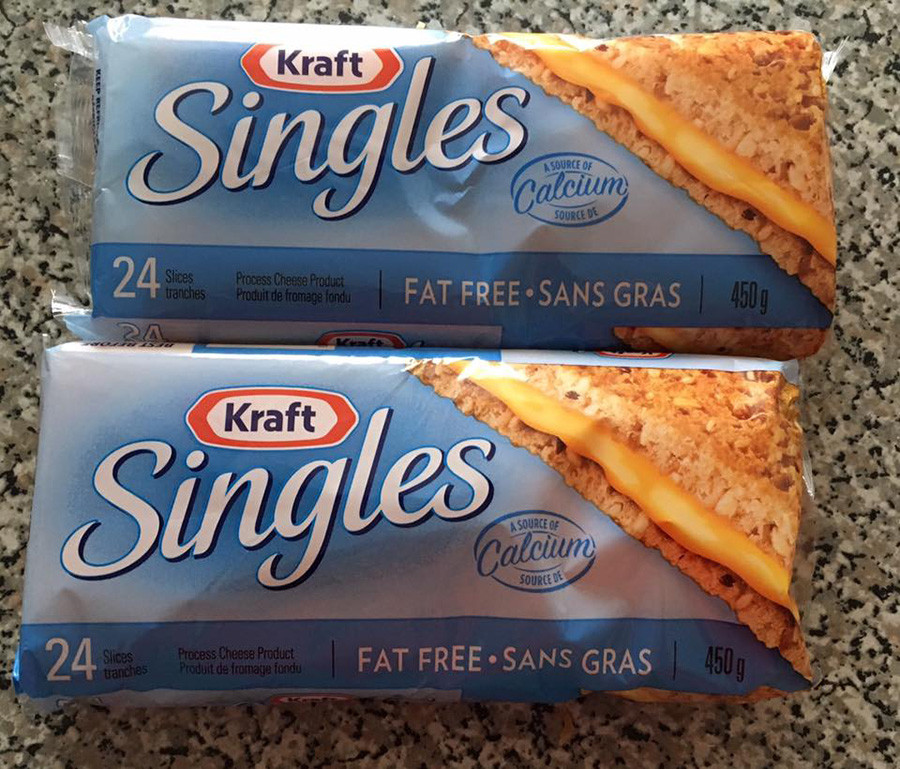 She wrote, introducing the topic: "In this time of crisis, when we have lost almost our entire city and packed our whole lives into a car or a suitcase, we need laughter. I urge each and every one of you, as you unpack wherever you are, to post a picture of the funniest thing you packed while fleeing for your lives. I shall go first ... Cheese slices and snow pants!!!!! God bless Fort McMurray."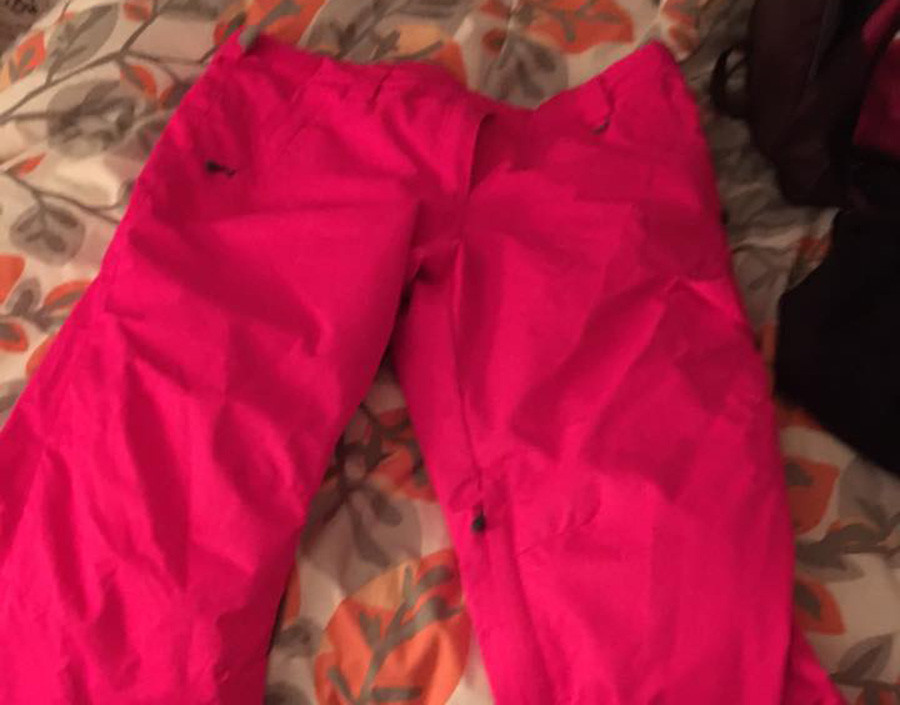 "I left my childhood photos. But thank God for cheese. I have one pair of pants ... and one pair of snow pants," she added later.
Within 24 hours, the conversation has reached over 1,200 comments with people sharing and giggling over what they chose to pack.
Ketchup first
Kayla MacKinnon posted: "I packed a bottle of ketchup but not one pair of pj's for my 4 year old! In my defence, he likes ketchup better then pj's anyways!"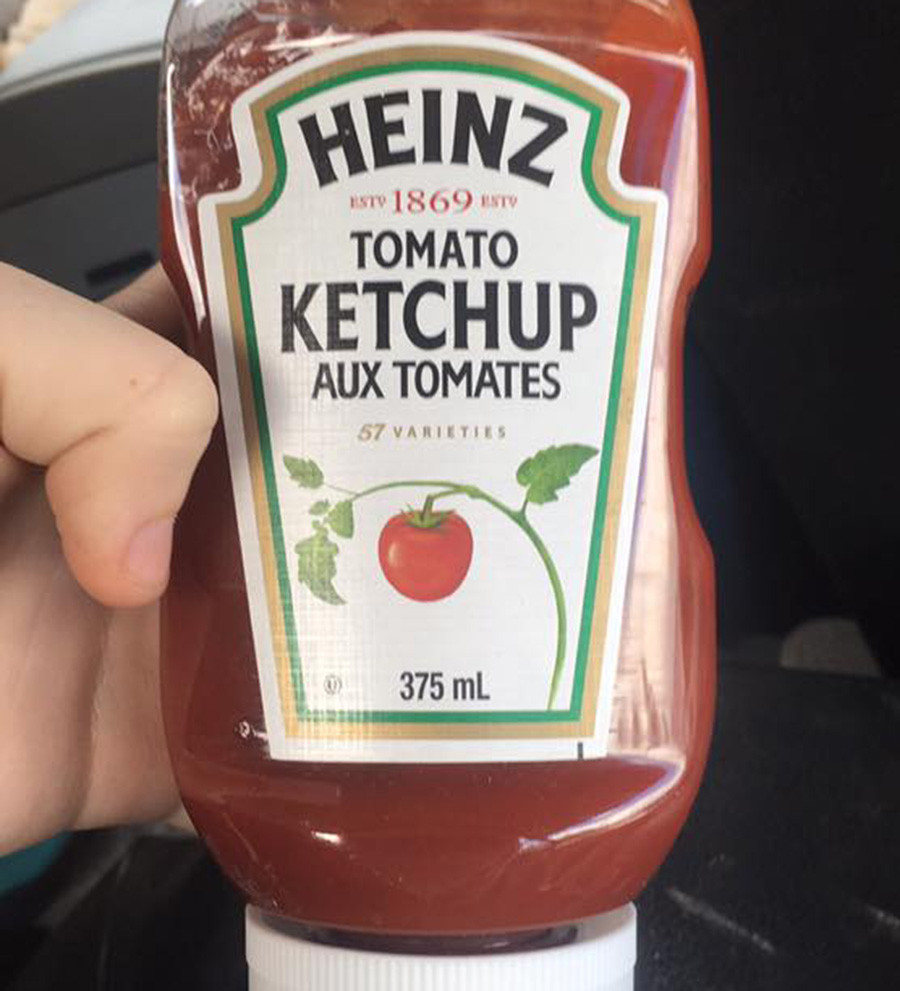 Dog poop bags, but no dog
Greg Brenneis said: "My wife brought dog poop bags & we don't have a dog…."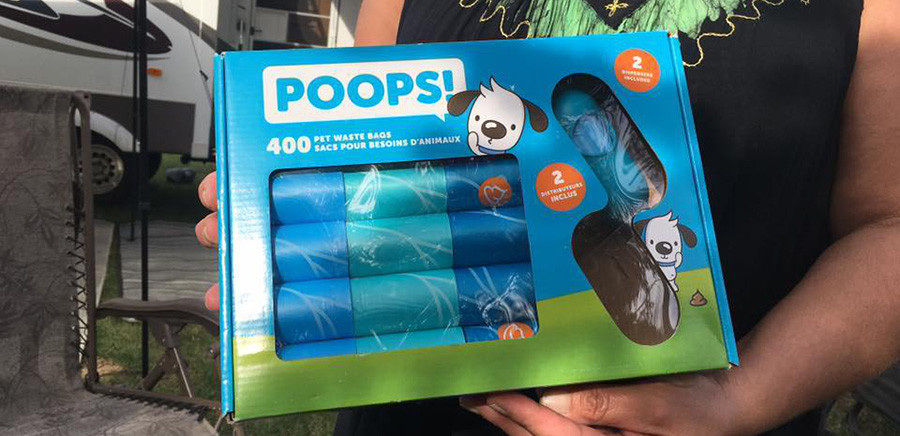 Food scale, but no food
Jennifer HL Knuth joked: "I got a food scale!!!! Anyone got food?"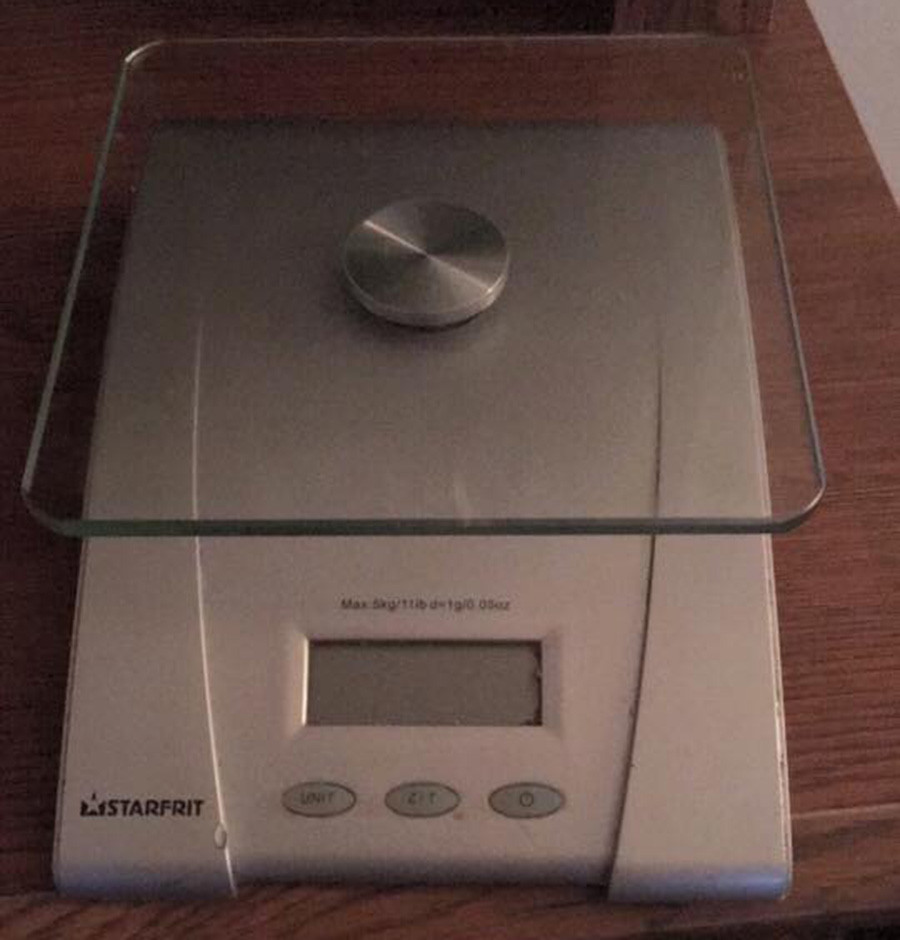 Baking a pie
"My hubby has no underwear but he brought a pie plate!" said Danielle Dureault.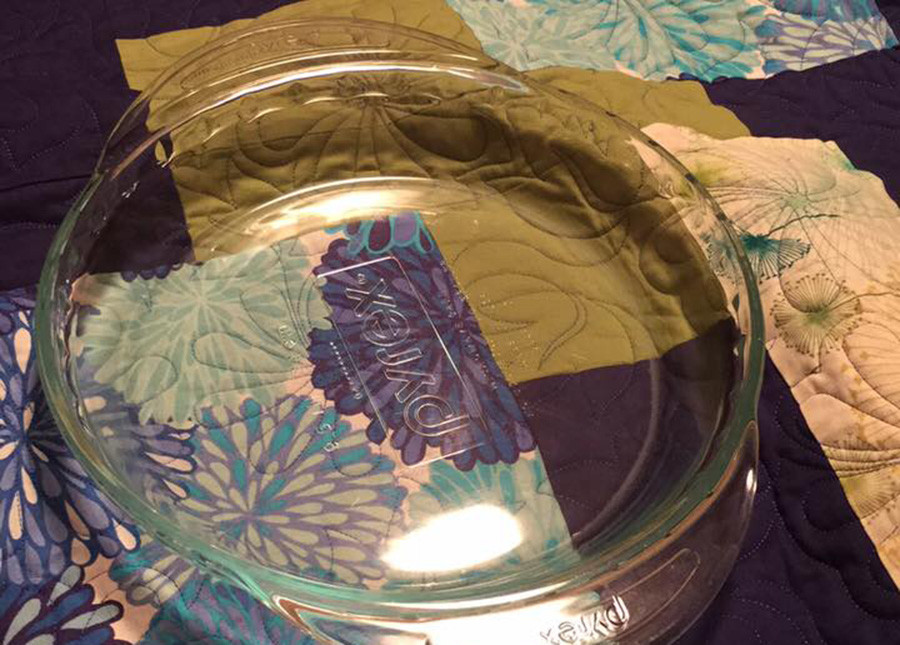 Glue gun?!
Evacuees laughed together that one evacuee chose to bring a glue gun, but not socks.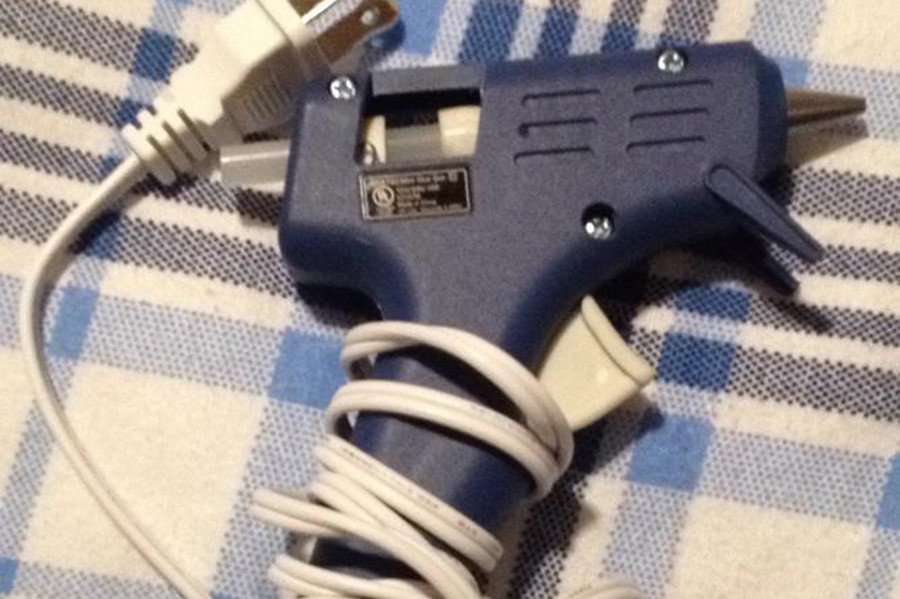 'Unicorns exist'
Unicorn slippers were another oddity. "Minutes to pack... One bra, no undies. Thought these would be convenient for this weather. The miracles I've had these few days... Unicorns do exist," Shelly Reid posted.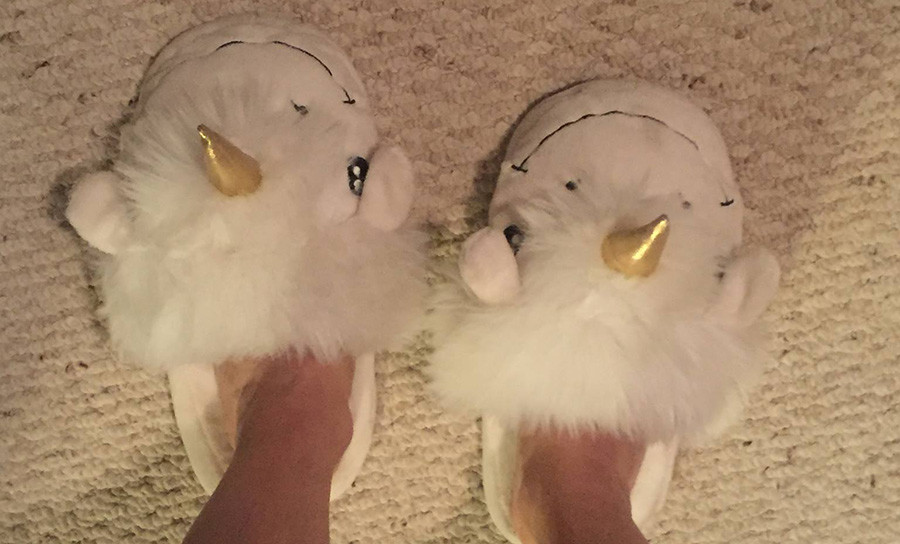 Other popular posts included a bear head, bbq gas tank, shoe polish and alcohol.
Many of the posters have actually experienced the whole chaos of hurried evacuation, which then saw many waiting for hours on the jammed roads while surrounded by smoke and the gathering inferno.
READ MORE: Scary VIDEO: Dashcam shows people & beasts escaping Apocalyptic Fort McMurray inferno
Brandy Leduc, who fled Fort McMurray earlier this week, described her nerve-racking escape to RT.
"I went to work that day, I walked out to the lunch room and everyone was running around, looking for a ride to get into town because we had heard that fire jumped across the river to where most of the residential areas are," Leduc said.

"Driving into town it was bumper-to-bumper. I was rerouted. Finally, I got up to my house and grabbed a few things that I thought I needed and then hit the road. It was all gridlocked."
READ MORE: Owners watch their home devoured by Alberta inferno via live webcam (VIDEO)
In the latest developments from Alberta, authorities said they are planning to allow the evacuees back into Fort McMurray, but it could take months since it is yet not known when the firefighters will make real progress battling the uncontrollable wildfire.
"Our goal is certainly, as soon as it's stabilized and safe, that we're going to start allowing Albertans to get back to the community," Scott Long, executive provincial operations director for the Alberta Emergency Management Agency, said at a briefing Saturday. "I am not looking at months."
"It's going to take quite a while for the wildfire fighters to actually get that under control, contain it, put it out," Long added.
Officials estimated that the fire could have expanded to 300,000 hectares by the end of Saturday.