Over 50 dead in massive explosion in Afghanistan as 2 buses crash into fuel tanker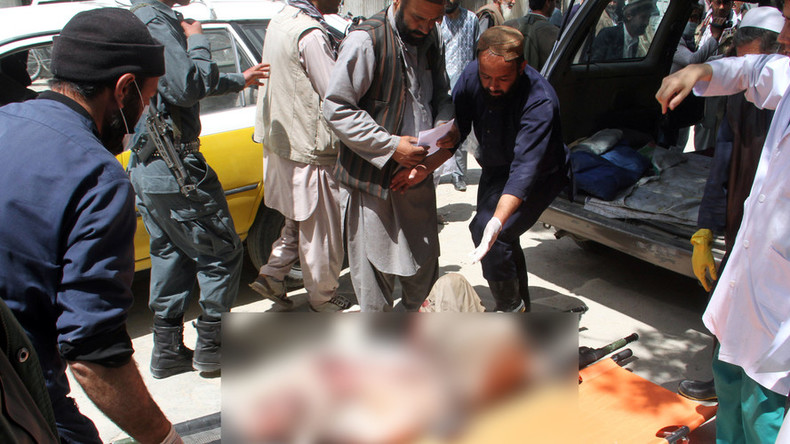 At least 52 people have been killed in Afghanistan after two buses collided with a fuel tanker, causing a massive explosion, local officials say. A further 73 bus passengers sustained injuries.
The incident took place in the eastern province of Ghazni.
The two buses were carrying a total of approximately 125 passengers on one of the country's busiest roads, which links the capital, Kabul, with Kandahar, according to Jawid Salangi, a spokesman for the governor of Ghazni. He said that the buses crashed into the fuel tanker, which was traveling in the opposite direction. The impact created a massive explosion, which engulfed the vehicles, AP reported.
The spokesman confirmed that "up to 52" people, including women and children, had been killed in the crash, while 73 injured passengers have been taken to the hospital, and many of them are in critical condition.
Large plumes of black smoke could be seen rising near the burned-out wreckage of the vehicles involved in the crash, Reuters said.
A number of road traffic accidents in Afghanistan are caused by the country's poor roads and drivers failing to abide by traffic safety rules. Mohammadullah Ahmadi, director of the provincial traffic department, said that this crash was caused by reckless driving, AP reported.
He added that local residents had helped the emergency services to pull survivors from the wreckage of the vehicles.