North Korea to 'normalize relations with hostile states,' won't launch nuke strike first – Kim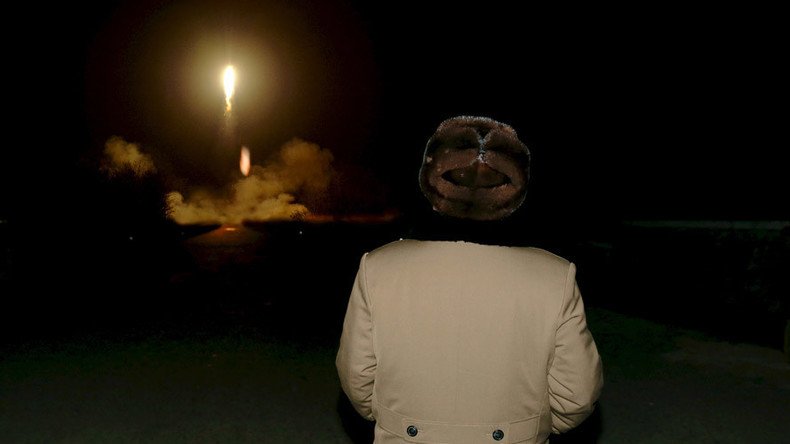 North Korean leader Kim Jong-un has announced that Pyongyang will seek to normalize relations with states "hostile" towards it. Kim also claimed the North will adhere to the principles of nuclear non-proliferation and would never attack first.
While addressing the Congress of the ruling Workers' Party (WPK), Kim stated that North Korea would not resort to the use of nuclear weapons unless the country's sovereignty was challenged.
Pyongyang "will improve and normalize the relations with those countries which respect the sovereignty of the DPRK and are friendly towards it, though they had been hostile toward it in the past," official North Korean KCNA news agency quoted Kim as saying.
"As a responsible nuclear weapons state, our Republic will not use a nuclear weapon unless its sovereignty is encroached upon by any aggressive hostile forces with nukes," the statement said, as quoted by Reuters.
North Korea's leader, who has been the target of UN criticism for its relentless development of nuclear weapons over the past years, indicated that the country may abandon its war-mongering rhetoric, while promising that it "will faithfully fulfill its obligation for non-proliferation and strive for global denuclearization."
READ MORE: N Korea launches ballistic missile from submarine – Seoul
Earlier this week, satellite images unveiled by the US-Korea Institute at Johns Hopkins University revealed that the North may be preparing for a new nuclear test.
The images were captured on May 5 and show what it is said to be the command center close to the Punggye-ri detonation site in the north of the country.
"While the historical record is incomplete, it appears that vehicles are not often seen there except during preparations for a test," the institute said in a statement.
The movements at the site may indicate that "Pyongyang may be preparing for a nuclear test in the near future," it adds.
Following the country's fourth nuclear test, which was conducted on January 6, and subsequent launch of a long-range rocket carrying an earth observation satellite on February 7, the North came under fire from the international community. The UN significantly expanded the existing sanctions imposed on North Korea in March by banning all exports that might benefit its operational capabilities.
However, the new round of sanctions didn't deter the North's leadership from escalating the already tense situation on the peninsula.
In response to joint US-South Korean military drills, which lasted from March 7 to April 30, the North fired two short-range ballistic missiles into the East Sea. Kim had said ahead of the military exercises in which more than 300,000 South Korean and some 15,000 American participated, that if provoked, the North would resort to "a preemptive and offensive nuclear strike" against the allies.
You can share this story on social media: