N Korea launches ballistic missile from submarine – Seoul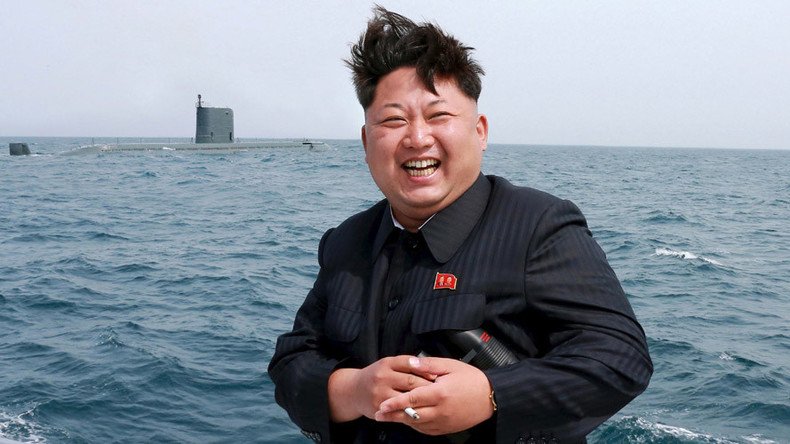 North Korea has conducted its third submarine ballistic missile firing, Yonhap news agency reports, citing the South Korean military. There has been no immediate report on whether the launch was successful.
A submarine-launched ballistic missile (SLBM) was fired Saturday from the Sea of Japan (also known as East Sea) water zone in the open sea direction at about 6:30 p.m. local time (0930 GMT), Seoul's Joint Chiefs of Staff (JCS) said.
The missile flew "for a few minutes," Yonhap agency said, citing a military source.
Seoul believes the missile launch was made to make a point in the wake of a key 7th meeting of North Korea Workers' Party in May. A congress of the ruling party has been summoned for the first time in 36 years.
The first underwater launch of North Korean SLBM missile KN-11 was made on November 27, 2015, and allegedly resulted in failure.
The next try on December 21 was reported to be a success, with Pyongyang demonstrating its leader Kim Jong-un observing the launch.
The initial information about Pyongyang using an upgraded Soviet-era ballistic missile submarine to establish the naval component of the national nuclear triad emerged in 2014.
It is believed that in the early 1990s North Korea bought from Russia 10 Golf-class diesel-electric missile-capable submarines, also known as "Project 629, designed in 1950s." It is believed that Pyongyang has made at least one of the seaworthy and now is using it for tasting a sea-based ballistic missile of its own.
The South Korean military suspects Pyongyang of preparing its fifth nuclear test in the very near future, after satellite images exposed that North Korea had resumed tunnel excavation at its main nuclear test site. A similar activity was observed there prior to the latest alleged thermonuclear test in January.
You can share this story on social media: