North Korea launches upgraded Soviet-era ballistic missile submarine - report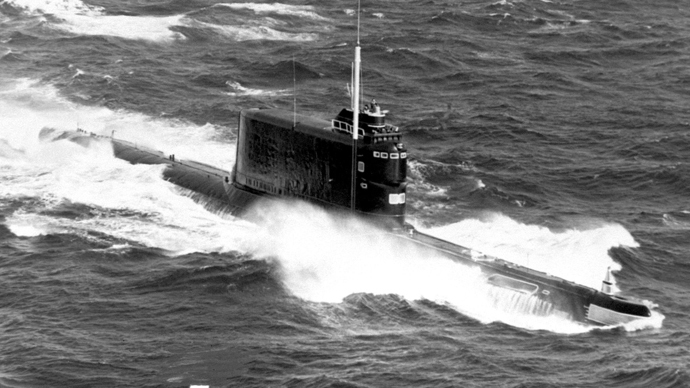 Pyongyang is modernizing once obtained decommissioned Soviet diesel submarine capable of carrying ballistic missiles either for active service or as a test bench for constructing a similar sub of its own, South Korean government sources say.
North Korea "imported a Soviet-era Golf-class diesel submarine and modified it," Yonhap news agency has reported, citing a government source.
The Soviet Union constructed various modifications of Golf-class diesel-electric submarines, also known as 'Project 629', starting from 1958. The sub was capable of carrying three single stage liquid-propellant ballistic missiles (types vary on different modifications of the subs), with one nuclear warhead and six torpedo tubes, which could use nuclear torpedoes as well.
Twenty-three Golf-class submarines were constructed in the USSR over the years. At least one of them was lost in an incident: in 1968, a Golf II class submarine, the K-129, dived too deep in waters northwest of Hawaii and imploded. The crew of 98 all perished. In July 1974, part of it was recovered by the US in an unprecedented operation dubbed Project Azorian.
By 1990, all Golf-class submarines were decommissioned. Ten of them were allegedly sold to North Korea in 1993. And now it appears that North Korean engineers have been busy learning Soviet technology for the last 20 years and have got the sub seaworthy again.
An unidentified submarine was spotted by a US intelligence satellite. The vessel is moored at North Korea's Sinpo South Shipyard.
"The new submarine is 67 meters long with a beam of 6.6 meters, and has a dive displacement in the 3,000-tonne range," Yonhap's source in Seoul said.
"According to the analysis of satellite imagery revealed by 38 North (US-based monitoring entity), a ground test facility for the SLBM (Submarine launched ballistics missile) launch has been up and running at the Sinpo shipyard," another source said.
However outdated these subs might appear today, their three ballistic missiles could hit targets at a range of up to 1,500 kilometers, albeit with low accuracy. Some versions of the ballistic missiles used on them could be launched from underwater. By purchasing old Soviet subs, Pyongyang must have saved years of research in submarine missile launch technology.
For Pyongyang this could be an ideal naval component of their nuclear forces. North Korea's neighbors - namely South Korea, Japan and China – would need to take the existence of such sub into consideration.
In September, South Korean Joint Chiefs of Staff maintained that "there is no intelligence yet that North Korea has an SLBM in operation. But the possibility of a North Korean submarine equipped with an SLBM has been detected recently," the South Korean military said in an official document, Yonhap reported.
North Korea possesses quite a large - from 70 to 90 - fleet of submarines, most of which are constructed along Soviet design lines, or are sub-compact class. The commissioning of a new submarine with a ballistic-missile carrier could add tensions to the Korean Peninsula and give Pyongyang additional leverage in nuclear talks with world powers.
You can share this story on social media: