N. Korea threatens to conduct 'counter-measure' nuke test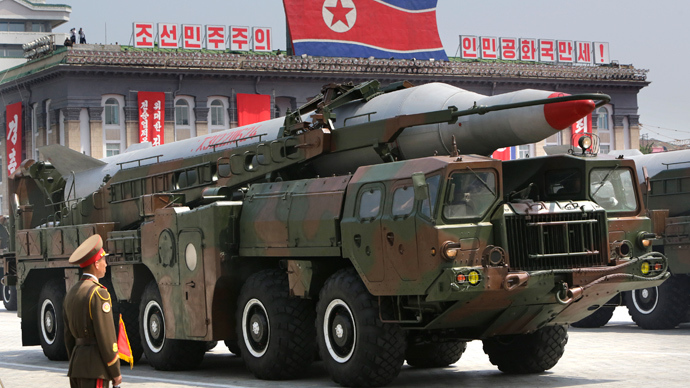 North Korea's official media has said that Pyongyang may carry out its fourth nuclear test as a "counter-measure" against the politics of the US and its ally, South Korea. Seoul has estimated that preparations for a test are "near completion."
Pyongyang's official mouthpiece, Rodong Sinmun newspaper, on Saturday said the Democratic People's Republic of Korea (DPRK) is "justified in using all available means at its disposal to counter aggressive challenges by the United States and South Korea aimed at stifling its sovereignty."

DPRK confirms its "resolute stand that it would take counter-measures including nuclear test to protect the sovereignty and dignity," the country's KCNA news agency added in the commentary to the official message.

The statement comes days after South Korean Defense Minister, Kim Kwan-jin, told journalists that Pyongyang has reached the final stages of preparations to conduct a nuclear test.

"North Korea can conduct an atomic test whenever it makes a decision," the official said on Thursday. He, however, added that it cannot be ruled out that the North "could intentionally delay" the test, as it is "very good at psychological manipulation."

In March, the North Korean government hinted it could carry out "a new form of nuclear test for bolstering our nuclear deterrence," according to Reuters. The threat was made in response to the US-led UN Security Council's condemnation of Pyongyang's test-launch of mid-range missiles into the sea in defiance of the UN-imposed sanctions. Some 30 North Korean missiles were launched 40 miles into the East Sea/Sea of Japan amid massive US-South Korean joint military drills in the region, involving some 12,700 troops.

The recent US military satellite observations reportedly indicate "imminent signs" of a forthcoming nuclear test, Reuters says. The last time North Korea used its nuclear test facilities for a test was in February 2013. Before that, the heavily-sanctioned country carried out two such tests in October 2006 and May 2009.

Speaking at the UN Security Council meeting on Thursday, the North Korean deputy ambassador to the UN, Ri Tong-il, said that "the missile launches and nuclear tests in the interest of self-defense will become annual."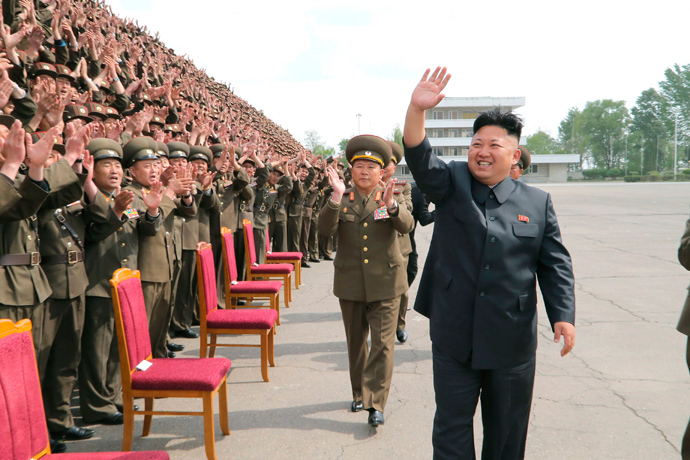 Washington, which is Pyongyang's most hated foe and officially the target of its military nuclear technologies, has not been worried about nuclear tests in North Korea as such, saying it is "fully capable" of protecting the US and its allies against possible strikes. However, the US media has been spinning reports and rumors that Kim Jong Un is building a whole nuclear arsenal and developing long-range missiles with nuclear warheads capable of striking the mainland US. There is so far no proof the DPRK might obtain such a capability any time soon.

However, for some of North Korea's neighbors the potential nuclear threat has become quite a headache.

While Seoul in April said it has successfully test-fired a new ballistic missile capable of reaching any part of the North, The Japan Times on Saturday quoted defense sources as saying there are plans to shield the capital Tokyo from potential strikes by missile batteries.
Several Patriot Advanced Capability-3 (PAC-3) missile defense batteries will be deployed to central Tokyo in 2017, the outlet said, adding that the construction of the facilities will begin this autumn. Japan's Self-Defense Forces' headquarters have been reportedly chosen as the site for hosting the American missile systems.

Japan previously deployed PAC-3 batteries closer to the city of Tokyo amid an upsurge in Pyongyang's bellicose rhetoric in April 2013.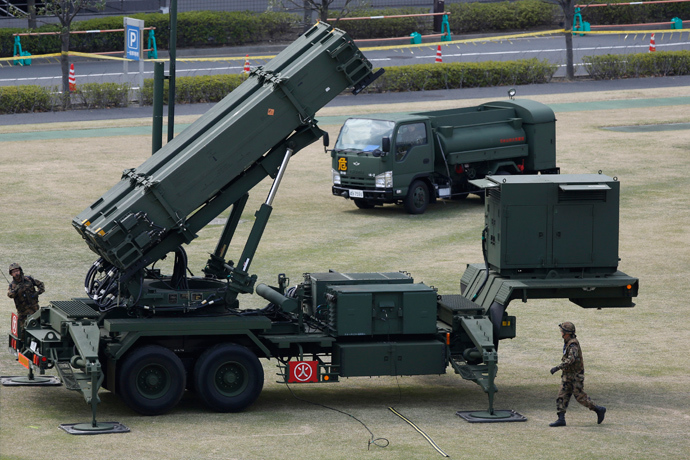 You can share this story on social media: