Solomons sinking: Five Pacific reef islands swallowed by rising sea levels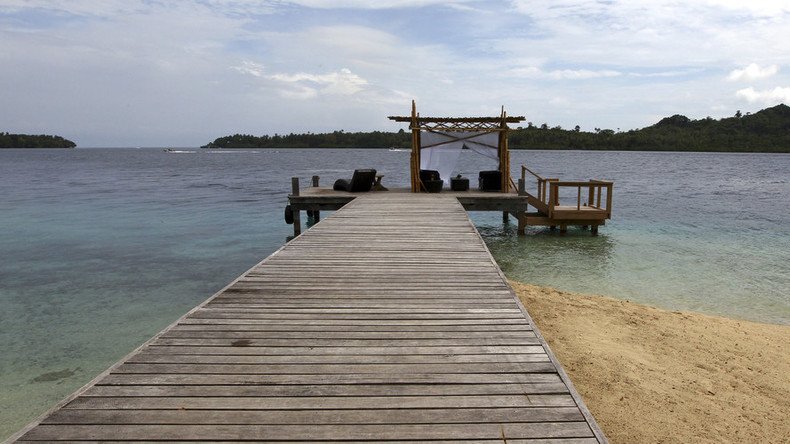 Five reef islands have disappeared from the Pacific's Solomon Islands and six more have been severely damaged due to rising sea levels and coastal erosion, according to new research.
Studying the relationship between sea level rise and wave exposure in the "global sea-level rise hotspot," a team of Australian researchers found rising waters are taking a significant toll on the islands.
"At least 11 islands across the northern Solomon Islands have either totally disappeared over recent decades or are currently experiencing severe erosion," according to the study published in Environmental Research Letters.
Focusing on two areas with the highest density of exposed reef islands, two researchers, Isabel and Roviana, examined 33 islands using aerial and satellite imagery dating from 1947 to 2014.
Their findings confirm anecdotal accounts coming from scientists and locals of the islands' extreme shoreline changes over the past decade.
"Shoreline recession at two sites has destroyed villages that have existed since at least 1935, leading to community relocations," the study said.
READ MORE: 'Death sentence': Climate crisis driving global conflict, poverty & racism – Naomi Klein

The study also warns that Taro, the capital of Choiseul Province, is set to become the first provincial capital in the world to relocate its residents and services due to the threat of rising sea levels.
Researchers found rates of shoreline recession were significantly higher in areas exposed to high wave energy than more sheltered regions.
"This provides a bit of an insight into the future," senior research fellow at the University of Queensland and lead author, Simon Albert, told AFP. "There's these global trends that are happening but the local responses can be very, very localized."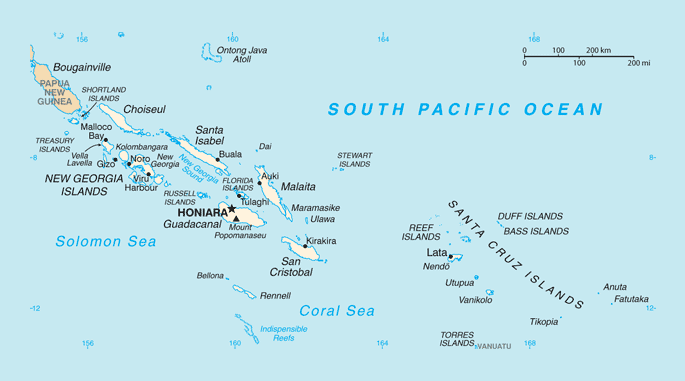 Ten houses from one of the badly eroded islands were swept into the sea between 2011 and 2014. The five islands that disappeared were all vegetated reef islands with areas up to five hectares (12 acres), which were not populated, but occasionally used by fishermen.
"They were not just little sand islands," Albert pointed out.
Rates of sea-level rise in the Solomon Islands over the past two decades have been amongst the highest globally, according to the study.
While overall population density is low on the islands, low-lying coastal areas are popular with the inhabitants, and those parts of the reef islands are becoming increasingly densely populated.
The study emphasized that it was of critical importance to gain an understanding of the relationship between projected rising sea levels, other global climate changes such as waves, and local tectonics, if the social impact of erosion is to be minimized.
READ MORE: Forest lands and indigenous people 'increasingly insecure' as Paris Agreement signed
Solomon Islands National Disaster Council chair Melchior Mataki said that the response to the erosion and rising sea level "ultimately called for support from development partners and international financial mechanisms".
"This support should include nationally driven scientific studies to inform adaptation planning to address the impacts of climate change in Solomon Islands," he told ABC News.
Last month, the government of the Solomon Islands joined 11 other small Pacific Island nations in signing the Paris climate agreement in New York.
The first-ever legally binding global climate deal aims to limit global warming to 1.5 degrees Celsius (34.7 Fahrenheit). It is due to come into force in 2020.
You can share this story on social media: