'Essential to see each other': Danish school bans Muslim students from wearing niqab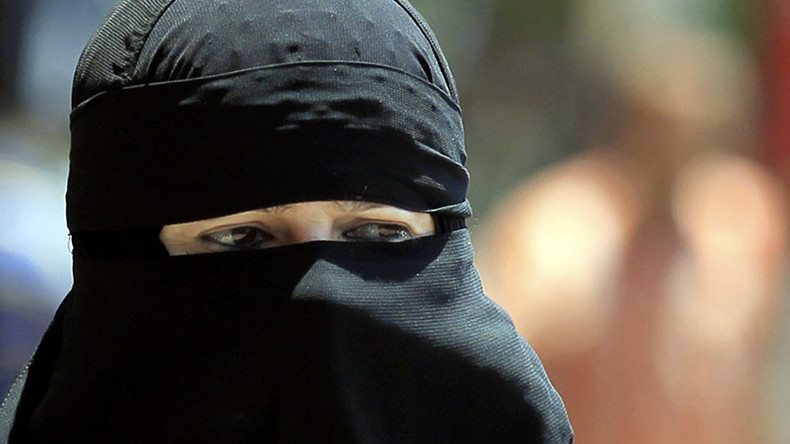 An adult education center in a Copenhagen suburb has told six Muslim students that they can no longer attend classes unless they remove the niqab.
The controversial move is an effort to promote "free and unhindered communication" which would be compromised by the face veils, VUC Lyngby school wrote on its Facebook page.
"Teaching takes place by means of communication, and as a teacher you can better understand your impact if you can see that what you're saying is being received by the student. And this cannot be done if they're wearing a niqab," deputy headteacher Inge Voller told Metroxpress.
According to the school, the rules were changed last autumn to no longer allow students to cover their faces during classes. However, it came into the spotlight this week, after the school posted it on its Facebook page.
The school has stressed that "everyone is welcome" at the institution. It said that while no one has been thrown out of class for wearing a niqab, the policy will apply to all future students.
The six women who were told they would not be able to attend future classes while wearing the niqab were offered the chance to follow the curriculum via e-learning.
VUC Lyngby said that the move was not religiously motivated.
"This isn't a question of religion or ethnicity but on learning, as we are an educational institution. It's about how to create the best learning and we believe you can do that best when you can communicate openly with one another," school official Inge Voller said.
Although the announcement on the school's Facebook page received some criticism, opinion polls conducted by Metroxpress and Ekstra Bladet show that an overwhelming majority of the newspapers' readers support the decision.
Denmark's ruling Venstre party has also expressed its support, along with the Conservatives and Danish People's Party (DF).
"It is essential in our society that we can see each other and interpret each other when we talk together," DF spokesman Martin Henriksen told Ritzau news agency.
DF has long been a strong advocate for a nationwide ban on the niqab.
"We want a total ban except for within one's private home. One can do whatever they want there," Henriksen said.
France and Belgium are so far the only two countries to place a nationwide ban on the niqab. The burqa and nijab have been banned in parts of Switzerland and Italy. They were also banned in parts of Spain, but that decision was later dropped.
You can share this story on social media: