Women wearing burqas, niqabs face fines up to $9,800 by Swiss region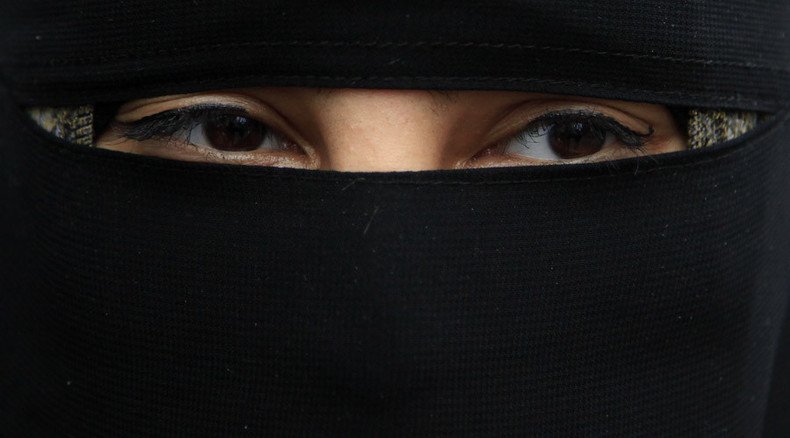 Women wearing a burqa or niqab in the Swiss region of Ticino will be faced with a fine of up to $9,790, after the government made it illegal to wear the veils in public. Almost two-thirds of the region's voters supported the ban in a 2013 referendum.
The legislation, passed by the cantonal parliament of the Italian-speaking Swiss region on Monday, states that those found wearing the garments will be forced to pay a penalty ranging from 100 francs (US$98) to 10,000 francs ($9,787).
The law makes no exceptions for tourists. People visiting Ticino will be informed at airports and by customs officials at the Italian border that it is unlawful in the canton to hide their face. Forty-thousand people visited Ticino from the Middle East last year.
The Ticino government had wanted the ban on burqas and niqabs to also apply to other head coverings that hide the face, such as masks and balaclavas worn by demonstrators. However, MPs voted for a law that applies only to the wearing of Muslim veils, the Local reported.
Special security measures were put in place for the parliamentary session dealing with the ban. A metal detection device was temporarily installed to screen people when they entered parliament, according to the ATS news agency.
The ban was supported by two-thirds of the region's voters in a September 2013 referendum. The vote was organized under Switzerland's direct democracy, which allows proposals to be put to the public if enough signatures are collected.
Giorgio Ghiringhelli, who drew up the proposal, said at the time that the move would send a message to "Islamist fundamentalists," who he claimed were in Ticino and across the country, Reuters reported.
Amnesty International, however, called the results a "black day for human rights in Ticino."
The Swiss parliament said the ban does not violate federal law, and a parliamentary spokeswoman told AFP that the legislation could go into effect in April.
Ticino's new law is similar to legislation in France, which was the first European country to ban the burqa and all other forms of face covering. The French law was passed in 2010 and went into effect the following year. It was upheld in the European Court of Human Rights in July 2014, and similar laws have since been passed in Belgium and the Netherlands.
There are around 400,000 Muslims in Switzerland, totaling about five percent of the country's population.
You can share this story on social media: