Lombardy bans burqas, niqabs citing security reasons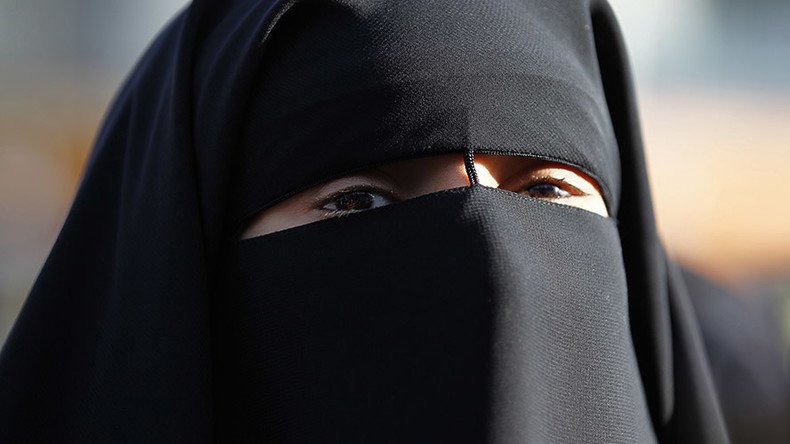 The northern Italian region of Lombardy has banned the wearing of Islamic veils, such as burqas and niqabs in public offices and hospitals citing security concerns.
The most populous and prosperous region of Italy, governed by a member of the right-wing Northern League Party, has amended its 1975 legislation to forbid people from going to public offices and healthcare facilities with their faces covered "without a valid reason," the Local reports.
"We have updated the law and now nobody with a covered face will be allowed to enter [public offices and hospitals]," Lombardy Governor Robeto Maroni told Il Fatto Quotidiano on Thursday.
READ MORE: Women wearing burqas, niqabs face fines up to $9,800 by Swiss region

Italy already has laws prohibiting wearing helmets or any clothing that makes identification difficult in public places without good reason. However, burqas and niqabs are presently allowed and justified on the grounds of freedom of faith.
Burqas will be banned in Lombardy from January 1, 2016, when the new amendment comes into force. The regional authorities justified their decision for security reasons. They said "serious terror attacks" had forced them to enhance security measures, apparently referring to the Paris attacks in November.
"Whoever wants to enter a hospital in Lombardy must be recognizable and present themselves uncovered. The burqa [and the] niqab are therefore banned," Simona Bordonali, Lombardy's head of security, civil protection and immigration said, as cited by the Telegraph.
The decision comes just a week after Venice passed a ban on wearing burqas and niqabs, as well as traditional Venetian carnival masks in public museums, the Telegraph reports.
The introduction of the new rules follows strong rhetoric from the Northern League Party leader Matteo Salvini directed at the Italian Muslim community. Earlier, he said a similar ban in Switzerland's southern region of Ticino was "absolutely correct."
In late November, Ticino adopted legislation that made wearing burqas in public places illegal for everyone including tourists. The penalty for breaking this law is a fine ranging from 100 francs (US$98) to 10,000 francs ($9,787).
In 2013, the idea of such ban was supported by two-thirds of the region's voters in a referendum.
The Northern League had earlier tried to ban burqas in Italy. In 2009, the party's local office in the town of Varallo Sesia in the northwestern Piedmont region installed signs at the town's entrance warning burqas, niqabs and burqinis – a modest swimsuit worn by some Muslim women – were banned in the area.
In 2014, they had to remove the signs and pay compensation of €11,500 after local residents mounted a campaign against the measure.
The new ban in Lombardy has already been criticized by some Italian officials. Andrea Orlando, Italy's justice minister, denounced the move as "symbolic propaganda."
"Right now the last thing we need is to wave symbols about and make propaganda - a domain in which the Islamist extremists are unbeatable," he said as quoted by the Independent. He added that the right response to security threats is increasing public safety and ensuring compliance with the laws.
Leaders in other Italian regions said they would not be emulating Lombardy. Some leaders of the Italian Muslim community took the new ban ambiguously.
"For me the burqa and niqab aren't anything to do with Islam: they are merely cultures that belong to certain traditions [in some] regions of the Muslim world," Mouelhi Mohsen, a Milan-based Imam, told the Local.
"Either way, people shouldn't be forced not to wear an item of clothing by anyone. These kinds of policies just help spread fear and ignorance," he said.
You can share this story on social media: