Extreme heat wave kills 300 across South Asia with hottest month still ahead (PHOTOS)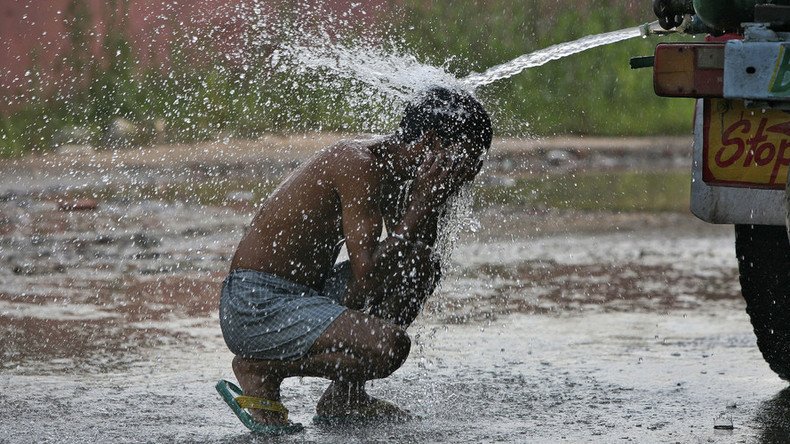 South Asia has been setting temperature records: A roasting heat wave has been ripping through much of the region since early April. Hundreds of people suffered severe heat strokes in Thailand, Malaysia and Vietnam, while the death toll in India exceeded 300.
Scorching temperatures have allowed at least three countries to set new all-time national heat records with Thailand, which has kept records since 1950, leading the way.
After Sukhothai, Thailand set the first record of 111.7 degrees Fahrenheit (44.3 degrees Celsius), on April 12, on Friday a remote, mountainous province in northern Thailand, Mae Hong Son banked in a record in with 112.3 degrees Fahrenheit (44.6 degrees Celcius), according to Christopher Burt, a weather historian with wunderground.com. He added that since April 19, more than 50 urban areas have recorded heat records.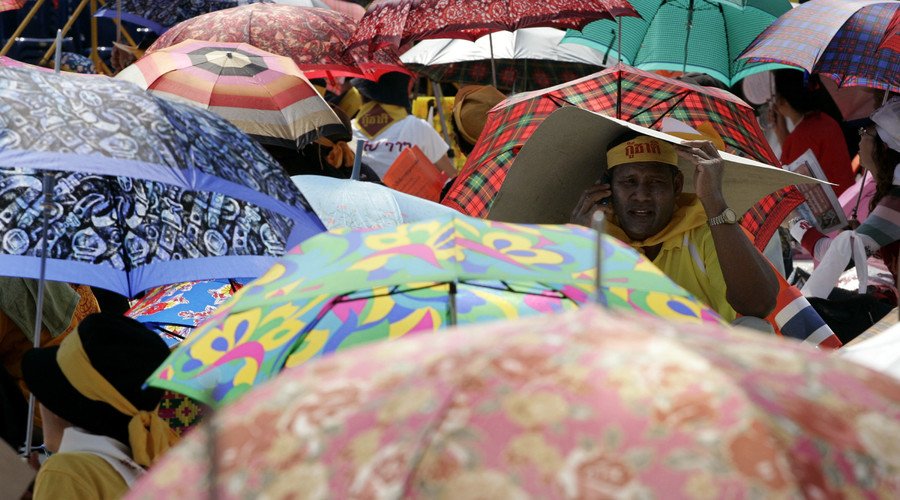 "As of now we can say we've broken the record for the highest temperatures over the longest duration in 65 years – and the season isn't over yet," said Surapong Sarapa, head of the Thai Meteorological Department's weather forecast division.
Starting from March, the extreme heat has claimed the lives of as many as 21 people, Thai Department of Communicable Disease Control said Thursday. Thirteen of the victims succumbed to heat outside their homes, two in vehicles, one in a temple, and five in houses. Authorities called for the population to stay indoors and drink lots of water to avoid heatstroke.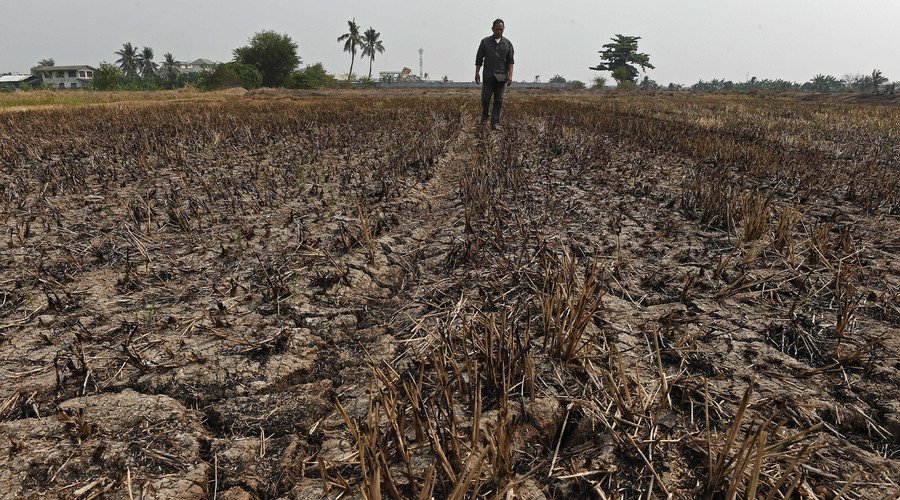 All-time national heat records have also been seen in Cambodia and Laos. The new all-time record high for Cambodia was set on April 15 at 108.7 degrees Fahrenheit (42.6 degrees Celcius) in Preah Vihea. Laos set its own national all-time high temperature of 108.14 Fahrenheit (42.3 Celcius ) in Seno.
Malaysia, Singapore, and Vietnam are also feeling the heat. But it seems that India has been hit the worst, where hundreds of people have died.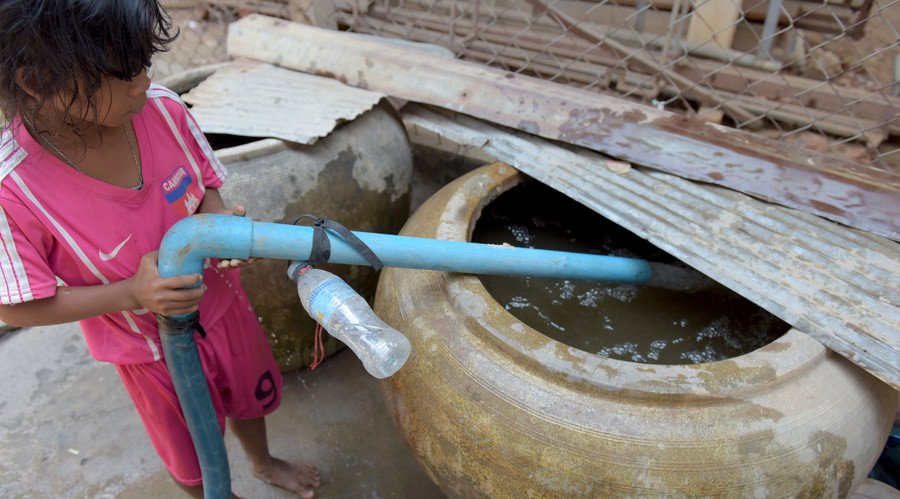 At least 300 people died of heat-related illness this month, AP reported, as temperatures this month break the 111 Fahrenheit ( 44 degrees Celsius) mark.
India's Centre for Holistic Development (CHD), a non-governmental organization, is reporting that 244 unidentified bodies have been found on the streets this month, mainly homeless, with up to 50 percent having died from the heat.
"Of this, 80 per cent are of homeless people. Out of that figure, 40 to 50 per cent are heat-related deaths, which could have been prevented had proper facilities been put in place. A homeless person is already undermined by malnourishment, drug addiction, lack of access to timely medical intervention, tuberculosis and other immunity compromising diseases; dehydration and extreme exposure (to heat or cold) then is a fatal blow," CHD's Sunil Kumar Aledia told the Hindu Times.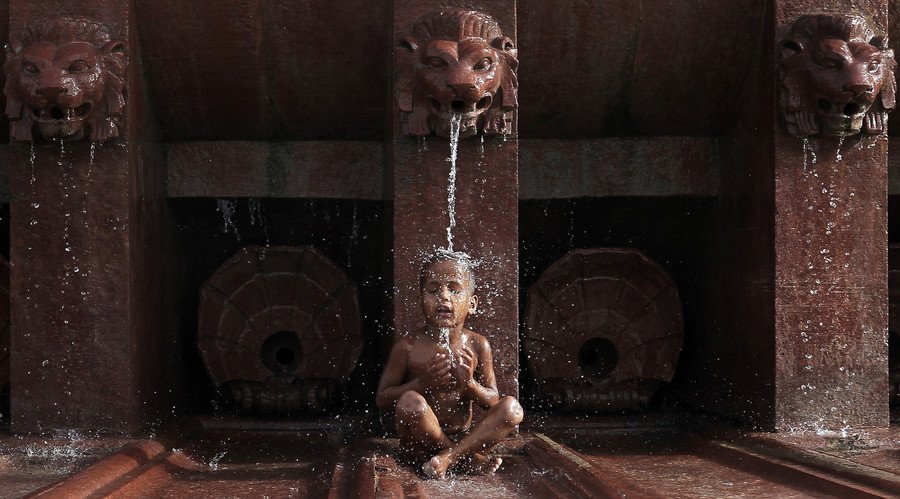 The temperature has forced Indian officials in the eastern state of Bihar to ban daytime cooking in some parts of the country to try to prevent accidental fires, after a fire in the village killed 79 people.
The heat wave is also causing severe drought in the much of India effecting crops and livestock. groundwater reservoirs are at just 22 percent capacity in parts of the western states of Maharashtra and Gujarat after rivers, lakes and dams have dried up.
India's meteorological department said Thursday that the heat wave would continue over the weekend and might only get worse during May, which is traditionally the hottest month in India.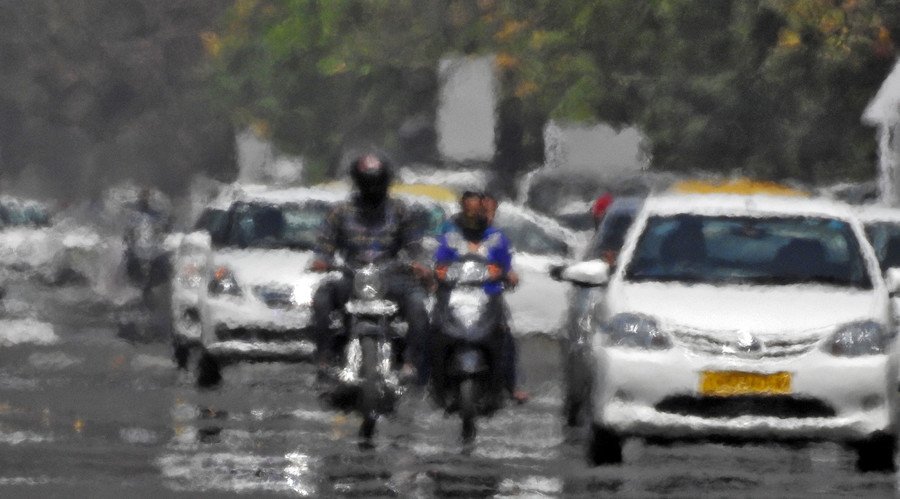 You can share this story on social media: