'Hegemonic logic': China fumes after Pentagon calls it top target of US 'freedom of navigation' ops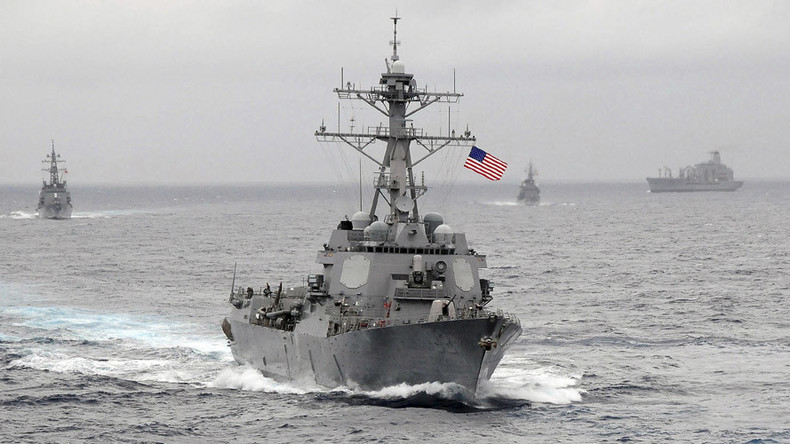 Beijing has urged Washington to respect international maritime order and stop interfering with other countries' affairs. It comes in response to a fresh report by the Pentagon, mentioning China as the top target of US 'freedom of navigation' operations.
"We regard the so-called 'freedom of navigation' operations as the violent means by which the US promotes its unilateral claims," Hua Chunying, Chinese Foreign Ministry spokeswoman, said as cited by CCTV.
According to Beijing, the actions of the American military reveal "the hegemonic logic of the US towards international maritime order."
"We hope the US can respect the sovereignty and security of other countries and contribute more to safeguard international maritime order and regional peace and stability," Hua Chunying said.
The US Defense Department carried out multiple 'freedom of navigation' operations against 13 countries between October 1, 2014 and September 30, 2015, according to an annual report released by the Pentagon on Monday.
Besides China, American targets included India, Indonesia, Iran, Libya, Malaysia, the Maldives, Oman, the Philippines and Vietnam.
The Pentagon sent its warships and planes to the South and East China seas where Beijing is conducting island reclamation activity.

READ MORE: Xi warns Obama against threatening China's sovereignty & national interests
The Americans challenged Chinese jurisdiction in the airspace above its maritime Exclusive Economic Zone, as well as the restrictions Beijing tried to impose on aircraft flying through an Air Defense Identification Zone off the Chinese coast, the report said.
In 2014, the US disputed territorial claims of 18 countries, including India, China and Brazil.
READ MORE: Beijing deploys 'necessary defenses' on disputed South China Sea Islands, says in line with intl law
Freedom of navigation is a principle of international law, according to which ships flying the flag of any sovereign state shall not suffer interference from other states.
It is codified in the UN Convention on the Law of the Sea from 1982, which the US signed, but failed to ratify.
You can share this story on social media: