Spy planes catching property tax cheats in Spain with possible Brexit looming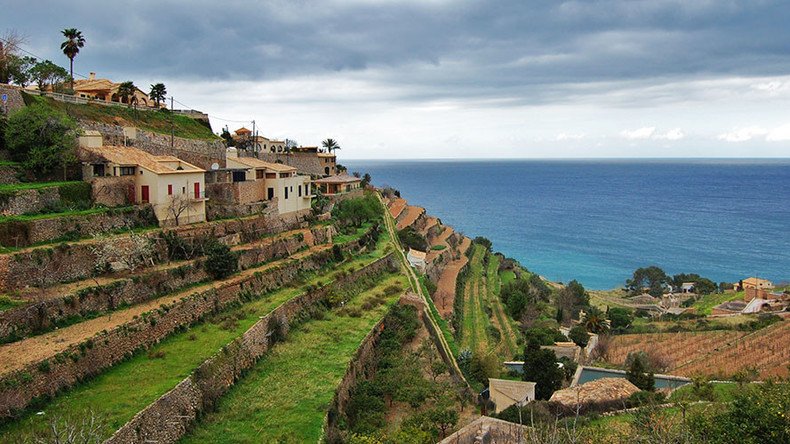 The Spanish government is clamping down on tax evaders by using aerial photographs to spot "secret" building work that would increase property taxes, particularly for British owners if Brexit is approved.
Using light aircraft to fly low over the Balearic Islands, which include tourist destinations like Ibiza and Mallorca, authorities have been able to pinpoint undeclared additions that have been made to people's homes like swimming pools and extensions which would drive up the amount owners are due to pay.
"Impuesto sobre Bienes Inmuebles" (IBI) tax revenue goes to local governments to maintain the area's infrastructure and general upkeep.
The aerial surveys of 28 municipalities across the Balearic Islands between 2013 and 2015 found a total of 21,652 properties which had been altered in some way, including 2,382 swimming pools built without being declared.
As these changes have gone unnoticed until now, property owners have been able to avoid a more costly IBI bill, reported Mallorcan newspaper Ultima Hora.
The overhead inspections means the average IBI bill in these areas has increased by €309, which will bring in an additional €6 million to the local authorities.
That's key revenue as the Spain continues to deal with the effects of austerity and a struggling economy. The previous government missed its 2015 budget deficit target and it's expected to happen again in 2016.
Following elections in December 2015, no government has been able to form and if one isn't cobbled together by May 2, Spaniards will be returning to the polls on June 26.
British holiday homeowners on the islands could face another tax hike if the Brexit referendum on June 26 is approved.
@mjhsinclair agree. interesting side policy point is if Brexit will France and Spain increase taxes on non-EU citizens owning homes

— David B Frank (@dbf78) April 19, 2016
Even though Spain is the most popular foreign country where the UK citizens buy their holiday homes, they would no longer be able to claim certain deductions for expenses currently allowed for EU residents.
If Spain adopts France's capital gains tax regime, British subjects would have to pay the non-EU rate of 49 percent versus the current 9 percent.
You can share this story on social media: