Security fail: Cologne Airport's terrorism emergency evacuation plan accidently put on internet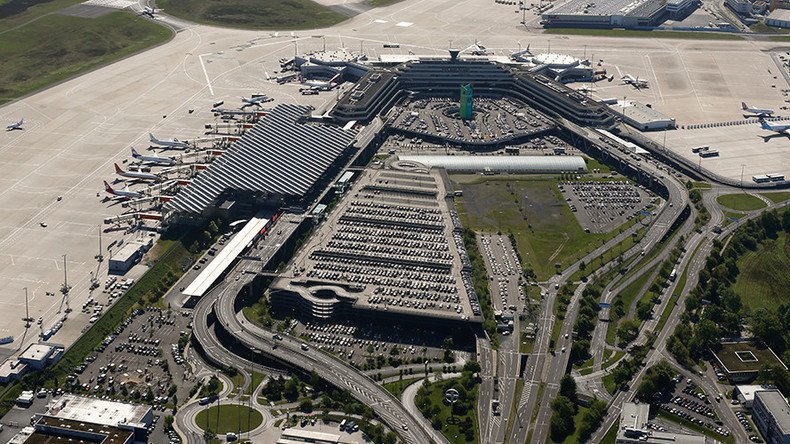 Serious flaws have emerged in Cologne Bonn Airport's plans to combat a possible terrorist emergency after it was revealed a comprehensive emergency strategy program, meant for internal use only, had been published on the internet for all to see.
The emergency plan was mistakenly published on the airport's website in November, despite the fact that it should have been only available to a handful of people, according to the ZDF's Heute.de website.
The document, which totals 230 pages, gives a comprehensive plan for how to react in case of a whole range of emergencies from natural disasters to kidnappings or terrorist attacks. The phone numbers and contact details of key security personnel were also published online.
However, unbeknownst to the authorities, all their best laid plans were available for any potential terrorists to see on the internet. The documents would also provide them with invaluable information such as potential escape routes.
This breach will come as further embracement to Cologne Bonn Airport after a recent report by the German television station WDR revealed that its security system failed to detect dangerous items in carry-on luggage.
EU inspectors carried out tests at the airport in February and tried to smuggle through weapons and bomb-making equipment through security. Alarmingly these objects were only detected six out of 12 times by the security staff manning the x-ray machines.
When the staff were given an advanced warning that dangerous items could be carried through security, the detection rate actually worsened, with nine out of 12 dangerous items managing to get through unnoticed.
The revelations are likely to reignite a debate in Germany concerning who should be responsible for securing the country's transport hubs, with more criticism being poured on the private sector.
"Too much attention is paid to speed and reducing costs - and much too little to security," Police Union representative Ernst Walter told WDR.
According to TUV, a German firm offering security training, courses that prepare prospective employees to work in passenger and freight inspection can take up to two months to complete. Those undertaking the courses are taught how to use x-ray and other security equipment, in order to try and locate potentially dangerous objects.
Meanwhile, Kotter Services, which is responsible for security at Cologne Bonn Airport, says that the training structure should be the responsibility of the government.
"The state makes the rules and, by doing so, sets quality standards of what and how tasks are to be fulfilled. It regulates training, testing and skill enhancement and ensures inspection and documentation," the German-based firm told WDR, as cited by DW.
The German domestic intelligence chief, Hans-Georg Maassen, issued a warning less than two weeks ago, where he said that Islamic State (IS, formerly ISIS/ISIL) militants are eyeing German cities as targets for future attacks and are recruiting supporters from among newly-arrived migrants.
"Islamic State is willing to carry out attacks on Germany and German interests," he said, adding that in IS propaganda German cities are placed next to Paris, London and Brussels – all previous targets of large terror attacks.
The homeland security chief said airports and railway stations, as well as large-scale public events such as open air fests, were the most likely targets for potential attacks. In addition, Maassen stressed that "we've seen many times that those [German nationals] who returned from Syria had links to planning attacks in Germany."
You can share this story on social media: