Blocking of Russian media in Latvia is 'shameful, stupid, undemocratic', Riga mayor says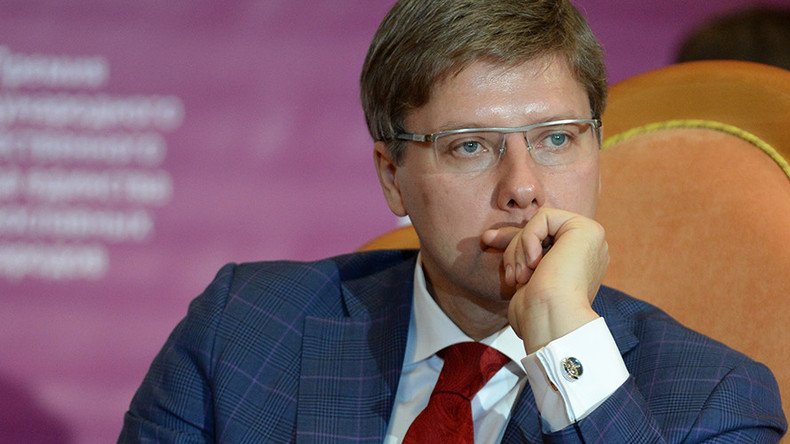 Riga Mayor Nils Ushakovs has branded the blocking of Russian news agency website Sputnik in the Latvian domain.lv and a six-month suspension of TV channel RTR Russia "utterly idiotic decisions" which raise "a lot of questions about democracy" in Latvia.
"What kind of a person must one be to rest assured that in the modern world and with the present level of technology it's possible to fight with an Internet portal by forbidding it to use an lv domain?" he said in an interview with Vesti Segodnya local newspaper.
"The same applies to the prohibition of the activities of RTR Russia," he added. "Is there anyone who is not aware of the fact that all channels are available these days not only on cable television networks, but on the internet as well?"
"When RTR Russia got its first three-month suspension in Latvia, I just happened to be on a visit to Washington. During the meetings at the US State Department they all unanimously said that the closure of TV channels is absolutely unacceptable. And even if you can't stomach the ideological content of a neighboring country's media, the only thing left to do is to supply your fellow citizens with alternative information."
According to Ushakovs, such bans go back hundreds of years, but look "real strange" in the 21st century, to say the least.
"Both of these decisions are a disgrace for Latvia. How much does one have to disrespect their own country to think that one of the thousands or one of the tens-of-thousands of portals that publish information about Latvia threatens the security of the state?! Or that one of the dozens of TV channels broadcasting in Russian and sometimes featuring reports about Latvia threatens the security of the state?" Ushakovs asked. "These decisions are firstly, shameful, secondly, stupid, and thirdly, they raise a lot of questions in terms of compliance with democratic norms in one of the EU member states."
READ MORE: Latvia's Waffen-SS veterans march alongside far-right lawmakers (VIDEO)
The Sputnik website has been blocked on the .lv domain since March, with authorities citing alleged violations of EU regulations. The Russian Foreign Ministry has called Riga's actions "nothing less than censorship."
The news agency received official notification from a domain registrar, saying its website had been closed following a request from the Latvian Foreign Ministry. Sputniknews.lv was said to have violated an EU Council resolution that provides "restrictive measures in connection with a threat to territorial integrity, sovereignty and independence of Ukraine."
Russia's Foreign Ministry said Riga's accusations were "groundless and politically-motivated."
You can share this story on social media: