Russia's Sputnik news agency blocked in Latvia over allegations it 'threatens Ukraine'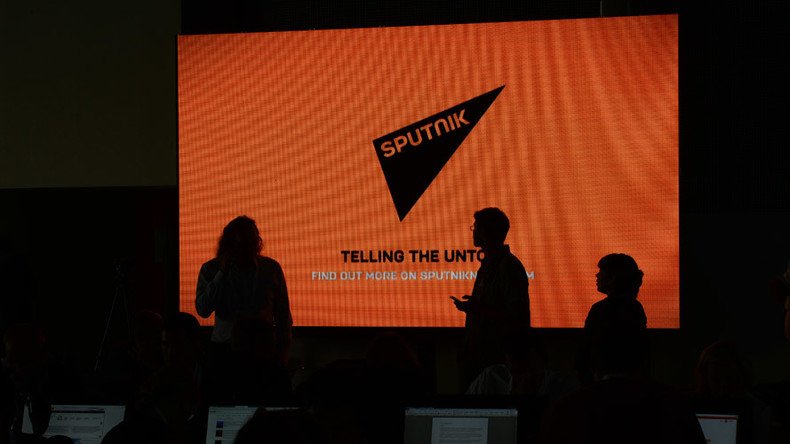 The website of international news agency Sputnik has been blocked in the Latvian domain .lv, with authorities citing alleged violations of EU regulations. The Russian Foreign Ministry has called Riga's actions "nothing less than censorship."
The news agency received official notification from a domain registrar on Tuesday, saying that its website had been closed following a request from the Latvian Foreign Ministry. Sputniknews.lv is said to violate an EU Council resolution that provides "restrictive measures in connection with a threat to territorial integrity, sovereignty and independence of Ukraine."
Violations of these norms might also lead to criminal prosecution, the letter added, as reported by RIA Novosti.
READ MORE: Ukraine wants to criminalize calling Russia 'Russia'
Russia's Foreign Ministry reacted strongly to the shutdown of the news website, saying that Riga's accusations are "groundless and politically motivated."
"The Russian news mass media adheres to high professional and ethical standards in its work, its activity fully complies with both domestic Latvian and EU laws, as well as with conventional norms and principles of international law related to freedom of opinion expression and the media," a statement published on the Foreign Ministry website read.
Accompanied by the "tight-lipped inaction of human rights groups," Latvia is "ignoring its obligations in providing the freedom of speech in the country," Moscow said. It added that by shutting down the Sputnik website, Riga is challenging "European values and democratic freedoms."
READ MORE: Latvia's Waffen-SS veterans march alongside far-right lawmakers (VIDEO)
Calling on the OSCE and other international organizations to react to the move, the ministry said Riga's "discriminatory actions are nothing less than a display of flat out censorship."
"Sputnik in the Latvian language has not violated a single point of Latvian or EU law. Closing the source in .lv domain shows a direct censorship coming from Latvian authorities, who thus violate a media right to information gathering and distribution," Sputnik Editor-in-Chief Margarita Simonyan said.
Sputnik multimedia service, headquartered in Moscow, has hubs in dozens of countries. Launched in 2014 by Rossiya Segodnya news agency, it has websites in more than 30 languages, and 24/7 news wires in English, Arabic, Spanish and Chinese.
You can share this story on social media: