Ukraine wants to criminalize calling Russia 'Russia'
Published time: 20 Feb, 2016 08:36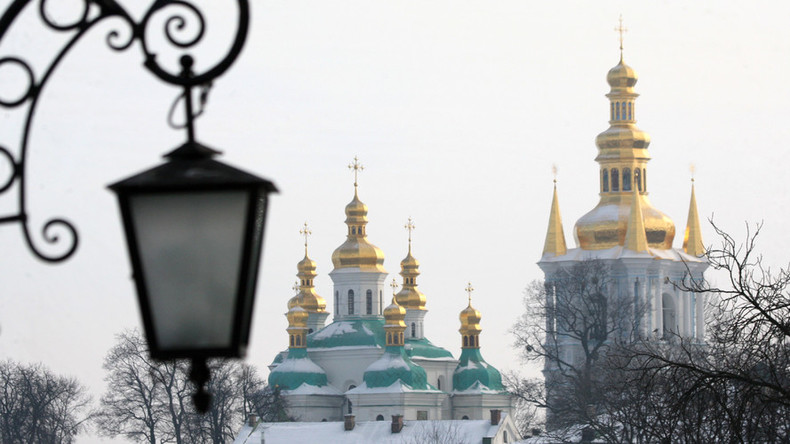 The Ukrainian parliament is to consider a bill, which would make calling Russia 'Russia' a criminal offense. The bill penned by a Radical Party MP says 'Russia' derives from Ukraine's historic name and can't be used by the Russian Federation.
With the word 'Russia' inadmissible, the bill says 'Moscovia' should be used instead.
Violating the ban would be considered a crime and punishable by a fine of about $2,875 and twice that much for repeat offenders and government officials.
The bill was submitted in June 2015 by Oksana Korchinskaya of the Radical Party and is listed for a hearing during parliament's ongoing session, which will last until July 22. The exact date of the hearing hasn't been set yet.
According to the wording of the bill, the word "Rus" and its derivative "Russia" are "unofficial names of the territory of modern Ukraine" and "have historic significance for Ukraine." It says banning the use of these words for modern Russia will "restore historic justice and protect the historic legacy of the Ukrainian people."
Kievan Rus was a loose federation of Eastern Slavic and some Finnic tribes ruled by the Rurik dynasty, which rose and fell between late 9th and mid-13th centuries before its disintegrated parts finally fell to an invasion of Mongol warriors.
Rus' capital was in Kiev and its territories encompassed parts of modern Ukraine, Russia, Belarus, Estonia, and Latvia. The Russian state that formed later around the Grand Duchy of Moscow has historic and cultural roots stemming form Rus.
Many Ukrainian nationalists reject a direct link between modern Russia and Kievan Rus and insist on using the Latin term Moscovia, which was used by some scholars to distinguish the Grand Duchy of Moscow from its southern Slavic rival, the Grand Duchy of Lithuania. Moscow Russians themselves did not use it. The term received negative connotations in the Polish-Lithuanian Commonwealth, when it was dragged into an ugly confessional strife between Orthodox and Catholic Christians in late 16th century.
READ MORE: Christian Taliban? Ukraine nationalist craves jihad against Russia, reports Intercept
The author of the bill is the wife of prominent Ukrainian nationalist leader Dmitry Korchinsky, who is wanted in Russia for public calls for shelling residential areas of eastern Ukraine's rebellious Donetsk and Lugansk and building concentration camps for their residents.
Oksana Korchinskaya mostly steered away from the public eye, but in one of her rare interviews in 2001 she said she idolized her husband, and called on legalizing polygamy because there were so few real men like him in Ukraine.