German TV journalist refused entry to Turkey, detained in Istanbul airport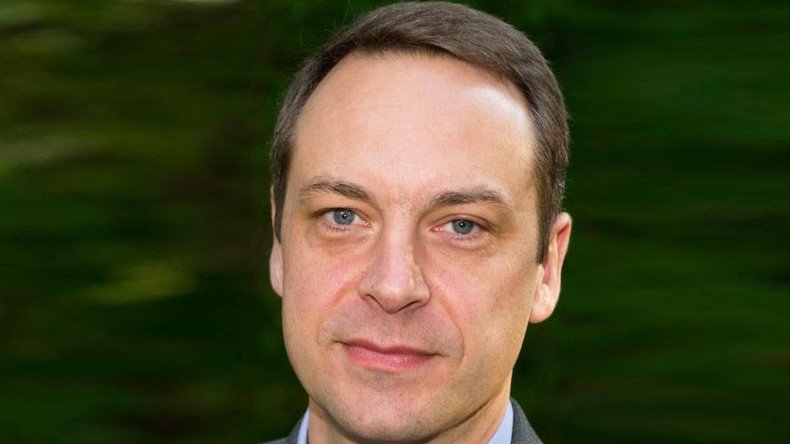 A TV journalist for German broadcaster ARD, who was going to the Turkish-Syrian border to report on refugees, spent six hours detained in the Istanbul airport after having been refused entry into Turkey.
"Denied entry into Turkey. There's a note against my name. I'm a journalist. Problem?" Volker Schwenck, the chief of ARD's Cairo bureau, wrote on Twitter.
Turkish authorities haven't yet given any explanations to the journalist, ARD Tagesschau news service reported.
The journalist was planning to travel to the Syrian-Turkish border to speak with Syrian refugees who are fleeing their country to escape Islamic State atrocities.
READ MORE: Germany grants Turkish request to allow for possible prosecution of comedian who joked about Erdogan
German Chancellor Angela Merkel has voiced concern with Turkey's refusal to allow Schwenck into the country.
"We immediately made sure to get into the swing of things…we are monitoring this with certain concern," Merkel said, as quoted by Sputnik.
She added that the German Foreign Office is in contact with "specialized agencies, and is making efforts to restore the journalist's working capabilities."
Schwenck is not the first German journalist who has been refused entry by Turkey. In March a correspondent for the influential German magazine Der Spiegel, Hasnain Kazim, was forced to leave the country by Turkish authorities after his press credentials weren't renewed. The magazine's editor-in-chief accused Turkey of violating press freedom.
READ MORE: Turkey denies press accreditation to Der Spiegel correspondent
In March, employees of Turkey's Zaman newspaper said they felt "like captives" following the government's takeover of the daily. Since the paper's seizure, it has turned into a government mouthpiece, with the first edition under the new ownership immediately featuring a picture of Erdogan.
Meanwhile, two journalists from Turkey's Cumhuriyet newspaper are being charged with espionage after publishing a report in 2014 which purported to show Turkey's state intelligence agency helping to transfer weapons into Syria by truck.
The two spent 92 days in jail, almost half of it in solitary confinement, before the Constitutional Court ruled in February that their pre-trial detention was a violation of their rights.
In April, a Turkish district court approved a government order to block internet access in the country to the website of the Russian news agency Sputnik. It also passed a similar ruling concerning another news agency, Dicle.
Turkey's Golbasi District Court agreed with the government's assumption that the two agencies along with a number of Twitter users were posing a threat to Turkey's national security and promoting violence and crime, the Anadolu news agency reported.
You can share this story on social media: