Turkey denies press accreditation to Der Spiegel correspondent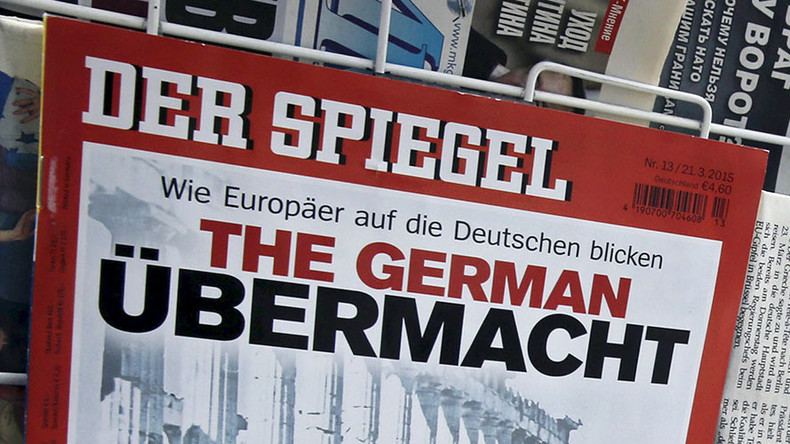 Correspondent for the influential German magazine Der Spiegel, Hasnain Kazim, was forced to leave the country by Turkish authorities after his press credentials weren't renewed. The magazine's editor-in-chief accused Turkey of violating press freedom.
Kazim applied to extend his press pass in December after his credentials expired. He was told his application was being reviewed, but he soon abandoned hope.
It was reported that even German Chancellor Angela Merkel became involved. However, despite Turkish PM Ahmet Davutoglu claims that the issue of press freedom was "a red line" for him and that "if there is anything limiting freedom of expression in Turkey" he would be "the first to resist it," the journalist's application was rejected.
The magazine's editor-in-chief Florian Harms, reacting to Turkey's decision, noted that Hasnain "critically reported on the government's abuses and mistakes – as any good journalist does." The handling of Hasnain's case by Turkish authorities can lead to only one conclusion – that the journalist was no longer welcomed in the country because of his professional activity, according to Harms.
"This treatment of our correspondent and that of Spiegel as well, in my opinion, is intolerable and violates the freedom of the press," he stressed, as cited by Der Spiegel.
The latest assault on press freedom is part of a pattern of encroachments on media by the Turkish government.
Earlier this month Ankara took control of Zaman, a Turkish opposition newspaper. Authorities appointed by court order new trustees at the Feza Media Group, which owns the newspaper. Since then, the outlet has been toeing the government's line.
"It is like the paper died on Friday night and was resurrected in a different body on Saturday," said Mustafa Edip Yilmaz, the paper's foreign editor, adding they "feel like captives in our own workplace."
READ MORE: Turkey blocks Facebook, Twitter following deadly Ankara blast – reports
Turkey's clampdown on media didn't go unnoticed in the EU, with many countries calling on Turkey to respect the pluralism of opinions in the media.
"It's not acceptable. We cannot want to get closer to European standards and not respect the pluralism of the media. It's obvious and we've said it clearly to the Turks," French Foreign Minister Jean-Marc Ayrault said earlier in March.
You can share this story on social media: