Massive floods hit Chile: Power cuts, mine shut, 4mn people left with no fresh water (PHOTO, VIDEO)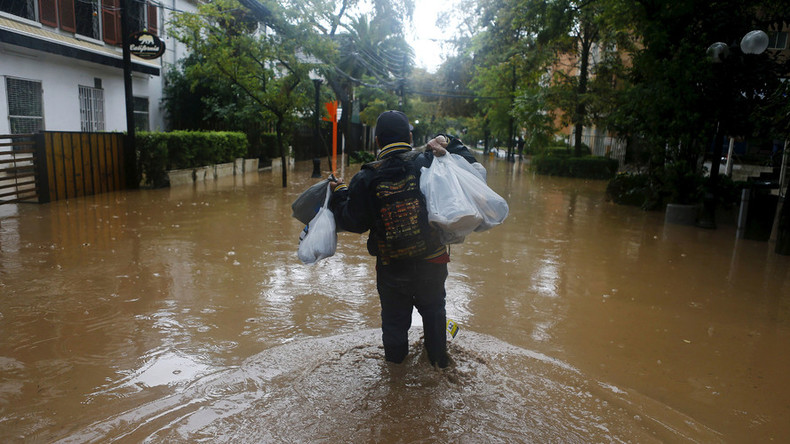 Chile's capital, Santiago, has been inundated by rains that caused the Mapocho River to breach its banks and flow into one of the city's upbeat neighborhoods. The calamity has killed at least two people and left four million more short of water.
The intense rains that have been pouring down since Friday caused the Mapocho River to overflow for the first time in 30 years, mostly into the wealthy neighborhood of Providencia, with water streaming into cafes, shops, and underground car parking.
READ MORE: Central, east Texas hit with major storm, flash flooding shuts down Houston

The local government blames the incident on the poorly designed roads that led a canal built to hold 80 cubic meters of water to exceed its capacity. Sacyr SA and Costanera Norte SA, the companies in charge of the road construction, which was part of a $197 million project designed to enhance the city's highway system, have been put under investigation.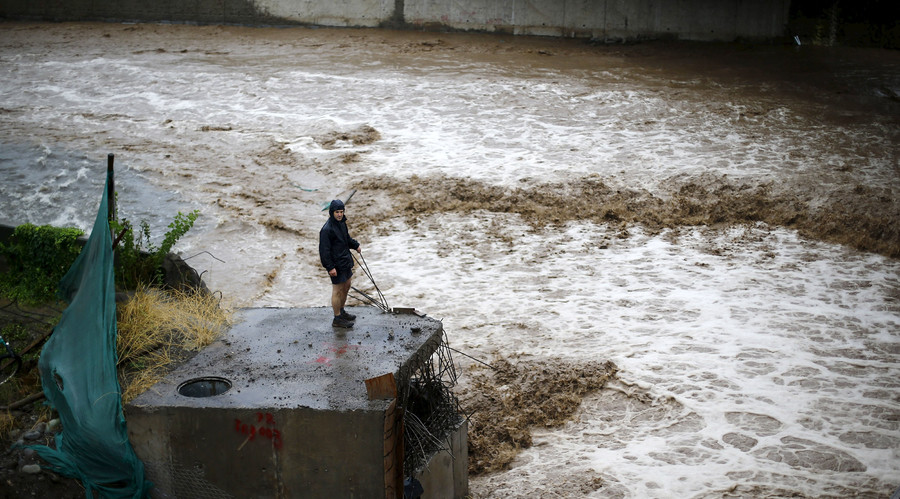 The flooding triggered landslides into the Maipo and Mapocho Rivers, killing at least two people and cutting more than four million residents off from the fresh water.
The rains also forced Chile's Codelco copper mine company, the world's largest, to suspend operations at its El Teniente underground mine, which is located approximately 150 kilometers south of Santiago, as some parts have reportedly been flooded, inflicting damage to its equipment.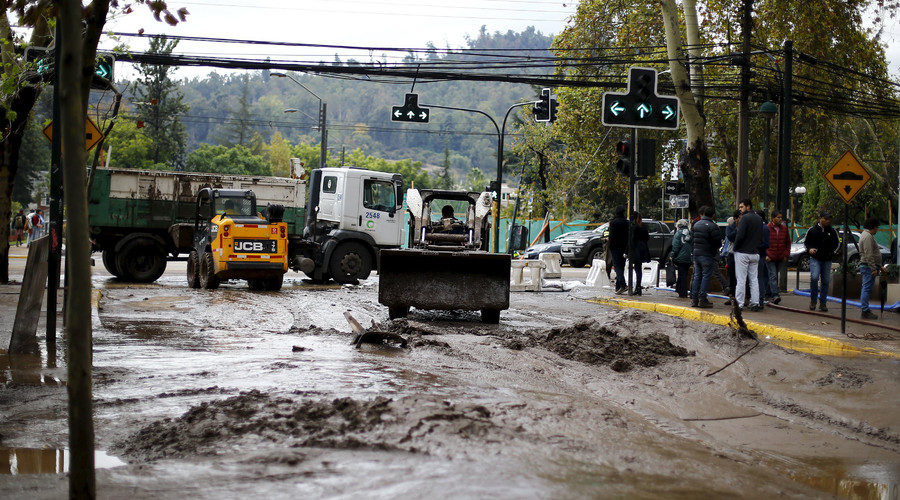 "Service restoration work to resume production is estimated to take at least three days, equivalent to 5,000 metric tons of copper production," the company said in a statement.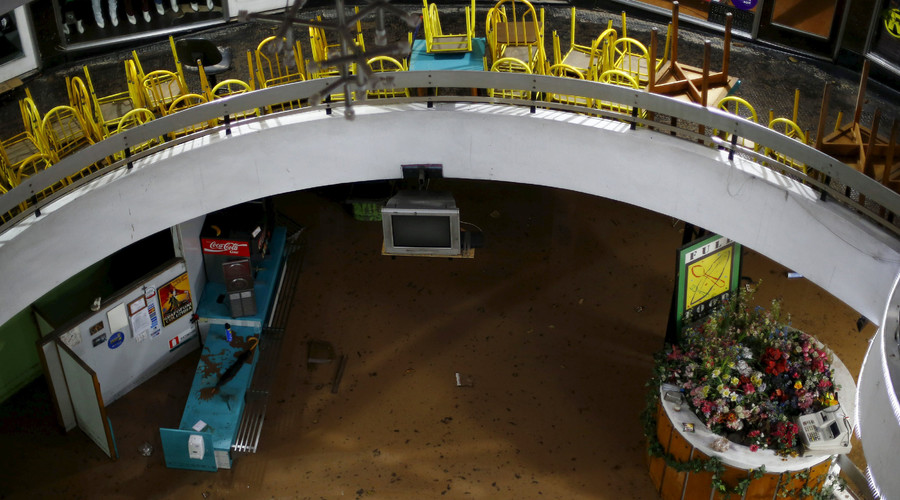 Authorities have been implementing an emergency plan and 60 water trucks have been sent to the affected areas. The Office of National Emergencies has issued a red alert due to the muddied waters and called on citizens to carefully control their water use and save as much as possible.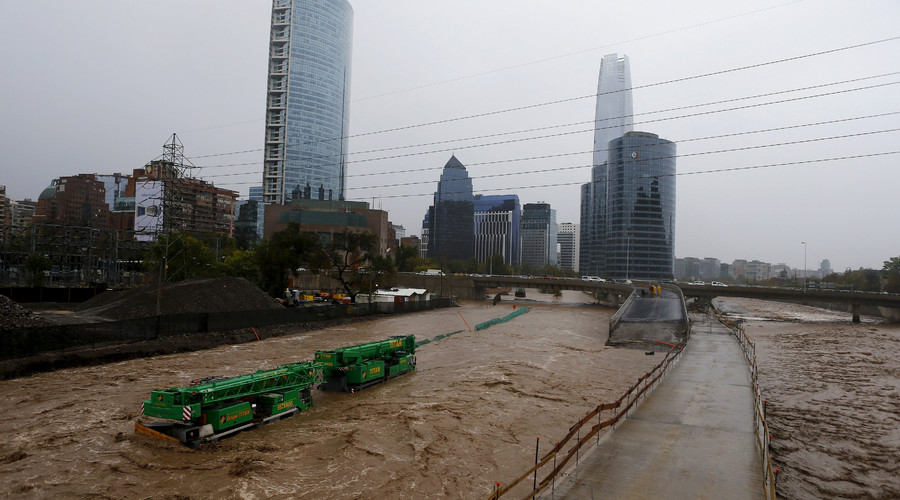 The rains peaked on Saturday after covering Chile's capital, resulting in power cuts and landslides. Many schools were forced to cancel classes due to the quagmire in the streets.