Ecuador quake death toll surges to over 400 (PHOTOS, VIDEO)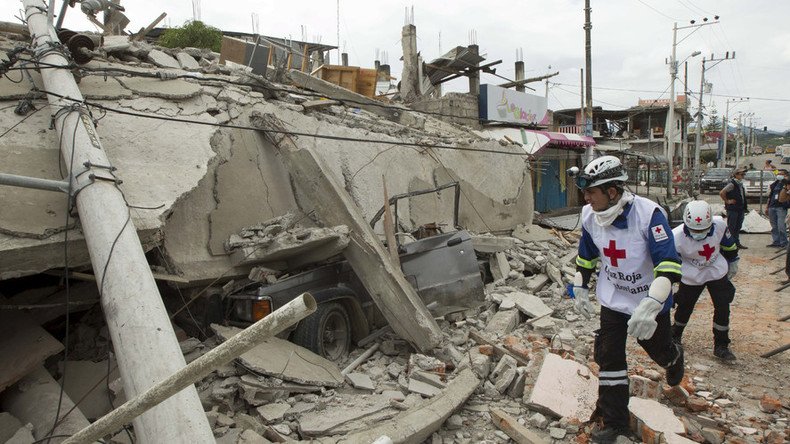 The death toll from Ecuador's 7.8-magnitude earthquake rose to 413 on Monday, with many victims still believed to be trapped under the rubble. Rescue efforts are ongoing, with nine countries sending experts to help out.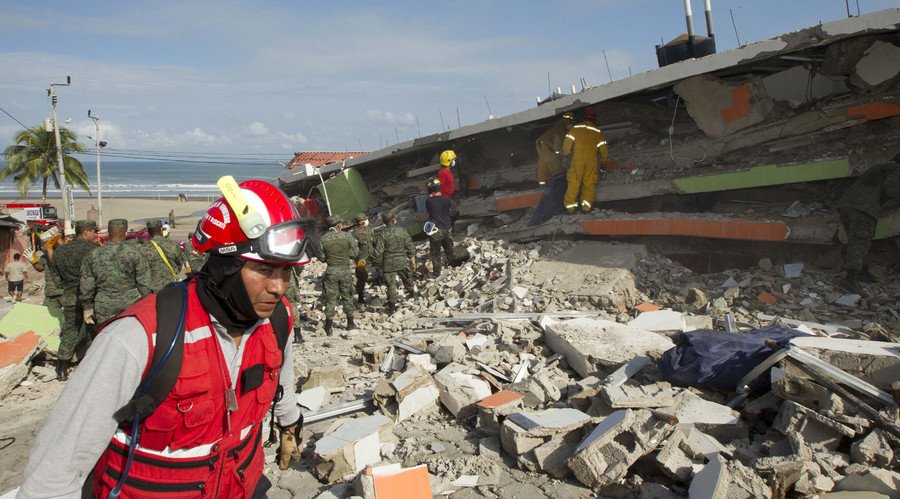 Over 2,000 people were injured in the quake. Most of the victims were from the western city of Portoviejo, which is home to 200,000 residents.
"The pain is immense, but the spirit of the Ecuadorian people is greater," said Ecuador's president, Rafael Correa. "We will move forward from this."
READ MORE: Post-quake chaos in Ecuador in 10 heart-wrenching photos (GRAPHIC)
The quake struck Ecuador's northwest coast at 6:58 pm local time on Saturday. The initial estimate of those killed was reported to be below 100.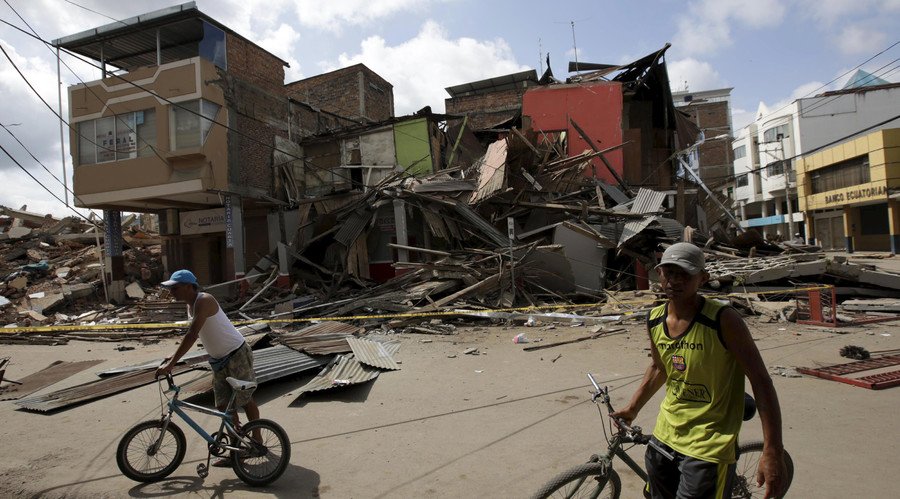 Foreign nationals were identified among the dead. The US State Department said that at least one American citizen was killed during the earthquake. Canada's Prime Minister Justin Trudeau confirmed that two Canadians were also killed.
The quake, which ravaged coastal towns and left thousands of households without power, is being described as the worst in the South American nation in 37 years.
LIVE UPDATES: Over 400 casualties, massive destruction in Ecuador struck by 7.8 quake
The biggest tremor was followed by a series of strong aftershocks. At least 370 buildings were destroyed and 151 more buildings, including 26 schools, were damaged.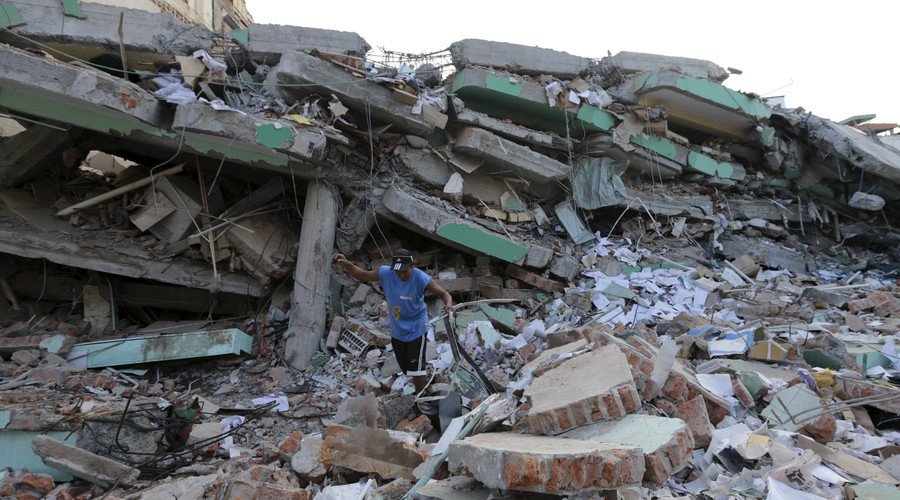 Ecuadorian Vice President Jorge Glas said that 10,000 military troops and 3,500 police officers have been dispatched to the affected areas and that $600 million in credit has been allotted to dealing with the emergency.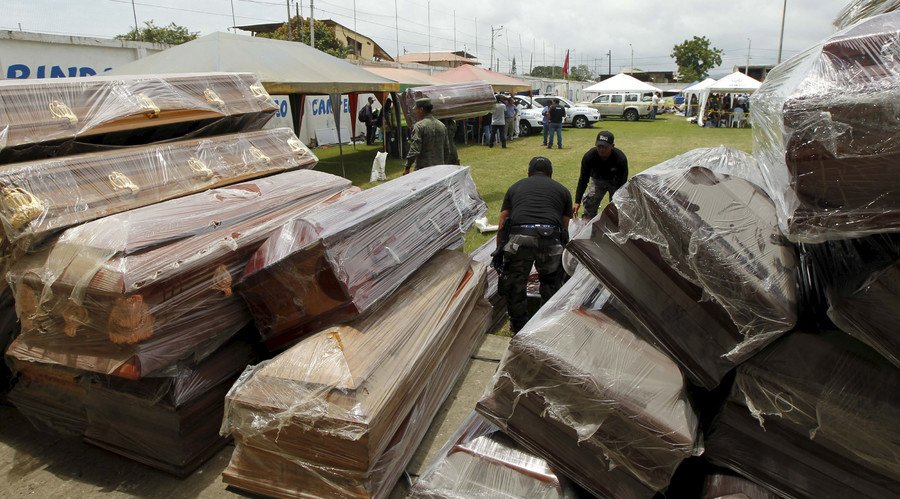 Ecuador's foreign ministry announced earlier that nine countries, including Mexico, Spain, and Colombia, have dispatched their own to help with the rescue efforts.
You can share this story on social media: