Post-quake chaos in Ecuador in 10 heart-wrenching photos (GRAPHIC)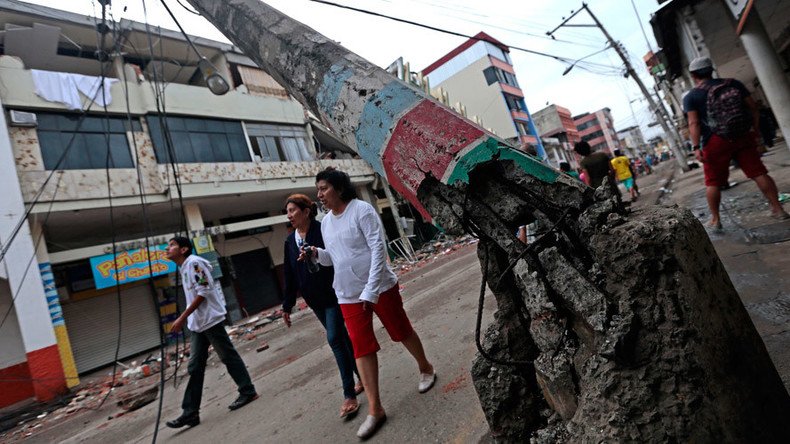 Harrowing images from Ecuador reveal the devastation caused by the worst earthquake in the South American nation in 37 years.
WARNING: YOU MAY FIND SOME OF THE PICTURES DISTURBING
Two hundred and thirty eight people were killed and around 1,500 injured in a disaster, which hit Ecuador's Pacific coast, 170 kilometers northwest of the country's capital, Quito, on Saturday.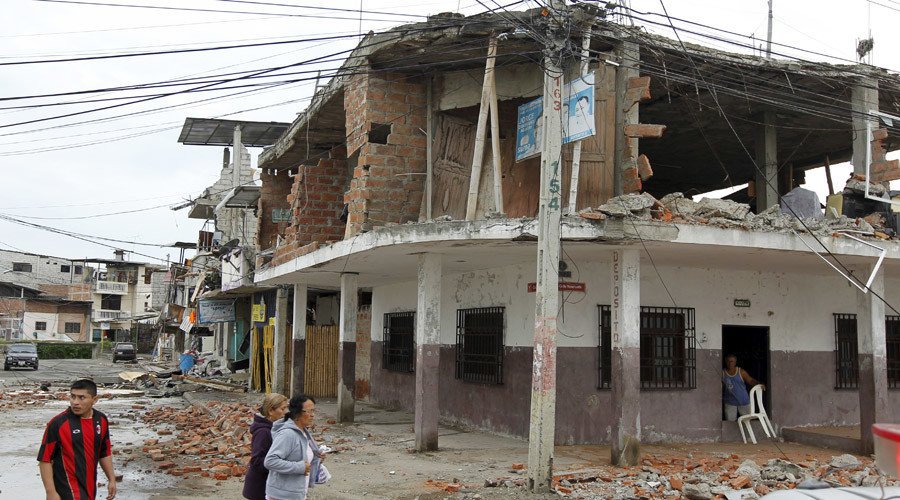 It is unclear how many remain trapped in the debris, with numerous homes having been reduced to rubble in Manta, Portoviejo, Pedernales, Guayaquil and other coastal cities and villages.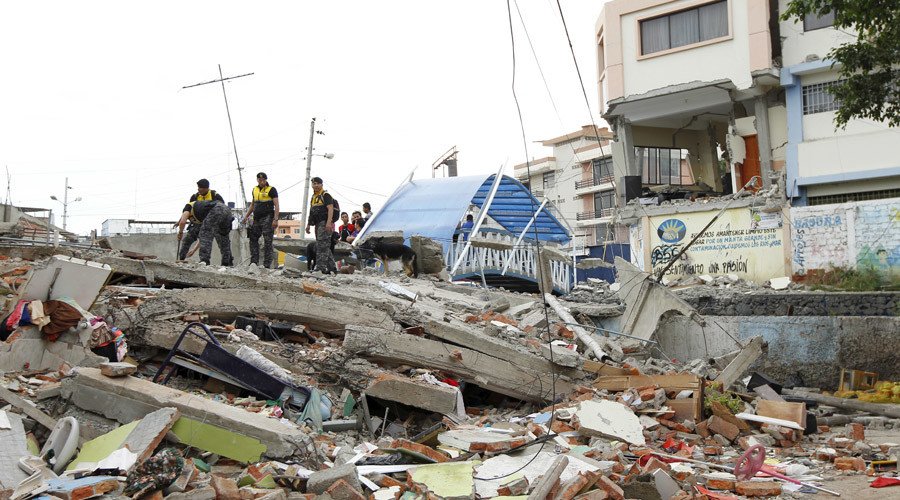 A massive rescue operation involving emergency workers, soldiers, police and volunteers in underway across the country.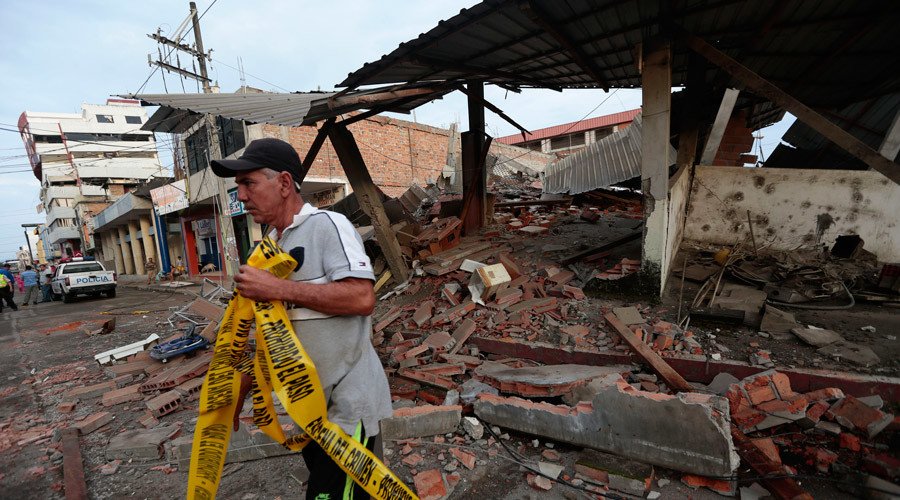 It's the worst disaster of its kind in Ecuador since the earthquake of 1979, in which 600 people were killed and 20,000 injured.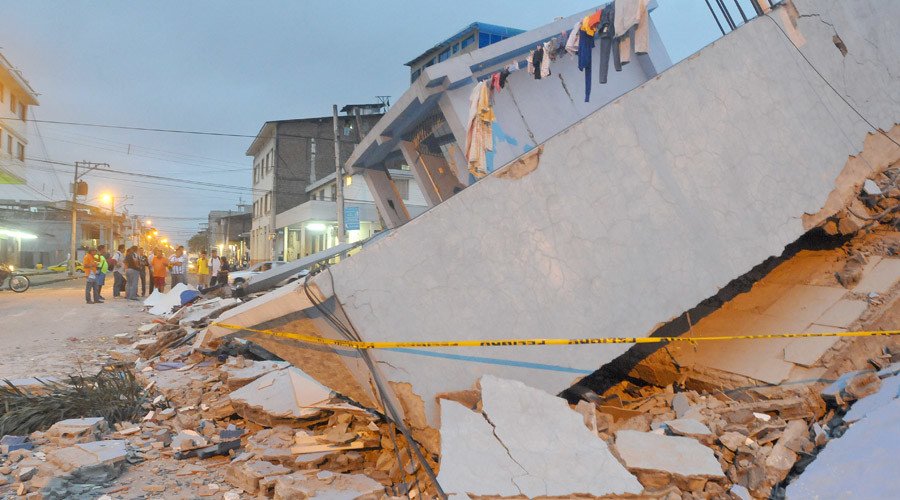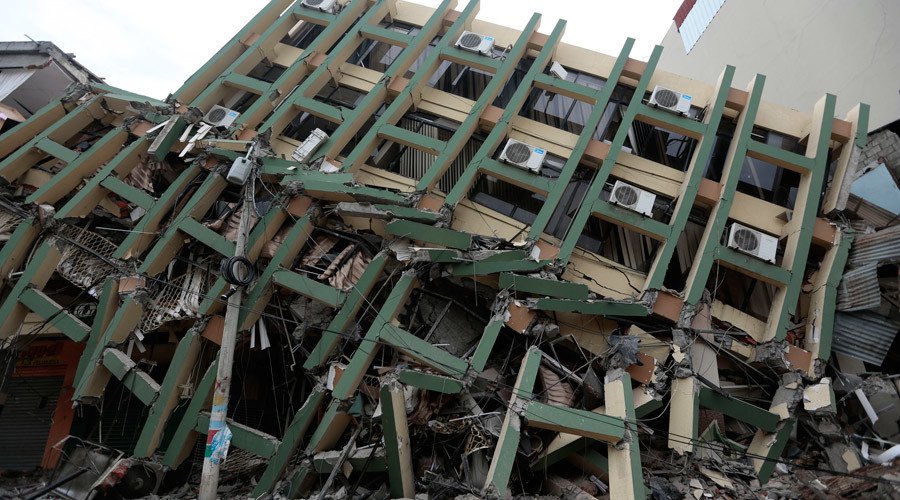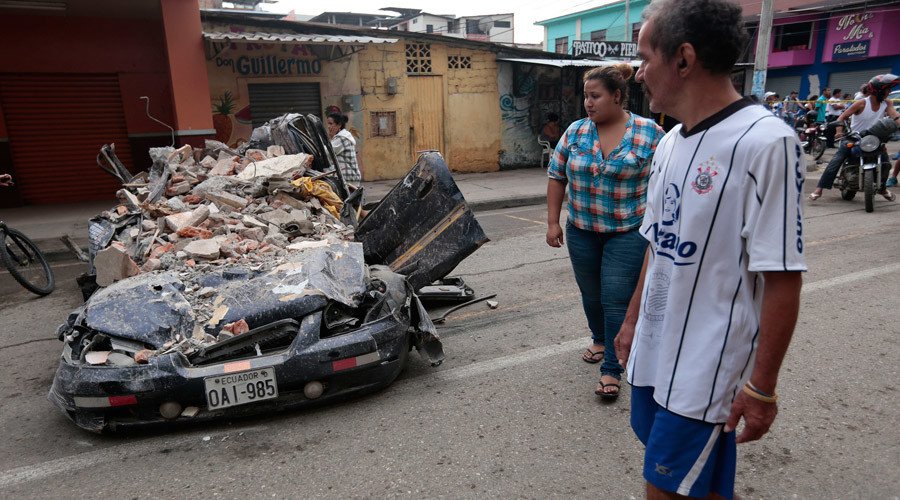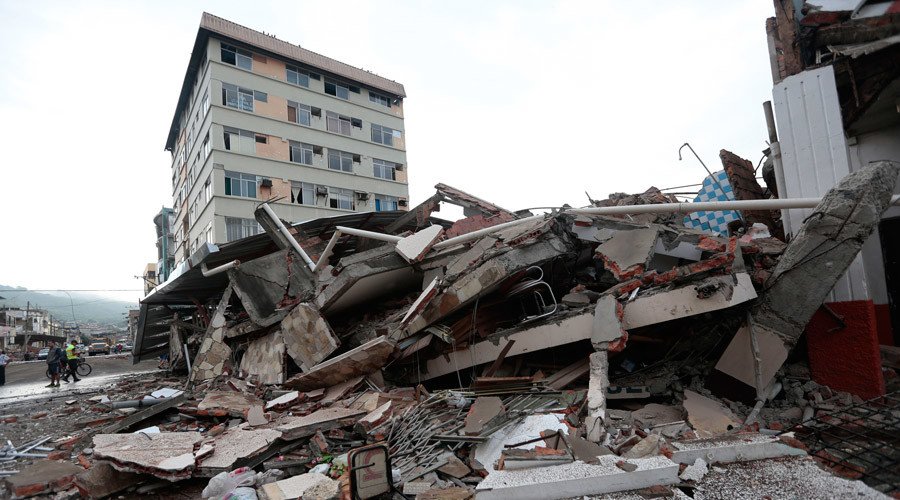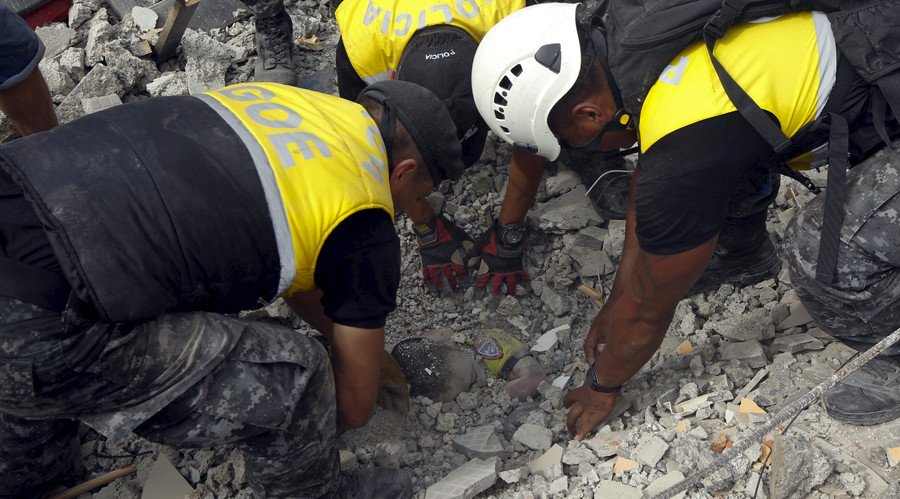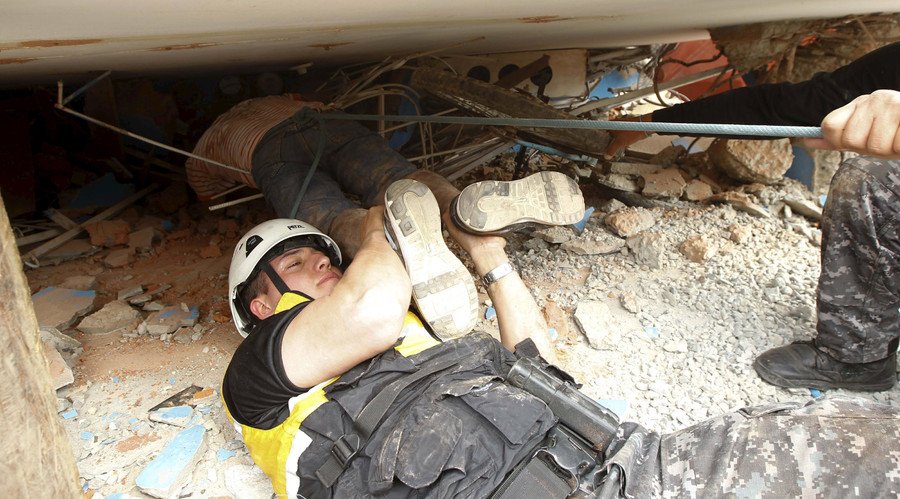 You can share this story on social media: