New tip for German tourists in Turkey: Make no anti-govt political statements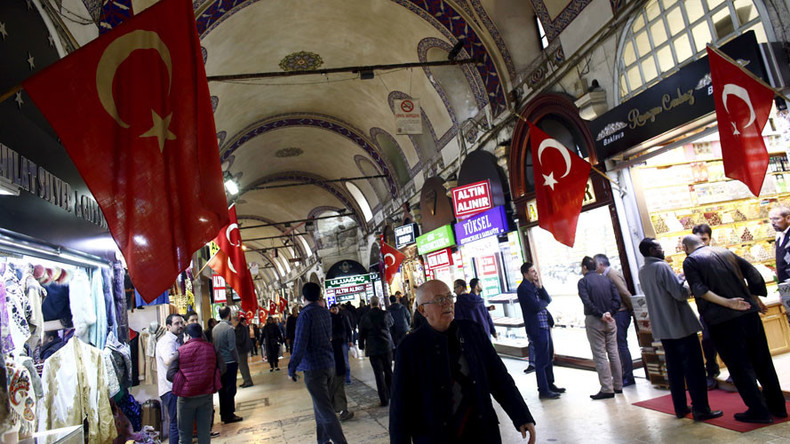 The newly updated tips page by the German Foreign Ministry for tourists going to Turkey now includes a new piece of advice: don't criticize the Turkish state. It comes amid a freedom of speech scandal over a German comic's video mocking the Turkish president.
The tips published on the ministry's webpage include useful information on how people should behave while on a visit to Turkey. The ministry warns tourists against traveling to the Syrian border and the predominantly Kurdish southeast in general, and to be aware of pickpockets in Istanbul and never to drink the tap water.
The crime section cautions that drug offenses are punished particularly hard in Turkey and that the authorities are quite particular about anything that can be deemed an antique.
The last paragraph in the section says: "It is strongly advised not to make public political statements against the Turkish state and to express sympathy for terrorist organizations."
READ MORE: Situation in Turkey's Kurdish SE 'resembles collective punishment' - Amnesty Intl to RT
The Turkish criminal code has an article that covers insults against the nation itself and a number of government institutions. Historically, Article 301 was used to stamp out criticism of the government, like the crackdowns on the Kurdish minorities.
The European Court on Human Rights said in 2011 that even after a 2008 change restricted the article, Turkish courts have been using it too broadly and it remains a threat to freedom of expression.
The phrase "sympathy for terrorist organizations" used in the German ministry's advisory may well apply to any support for the Kurds, as Ankara says that its military operations in the southeast and neighboring Syria and Iraq target only militants of the PPK (Kurdistan Workers' Party), which it considers a terrorist organization. Human rights groups say Turkey is using collective punishment against the entire minority.
The tips from the German ministry, practical as they may be, come as Germany is gripped by a debate on whether it should compromise freedom of expression to appease Turkey, a country crucial for tackling the refugee crisis in Europe. German comedian Jan Boehmermann came under fire after making a satirical video which Turkish President Recep Tayyip Erdogan deemed personally insulting.
While Germany initially rejected Turkish calls for prosecution, days later it allowed a criminal investigation to be opened on the basis of a controversial item in the criminal code, Article 103, relating to insults against foreign heads of state. However, it leaves it up the government to decide whether to authorize legal proceedings in such cases.
Boehmermann has since suspended his show on the television channel ZDF. The channel said it will defend Boehmermann in all courts.
You can share this story on social media: