'Focus on cat videos': German comic targeted in free speech row with Erdogan suspends TV show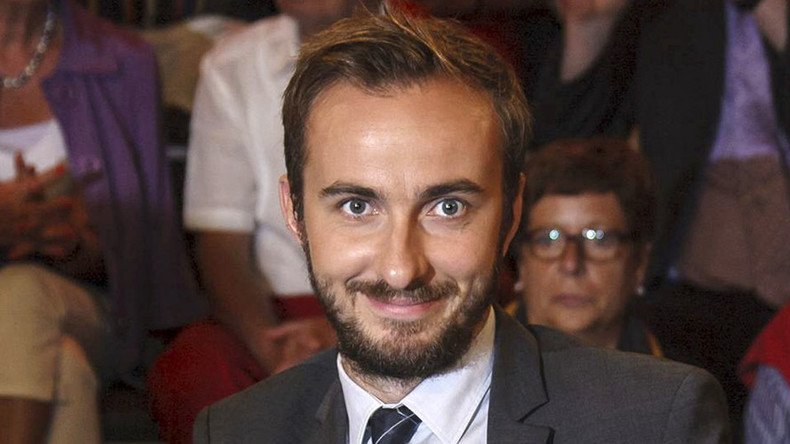 A German comedian charged with the defamation of the Turkish president has suspended his TV show and let global audiences focus on important topics, such as cat videos and celebrities' sex lives, instead of discussing Ankara's attack on freedom of speech.
Jan Boehmermann wrote about his decision on his Facebook page, saying he was making a "televisual" pause to allow the public "to concentrate again on really important matters such as the refugee crisis, videos of cats or the love life of (German actress and model) Sophia Thomalla."
He said there were "many more significant topics" that deserved public attention rather than the freedom-of-speech row his satirical poem has ignited.
On Friday Chancellor Angela Merkel, who earlier dubbed the poem "deliberately insulting", greenlighted the launch of the criminal proceedings sought by Turkey against the comic.
Merkel said on Friday that the government's decision was "neither a prejudgment of the person affected nor a decision about the limits of freedom of art, the press and opinion," according to Spiegel.
Exasperated by Merkel's announcement, Human Rights Watch said on Saturday that it is crucial for Germany to defend the freedom of speech, "even if the contents of the speech are offensive to some."
READ MORE: Defamation? Germany launches criminal probe into satirical poem about Erdogan
Commenting on the whole situation, Boehmermann said online he felt "great solidarity" from the German people and thanked everyone for their support.
"But it also puts me in a difficult situation," he added, since if even the xenophobic far-right was taking the video of satire and free speech, then "who can I still make jokes about?"
On Saturday Germany's public broadcaster ZDF said they will offer Jan Boehmermann full legal protection and defend him in all courts against the Turkish President's defamation charges.
"We will accompany him through to the highest courts," ZDF director general Thomas Bellut said.
On March 31, the comedian recited a satirical poem on television suggesting that Turkish President Recep Tayyip Erdogan enjoys watching child pornography and has an inclination towards zoophilia. In response, the Turkish president accused him of "defamation" and called on the German government to prosecute the comic.
Chancellor's Merkel's decision to "side" with the Turkish president and prosecute the comedian drew strong condemnation from the public who said that she is compromising freedom of speech in Germany. They believe she is caving into Ankara's demands as Turkey has recently become crucial in an EU plan to tackle the migrant crisis.
In March Ankara agreed on a deal with the EU which stipulates that so-called economic migrants who travel to Greek islands by boat be sent to Turkey.
Boehmermann is currently facing charges under the controversial and rarely-enforced section 103 of the criminal code which cites insults against organs or representatives of foreign states.
You can share this story on social media: