German ZDF broadcaster to defend popular comic facing probe over Erdogan satire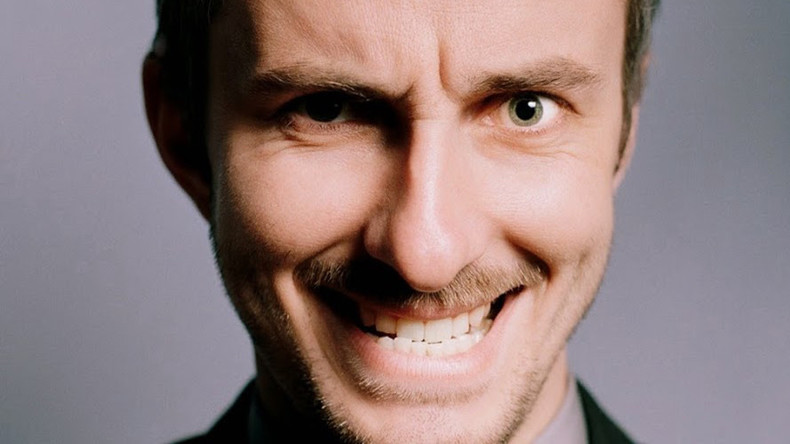 Germany's public broadcaster ZDF said it will offer comedian Jan Boehmermann full legal protection after the German government gave the green light to his potential prosecution for mocking the Turkish president.
ZDF director general Thomas Bellut told Der Spiegel magazine on Saturday that the company will defend its top comic Jan Boehmermann in all courts as he currently faces defamation charges filed against him upon request of Turkish President Recep Tayyip Erdogan.
Read more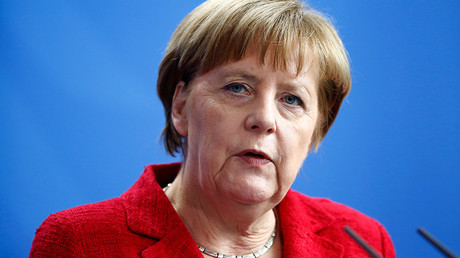 Two weeks ago, Boehmermann recited a satirical poem on television suggesting that Erdogan enjoys watching child pornography, has inclination to zoophilia and hits girls.
"We will accompany him through to the highest courts," Bellut said. He added that the show pushed moral boundaries, which explains his decision to remove the poem from the ZDF website. However, an editor who approved the broadcast will face no disciplinary measures.
"It wasn't easy for me, but I still think it was the least bad decision that I could take," Bellut said.
On Friday, Chancellor Angela Merkel's government authorized a criminal inquiry against Boehmermann. Merkel said on Friday that the government's decision was "neither a prejudgment of the person affected nor a decision about the limits of freedom of art, the press and opinion," according to Spiegel.
The charges against the comedian are being brought about upon the basis of a controversial item in the criminal code, Article 103, relating to insults against foreign heads of state. However, it leaves it up the government to decide whether to authorize legal proceedings in such cases.
The article dates back to the times of the German Empire as the penal code was drafted in 1871, and at that time it applied to monarchs. Colloquially known as the "Shah Law" among German lawyers – the Shah of Iran resorted to the article and won a case against a Cologne newspaper in 1964 – it has been rarely used over the recent years.
Turkey 'demands' takedown of Erdogan-mocking video, German authors add subtitles instead

The Article 103 says: "Whosoever insults a foreign head of state, or, with respect to his position, a member of a foreign government … shall be liable to imprisonment not exceeding three years or a fine."
Before announcing the government's approval of charges against Boehmermann, Chancellor Merkel said that the poem had been "deliberately offensive." Her remarks led to accusations in Germany that she was not standing up for freedom of speech.
Ich halte die Entscheidung für falsch. Strafverfolgung von Satire wg "Majestätsbeleidigung" passt nicht in moderne Demokratie.@janboehm

— Thomas Oppermann (@ThomasOppermann) April 15, 2016
Thomas Oppermann, the Social Democrats' (SPD) parliamentary head, has written on his Twitter: "I think that the decision [to prosecute the comedian] is wrong. A prosecution of satire because of a 'lese-majeste law' doesn't fit with modern democracy."
Justice Minister Heiko Maas, also an SPD member, said the decision on whether or not Boehmermann's poem was satire or defamation is entirely up to the courts. Later, he tweeted: "We want to abolish Article 103. Special provisions for insulting foreign heads of state have fallen behind the times."
President Erdogan has drawn widespread criticism in Turkey and beyond for persecuting political opponents. This has included a crackdown on journalists and freedom of speech. Many also accuse him of authoritarian methods which suppress legitimate dissent and promote an Islamist agenda.
In Germany, some worry that Chancellor Merkel compromises on human rights and civil liberties in order to secure Turkey's cooperation to stem the influx of refugees into the EU.