Fireworks spark explosions & blaze at Moscow shopping mall (PHOTOS,VIDEO)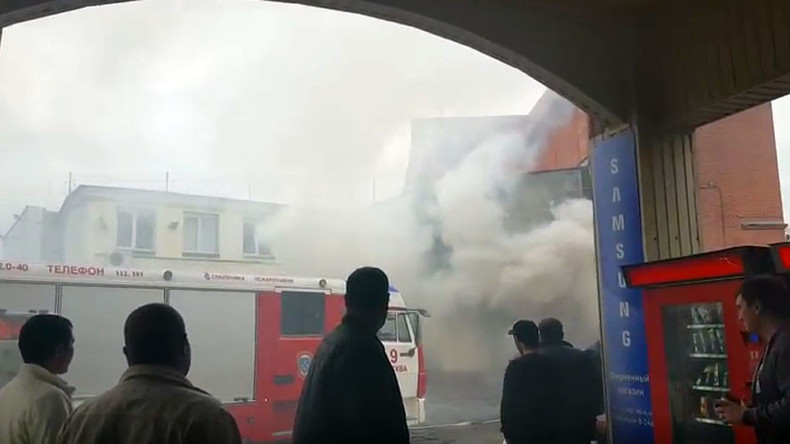 At least one person has died after a fireworks store was set ablaze in a Moscow shopping mall, sources from the emergency services said, as cited by local media. They added that witnesses said they heard explosions in the area of the incident.
The incident took place in the 'Elektronika Na Presnye' shopping mall in northwest Moscow. Firefighters have evacuated shoppers at the mall, a source from law enforcement services told TASS.
The circumstances of the incident are now being investigated, a source at the press office of the Moscow emergency services told RIA Novosti.
The area of the blaze is about 20 sq meters, RIA Novosti said, adding that the firefighters have managed to contain the fire.
One person is missing following the incident, the source in the emergency services said.