German spy chiefs on Snowden: Leaks were Russian op to drive 'wedge' between US & Europe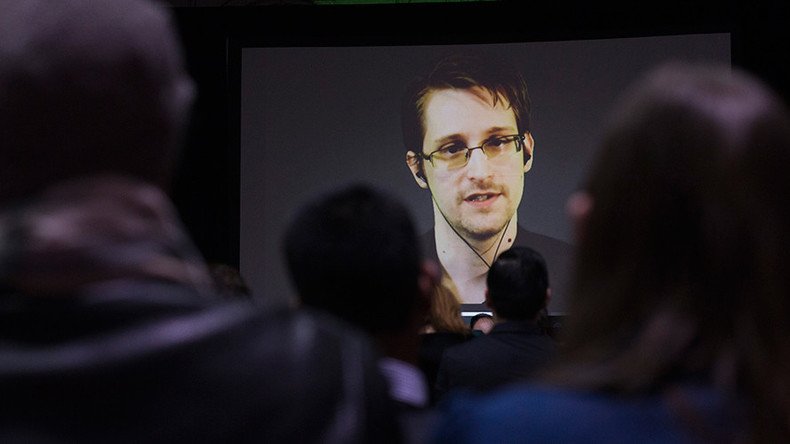 Edward Snowden's leaks on the BND targeting European bodies and individuals at NSA's request could be part of Moscow's elaborate efforts to "drive a wedge" between the United States and Europe, German intelligence chiefs have claimed.
NSA contractor-turned-whistleblower Edward Snowden could have been acting under "Russian influence," the heads of Federal Intelligence Service (BND) and Federal Office for the Protection of the Constitution (BfV) said in an interview with Focus magazine published on Friday, offering slim justification of their spying operations all across Europe and beyond.
"It's quite remarkable that [Snowden] published his files specifically about NSA's cooperation with the BND or the British secret service GCHQ," BND head Gerhard Schindler said.
In May last year, Schindler was the very person to say that German intelligence is "dependent on the NSA, not the other way round," as quoted by Der Spiegel. Schindler also added that his agency would be rendered useless without the NSA's presence on German soil.
Hans-Georg Maassen, head of Germany's homeland security agency BfV, argued in the same interview that Snowden's leaks presented a "one-sided" view of mass surveillance as Russia has gone missing in his leaks. "It's noteworthy that there were no publications about countries like China or Russia, which are [the] main targets of NSA intelligence activities."
He went on and implied that the leaks were "an attempt to drive a wedge between western Europe and the USA, the biggest since the World War II."
A significant portion of Snowden's revelations shed light on the BND's activities against Europe and NATO partners, done with or without NSA's request. His leaks also said that the NSA itself spied on the last three German chancellors and their offices for more than 10 years, tapping their phone conversations.
The agency also targeted top German ministers and big businesses – the latter included hi-tech giant Siemens and European industries, such as Airbus or European Aeronautic Defence and Space Company (EADS).
The massive leaks could have been thoroughly worked out and orchestrated from the outside, Maassen claimed. There is "evidence that the Kremlin uses every opportunity to discredit Germany," he alleged. Moscow, the spy chief claimed, resorts to "disinformation, infiltration, seeking influence, propaganda and degradation," added by attempts to recruit MPs as well as employees of policy-making foundations or even the Bundestag.
However, in April last year, German media reported that the BND had over 2,000 people on its own watch list, local politicians being among them, with their phone numbers and e-mail correspondence monitored on regular basis.
The watch list aside, about a fifth of all metadata gathered by the BND each month, or some 1.3 billion entries, went to the NSA, Die Zeit newspaper reported last May, citing confidential German intelligence files it had obtained.
Many grand-scale BND operations also targeted administrations of European states, EU bodies, transnational corporations as well as German officials and businesses. The eavesdropping in Europe was mostly done on behalf of BND's US counterpart, but ironically, German intelligence also spied on its American partners.
Earlier in April, Der Spiegel magazine reported that the BND had the UK Defense Ministry, NASA, the US Air Force, the Treasury Department and even the State Department's hotline in the crosshairs.
Following Snowden's leaks on the BND, a parliamentary committee of inquiry was set up to probe NSA activities in Germany. It has already heard the intelligence services' testimonies about collaboration with US spies.
You can share this story on social media: