German intelligence spied on Israel, US State Dept among other allies – report
New snooping targets by the German Federal Intelligence Service (BND) have been revealed by Der Spiegel – this time it's the US State Department and Israeli PM Benjamin Netanyahu's office in the crosshairs.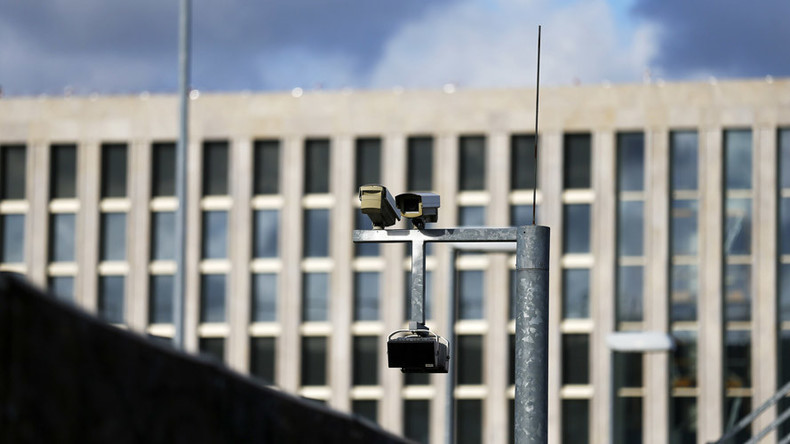 The list of the German foreign intelligence agency's targets published by the German magazine on Sunday also lists the UK's Ministry of Defence, NASA and the US Air Force.
German espionage programs reportedly targeted some departments of Austria and Belgium's interior ministries, as well as at least two subdivisions of the European Aeronautic Defense and Space Company (EADS) and Eurocopter.
OPEC, the International Monetary Fund and the UN International Drug Control Program were also among the BND's targets.
However, the report provides no details on the nature of the surveillance, its aims and objectives or the exact times it took place, saying only that it occurred in "recent years."
Der Spiegel first reported that BND "systematically spied" on many of its allies in October 2015. At that time, the target list of the German intelligence service included the Polish, Austrian, Danish and Croatian interior ministries. The US diplomatic missions at the EU and UN, the US Treasury Department and Department of the Interior in Washington and even the US State Department's hotline for travel warnings were also targeted.
Earlier in 2015, Der Spiegel further revealed that BND spied on European politicians and companies for the NSA "against German and EU interests." However, in October 2015, German intelligence was exposed for actively spying on its allies on its own initiative.
After former NSA employee Edward Snowden first disclosed mass surveillance by US intelligence to the global public in 2013, an investigation into spying activities was launched.
At that time, Germany expressed its outrage over the NSA activities after reports revealed the US targeted its allies, including Berlin. However, it was soon shown that the NSA provided German intelligence with spying software and target lists in exchange for data sharing and help in conducting global surveillance.
The head of the BND, Gerhard Schindler, ordered to stop spying on "friendly" EU and NATO partners after the 2013 surveillance scandal, but some controversial targets apparently continued to be snooped on, according to Der Spiegel.
You can share this story on social media: