RT exclusive: UK Special Forces in Libya but govt silent says Crispin Blunt (VIDEO)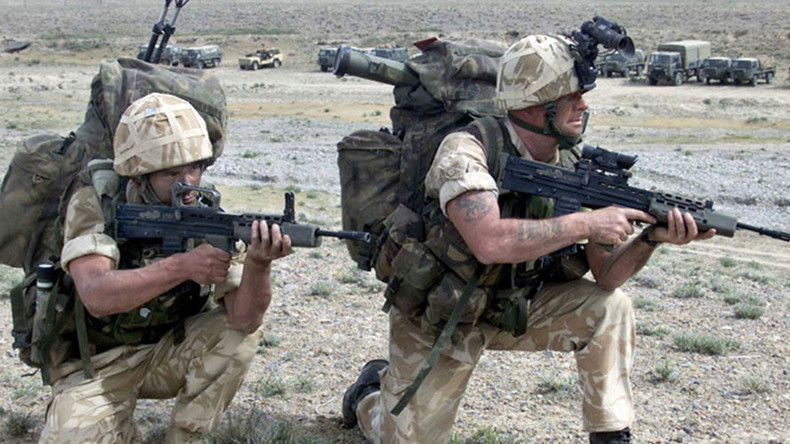 Britain's SAS shadow war in Libya must be explained to the public, Foreign Affairs Committee Chair Crispin Blunt has told RT.
In an exclusive interview on Wednesday, Blunt said that although the French had made public their own Special Forces operations in Libya, the UK government owed its own people an explanation.
Earlier on Wednesday he accused the Foreign Office of being "less than candid" about the role of elite UK troops in the fight against the burgeoning North African wing of Islamic State (IS, formerly ISIS/ISIL).
His row with Foreign Secretary Philip Hammond, a fellow Tory, centers on a recent fact-finding mission to North Africa, during which Blunt claims to have been briefed on an impending deployment.
Hammond said no such briefing had been delivered by diplomats, an argument Blunt called intellectually dishonest.
In a fiery letter to Hammond, Blunt said while the point on diplomats was technically correct, it was "so narrow as to be wholly and deliberately misleading to the uninformed reader."
He said he had indeed been briefed but by "another official British source" while in the presence of diplomats.
During an interview with RT on Wednesday, former UK ambassador to Libya Oliver Miles warned against "loose talk" of military intervention in the collapsing state.
"There's been talks for weeks and months of the possibility of military intervention. But I don't think it's helpful at the moment because intervention is not what they need," Miles said.
His view is shared by a number of prominent figures, including former British Army colonel and Libya veteran Rupert Wieloch, who warned on Monday that UK intervention as part of a proposed Italian-led brigade would be seen as foreign invasion and would unify the warring militias in an insurgency.
On Thursday, however, the UN-brokered Libyan unity government, the establishment of which was expected to usher in increased UK military activity in Libya, rejected the deployment of British troops.
The presence of SAS troops in Libya was confirmed when it emerged in late March that Jordanian troops had been working with the SAS alongside local forces.
King Abdullah of Jordan made the claim during private meeting with US politicians John McCain and Paul Ryan, the minutes of which were later obtained by the Guardian.
On Thursday ambassadors from the UK, France and Spain arrived in Tripoli to reaffirm their respective governments' solidarity with the UN-brokered government.
British ambassador Peter Millett told a press conference that the new government would be able to push back the jihadi groups operating in the country and that Britain is "working on enhancing the efforts to combat ISIS."
You can share this story on social media: