'Politics shouldn't affect culture exchange': Russian culture minister visits London book fair
Published time: 12 Apr, 2016 21:12
Edited time: 12 Apr, 2016 21:18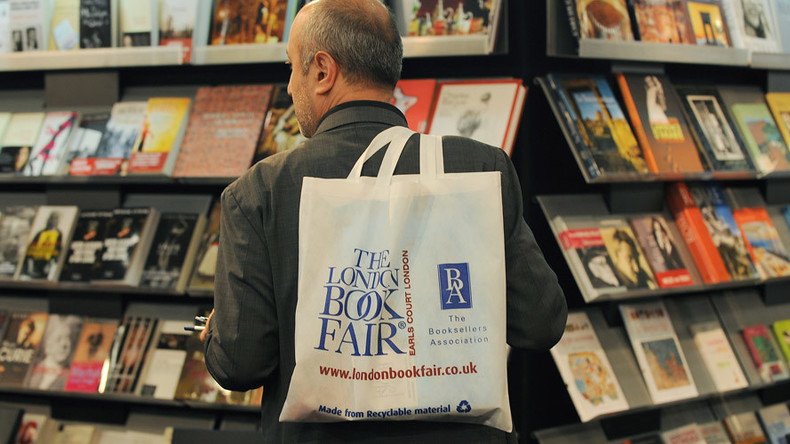 Visiting the London Book Fair Russian Culture Minister Vladimir Medinsky and other officials have stressed the importance of cultural ties between Russia and the UK which shouldn't suffer amid political tensions.
"I think that politics shouldn't affect culture exchange between the countries. The year of literature and the Russian language in the United Kingdom and the year of English literature in Russia is a way to support our communication and help our people get to know each other. We should do our best not to lose these cultural ties," Medinsky said after taking a look at a newly-opened Russian stall presenting more than 500 new books from over 50 publishers.
The tensions between Russia and a number of European countries do not affect international cooperation in the book industry, Mikhail Seslavinsky, Russia's Minister of Press and Mass Media, said.
"This is a unique situation. Though international relations, particularly Russia-UK relations, are rather strained, it has almost nothing to do with the book industry. Heads of foreign services are all in favor of developing our relations in this field," he said on Monday.
The year of 2016 has been dubbed UK-Russia Cross-Cultural Year of Language and Literature with the fair being one of its most important events marking it. The project is supervised by the British Council in Russia while in Britain it's monitored by the Foreign Ministry.
The fair commemorates 400 years since William Shakespeare's death. Writers and actors standing on the stage of a mini Globe Theater will read excerpts from his plays in eight different languages throughout the fair.
The event will also mark 125 years since the day Russian poet Osip Mandelstam was born by presenting a number of books providing new insights into his life and poetry.
Dozens of presentations, workshops and roundtables on the subjects of translation and literature are to take place in the course of the fair. Visitors will get a chance to meet both prominent writers and those who only started to gain popularity.
The 44th London Book Fair 2016 that opened on Tuesday is to host thousands of publishers, translators, editors, literary agents and book-enthusiasts from more than 65 different countries. The fair is expected to be visited by more than 25,000 people in just three days.