Estonia to 'keep a close eye' on Russia's Sputnik news agency – PM
Published time: 12 Apr, 2016 20:38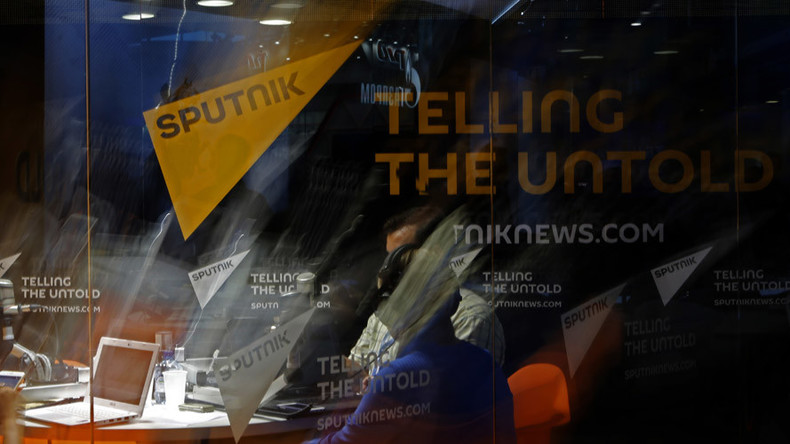 Estonian Prime Minister Taavi Rõivas said that Tallinn will keep an eye on Russian news agency Sputnik in case it "breaches any Estonian laws." He added that the country is not however presently planning to ban it as Latvia has done.
"The government's response is based on the openness principle and the freedom of the press in Estonia. We won't ban it as long as it doesn't breach any Estonian laws, but we will keep a close eye on it and should we notice a violation, relevant authorities will see to the matter," Estonian Prime Minister Taavi Rõivas said in parliament on Monday, responding to an official inquiry filed by the Conservative People's Party (EKRE) of Estonia.
The statement comes shortly after Latvia blocked Sputnik citing violations of EU regulations.
EKRE's inquiry wanted the prime minister to clarify what kind of measures will be taken against "Russian propaganda," referring to the Sputnik website that was recently launched in Estonia.
"We are monitoring hostile propaganda and exposing its mechanisms to society," Rõivas said, adding that it is important to provide people with various sources of information citing the recent launch of Russian-language channel ETV+ in September 2015. Baltic market research company TNS Emor has found it to be popular among both Estonians and non-Estonians, reported The Baltic Course.
Estonia should do its best to keep its legislation in sync with the rapidly changing media and technology world, he concluded.
Meanwhile the Estonian Internal Security Service has come down hard on the Estonian version of Sputnik in its annual report, claiming that its editorial staff have gone through "special training" in the Moscow-based head office of state news agency Rossiya Segodnya, which incorporates Sputnik as well as RIA Novosti, Komsomolskaya Pravda reported.
The launch of Sputnik's website in Estonia was postponed on several occasions due to the lack of journalists who have mastered the Estonian language, the security service claimed, adding that those who actually knew Estonian allegedly did not want to partake in promoting Russia.
In March Latvia's Foreign Ministry ordered the blocking of the Sputnik website registered in the Latvian domain .lv for allegedly violating an EU Council resolution that provides "restrictive measures in connection with a threat to territorial integrity, sovereignty and independence of Ukraine" while its head, Dmitry Kiselyov, is subjected to the EU sanctions. The Russian Foreign Ministry has called such a decision "nothing less than censorship."
The agency denies the accusations and has challenged the case in court. However, the trial is still in progress.
Meanwhile website traffic has significantly increased, the head of Rossiya Segondya Dmitry Kiselyov has noted.
"I'm very grateful to our Latvian colleagues for such a promotion. The traffic has soared," Kiselyov said, adding that what Riga wants to do is illegal since private sanctions against a head of an organization cannot affect the organization in general.
Another Russian channel, Rossiya RTR, was blocked in Latvia on Tuesday, accused of inciting hatred and breaching some of the Latvian laws concerning online media. The ban comes into effect on April 12 and will last until October 11, a Latvian official has said.
The case has been taken to court by Latvian rights activist Yanis Kuzins, who accuses Latvian authorities of violating his consumer's rights.
This is not the first time the channel was banned in Latvia. Previously its broadcast was halted for four months in 2015.