Webby Awards 2016: RT up for world's most prestigious net accolade and we need your vote!
The RT Social Media Team has been nominated for the channel's first-ever Webby Award, where it will compete against the world's biggest media outlets in the News & Information category.
Read more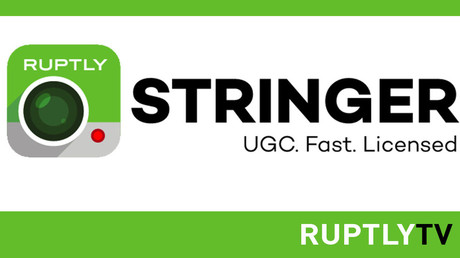 "These are the Oscars of the web media world, and we are competing in a very prestigious category," said RT's Head of Online Projects Kirill Karnovich-Valua.
"We want to thank every member of RT's social media community. We value your support and this nomination wouldn't have happened without our fans and followers. We share this nomination with all of you."
RT will go head-to-head against BBC News, the New York Times, NBC News & Nightly News, and ABC News, before the Webbys are handed out in New York on May 16, during what will be the 20th anniversary edition of the internet's most established awards ceremony.
The deciding votes will be cast before April 26 by more than 1,000 judges, who include top executives from Google, Facebook and YouTube, and media celebrities such as HuffPo founder Arianna Huffington and TV host Jimmy Kimmel.
But as well as a professional vote, there is a parallel People's Voice Award, in which audiences can pick their favorite nominees. As an RT fan, you can help the channel beat the MSM giants by following this link and voting for our Social Media Team.
RT was launched in late 2005, just as social media began to emerge on the internet, and connecting with online audiences has always been a cornerstone of the channel's strategy.
Over the past year, RT has exploited exciting new tools for reaching its followers.
Broadcasts using live-streaming platform Periscope have allowed our correspondents to report from hotspots like Syria, using nothing but their phone to reach places a conventional broadcast truck never could. Presenters in Moscow use Periscope to livecast behind-the-scenes footage from our news bulletins as they are going out on air.
People pay tribute to Brussels attacks victims in the centre of Belgian capital

Posted by RT 360 on Tuesday, 22 March 2016
RT 360, launched last month, has made the channel one of the first media outlets to post spectacular panoramic videos, in which the viewer can literally choose the angle from which to observe an unfolding event.
We have also tailored our content to different audiences, not just with our targeted Facebook pages, but also with RT Play, which posts viral videos that vividly illuminate the most important news stories.
Dear followers, thank YOU for staying with us in 2015! Here's our very special gift for you: RT Plugin 'superfan'...

Posted by RT on Thursday, 31 December 2015
The channel has launched RT Plugin, an app that allows fans direct contact with star personalities like Max Keiser, and Ruptly Stringer, which enables any eyewitness to become a real, paid reporter at the click of a button.
While taking advantage of all these cutting-edge, custom-made platforms, RT has not forgotten its traditional social media strengths. The number of views of our various YouTube channels has crossed the 3 billion views threshold – more than any other news outlet – while the number of our Facebook subscribers is set to break the 15 million mark this year.