Life after ISIS: RT travels to recently liberated town of Kabisa, Iraq (EXCLUSIVE)
Battle-scarred streets, shelled vehicles and local residents who still remember ISIS brutality – an RT crew visited the recently-liberated town of Kasiba, which is slowly returning back to life.
The small town of Kabisa (Kubaysah) in the Heet district of the Anbar province was captured by Islamic State forces back in October 2014.
Located only 65 km from the city of Ramadi, Anbar's capital city, the town remained under the rule of the extremists for about 1.5 years until its liberation in March 2016.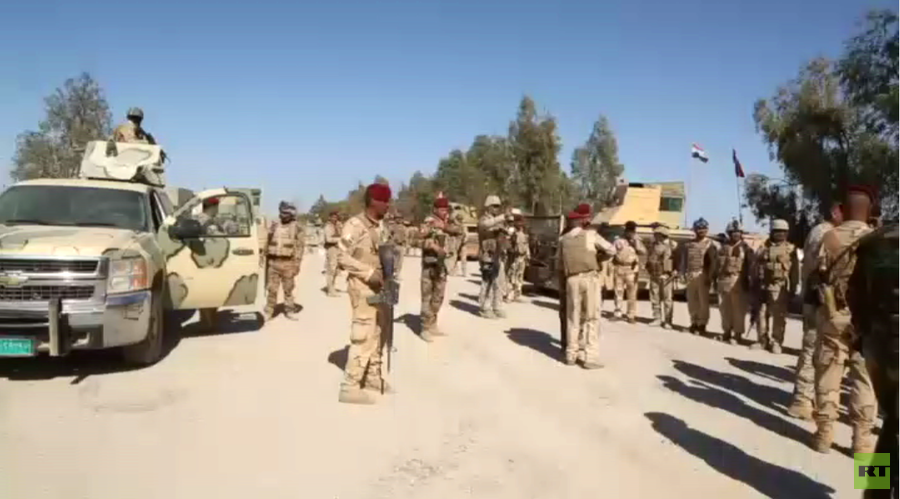 Cameras captured buildings and cars which were shelled apparently during the stand-off between the Islamic state militants and Iraqi army.
READ MORE: 1,500 prisoners, mostly civilians, freed from ISIS prison dungeon in Iraq
The engineers continue to clear the town from land mines and homemade explosive so that local residents would return safely to their homes.
All signs pointed that the jihadists were in a hurry leaving the besieged town, RT Arabic correspondent Ashraf Al Azzawi reported.
The extremists even left their clothes, weapons, homemade explosives, as seen in the video captured by RT.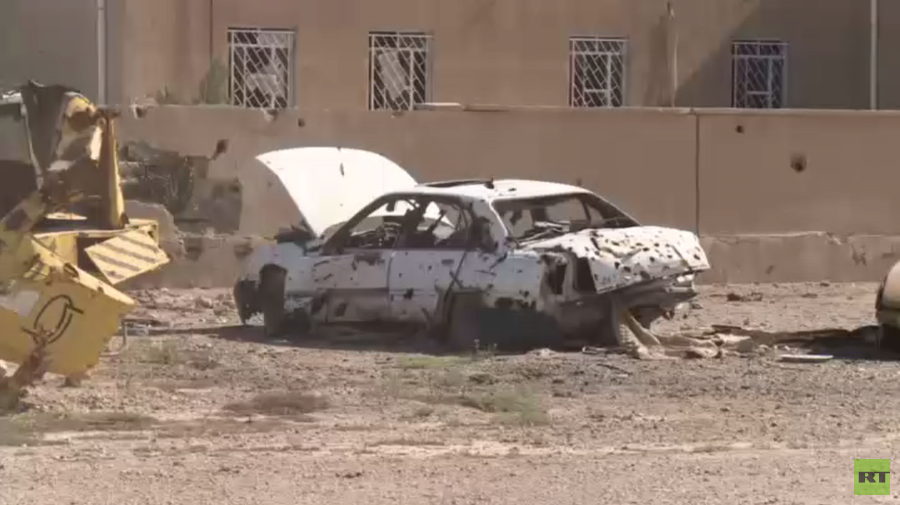 Most of the bombs were neutralized by Iraqi forces, Ahmad Turki, a soldier from emergency services said.
"The majority of the local residents are safe and sound. Life retunes gradually here. Everyone is happy that that town has been liberated from Islamic State."
READ MORE: 'Save us from ISIS or bomb us with chemical weapons,' pleads Iraqi woman in emotional FB video
Local residents also seem happy about returning to their homes even if they were partially or almost destroyed by the extremists.
"Thank God that Iraqi forces liberated us from ISIS cowards. We hope that with the liberators everything good will return to [own] town," local resident Muhammad Aysh told RT.
This is not the first Iraqi town which suffered from Islamic State's destruction that was visited by an RT crew. In February, RT travelled to the cities of Fallujah and Ramadi, which were only partially liberated by Iraqi forces.
Once prosperous places the cities looked like ghost towns – cars hit by artillery shells and dilapidated buildings where people once lived and prayed looked like scenes from a post-apocalyptic movie.
Islamic State group emerged in Iraq back in 2013 as an Al-Qaeda affiliate. The organization made headlines in 2014 when it attacked Kurdish-held territory in the northern part of Iraq and seized territories in Iraq's Sunni heartland, including the cities of Mosul and Tikrit.
By August of 2014, IS controlled nearly a third of Iraq. However, Iraqi forces have said that they are making gains recently with the help of the US-led coalition's air support.