1,500 prisoners, mostly civilians, freed from ISIS prison dungeon in Iraq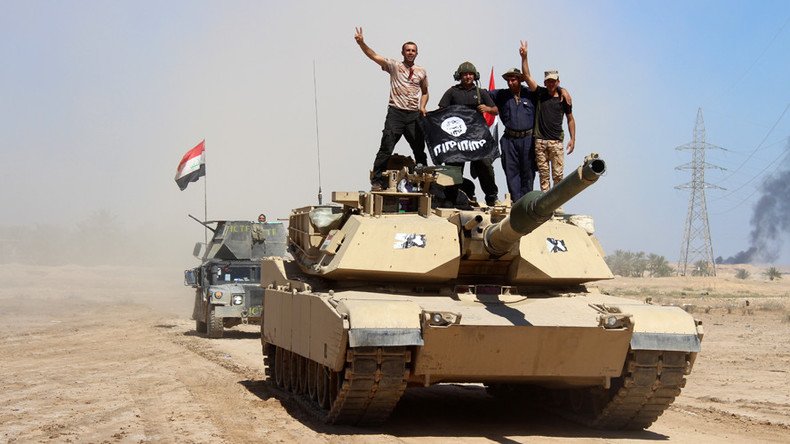 At least 1,500 prisoners have been liberated by Iraqi forces from an underground Islamic State prison, Iraqi officials said. The jail was found during an operation to retake the town of Heet from the extremists in Anbar province.
"During their advance to liberate and clear the town of Heet from Islamic State (IS, also known as ISIS/ISIL), security forces discovered a large prison," police Colonel Fadhel al-Nimrawi said, as cited by AFP.
He added it was an "underground" jail, which held about 1,500 people. The numbers were also confirmed by Malallah al-Obeidi, a local official in Anbar province. He said the majority of the prisoners were civilians.
The town fell to IS militants in October 2014 and was liberated this February during the ongoing Iraqi Army offensive.
IS emerged in Iraq in 2013 as an Al-Qaeda affiliate. In 2014, the terror cell attacked Kurdish-held territory in northern Iraq and seized territories in Iraq's Sunni heartland, including Mosul and Tikrit. By August of 2014, IS had seized nearly a third of the country.
The militants control large parts of Fallujah in Anbar province. Once a prosperous place dubbed the "city of mosques", it now appears to be completely deserted since IS militants took control in January 2014.
Scores of local residents have been killed, and many of them have starved to death. Ramadi, the capital of Anbar province, was also seized by IS militants in May 2015 after about a week of fighting with government forces, but the Iraqi military managed to partially liberate it in December.
You can share this story on social media: