Pakistan floods kill 65, bridge collapse hampers rescue efforts (PHOTOS, VIDEO)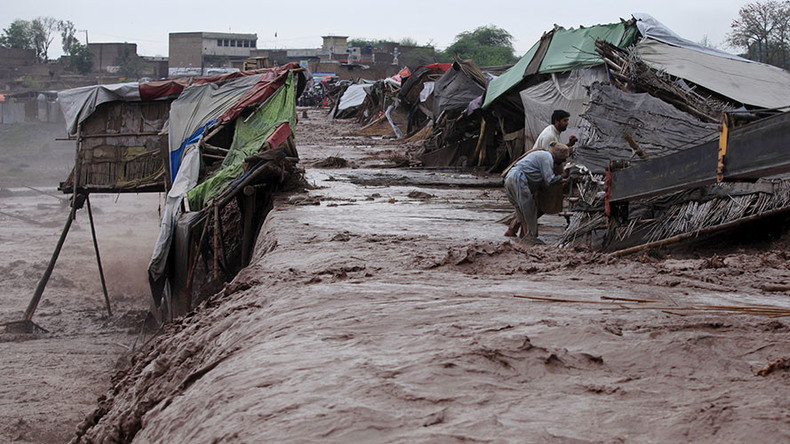 Scores of people have been killed in northwest Pakistan after torrential downpours and flash flooding swept the region.
Pre-monsoon rains have been wreaking havoc in the Khyber Pakhtunkhwa province since the weekend and the death toll continues to rise.
Authorities have confirmed that 65 people are dead as a result of the weather, according to the Provincial Disaster Management Authority.
A further 61 people have been reported injured, while 929 homes have either been fully or partially damaged.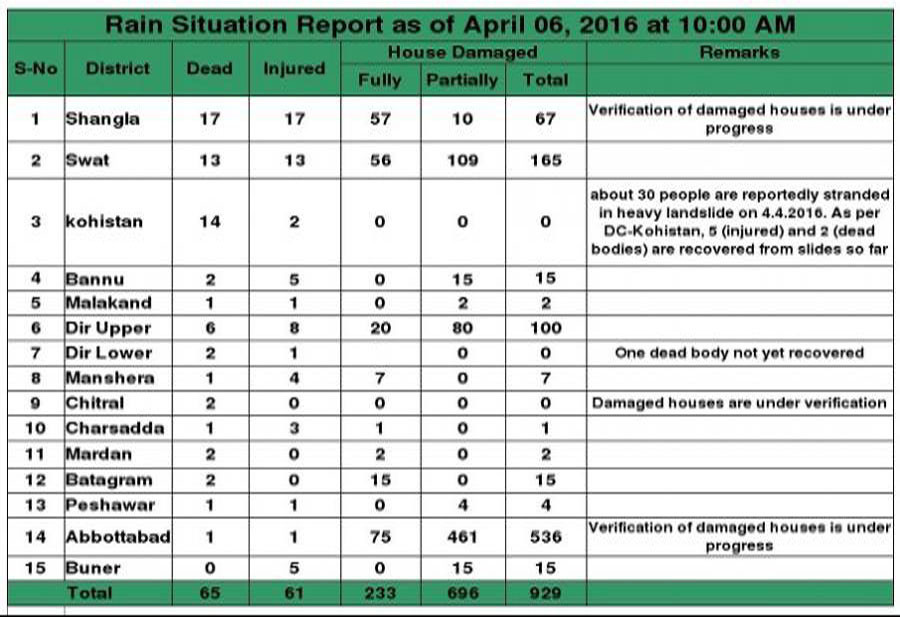 Prime Minister Muhammad Nawaz Sharif expressed his sympathies over the loss of lives and directed the National Disaster Management Authority (NDMA) and other related authorities to provide timely relief for the victims.
Meanwhile, the Khyber Pakhtunkhwa government has announced a relief package for those affected by the flooding, including US$3,000 for relatives of those killed in the floods and $500 -$1000 for those whose homes were damaged.
Rescue efforts have been further hampered by the collapse of a bridge in the Khyber Pakhtunkhwa province.
The bridge was swept away by flash flooding in Lower Dir leaving many villagers stranded as the nearest crossing is more than 15km (9 miles) away.